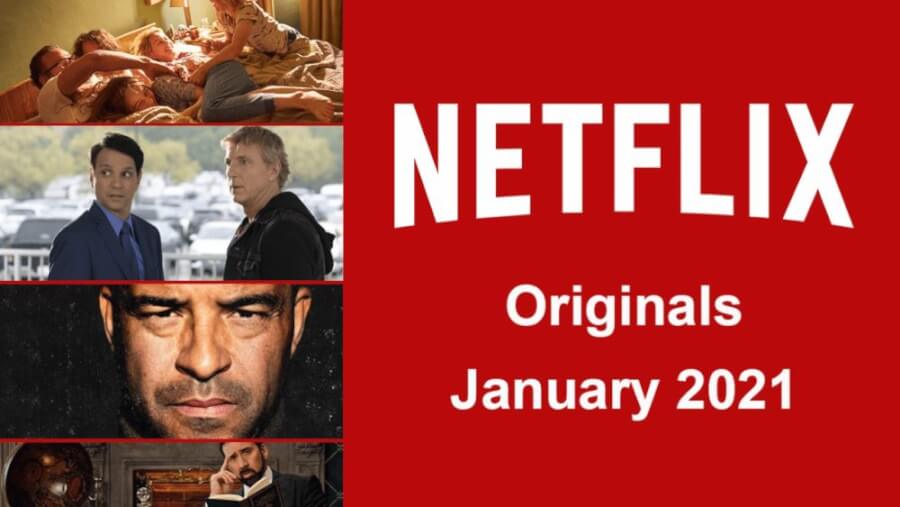 It's time to take a look at the Netflix Originals lineup for the first month of 2021 which is already packed full of big new movies and TV series. Here's what's currently lined up for January 2021 on Netflix globally.
If you're wanting to see more of what's headed your way throughout 2021, then dive into our various previews of titles coming throughout the year.
If you're looking for Robert Rodriguez's We Can Be Heroes, you won't be seeing that release in January as it's been moved up to December 25th, 2020.
Article Continues Below...
Please note: this list will expand over time as and when we learn of new Netflix Originals and as a result, may look a little empty initially. The list was last updated on December 15th, 2021.
---
Full Netflix Original Lineup for January 2021
English Language Netflix Originals Coming in January 2021
Headspace Guide to Meditation (Season 1)
Netflix Release Date: January 1st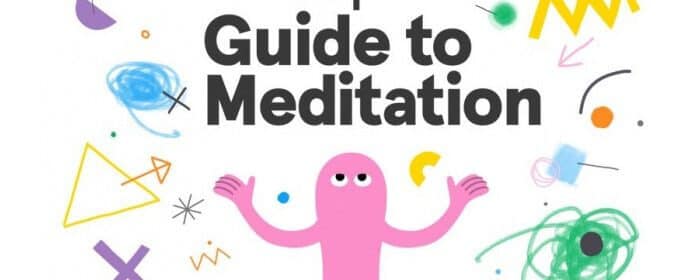 As part of a new partnership with Headspace, Netflix will be releasing a series of titles designed to help you relax, sleep, and meditate. The first of the titles is a new animated series arriving on the first day of the year.
---
Gabby's Dollhouse (Season 1)
Netflix Release Date: January 5th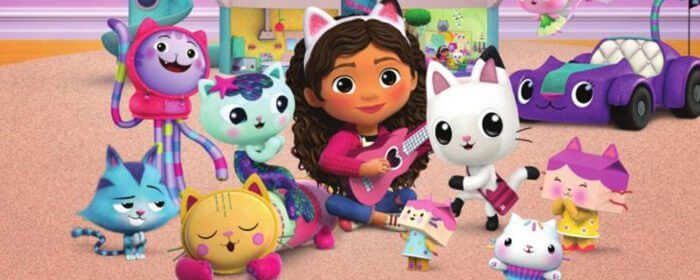 Originally scheduled for November 2020, we've finally got the release date for Gabby's Dollhouse, a new pre-school animated series.
The colorful series is based on the toy line of the same name.
2021 is going to be purr-fection! #GabbysDollhouse is now premiering January 5 on @Netflix. 😻 pic.twitter.com/zc6TQsNoZa

— dreamworksjr (@dreamworksjr) October 27, 2020
---
History of Swear Words (Season 1)
Netflix Release Date: January 5th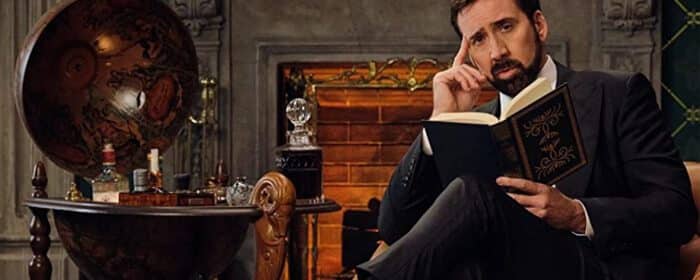 Nicholas Cage presents this odd-ball docuseries that sees him suited up and ready to teach you the origin of some of your favorite curse words.
---
Surviving Death (Season 1)
Netflix Release Date: January 6th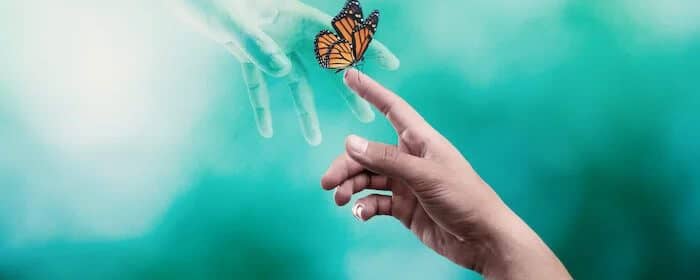 British docu-series that will be a must-watch for anyone that's been a fan of the medical documentaries or the rebooted Unexplained Mysteries that arrived on Netflix last year.
The series is based on published stories that looks into research on near-death experiences and the paranormal.
---
Pieces of a Woman
Netflix Release Date: January 7th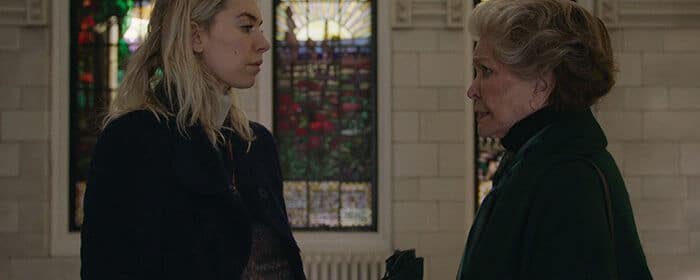 One of the big pickups for Netflix from the various film festivals from 2020 was Pieces of a Woman which arrives on Netflix within the first week of 2021.
The heart-wrenching story follows a couple in the year following the loss of their baby due to malpractice from the one tasked with delivering it.
---
Inside the World's Toughest Prisons (Season 5)
Netflix Release Date: January 8th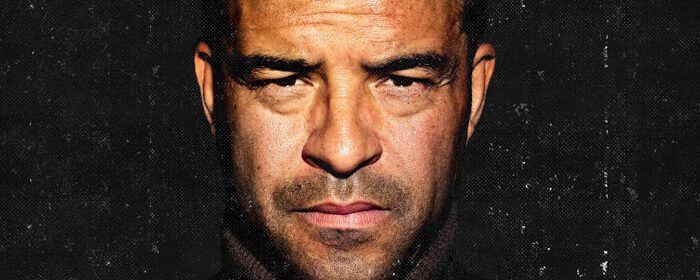 At least three new episodes of the docu-series that takes you into the world's worst, toughest, and most notorious prisons are coming on January 8th.
---
Outside the Wire (2020)
Netflix Release Date: January 15th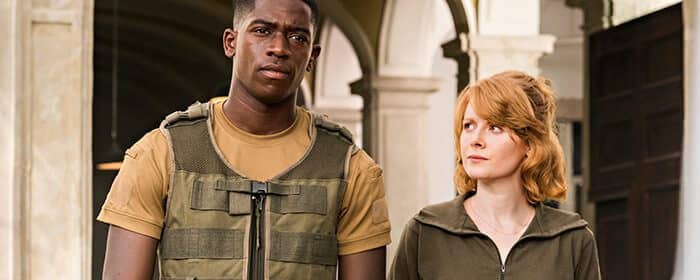 Netflix's blockbuster movie of the month is Outside the Wire. It includes top talent such as Anthony Mackie, Damson Idris, and Emily Beecham. Set slightly into the future, the movie follows a drone pilot who teams up with an android tasked with finding a doomsday device.
---
The White Tiger
Netflix Release Date: January 22nd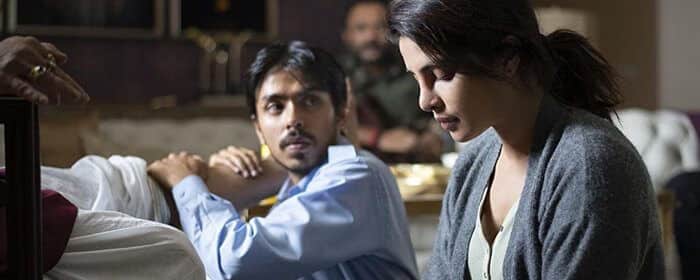 Netflix will be kickstarting its major 2021 slate of new Indian content with The White Tiger towards the end of January 2021.
Ava DuVernay serves as executive producer on this movie about a man's rise from a poor villager to a hugely successful businessman in India.
"There is only one way to break free. . ."

Here's the teaser trailer for THE WHITE TIGER, from executive producers @ava and @priyankachopra and writer-director Ramin Bahrani, in select theaters December, on Netflix globally January 22. pic.twitter.com/RRtDUaSOq4

— Netflix Tudum (@NetflixTudum) October 28, 2020
---
Penguin Bloom (2021)
Netflix Release Date: January 27th
Regional Availability: Not coming to Netflix in Australia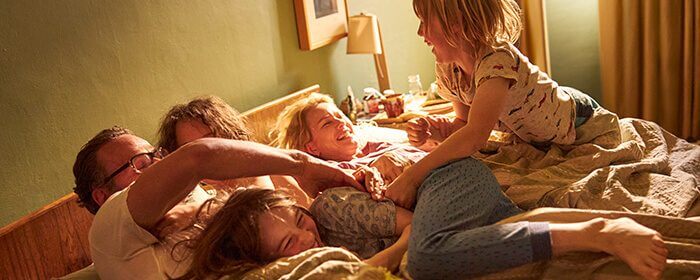 Netflix acquired the international rights to this Naomi Watts headlined movie just recently. The down-to-earth movie follows a family who takes in an injured bird that ends up changing their lives forever.
---
The Dig (2021)
Netflix Release Date: January 29th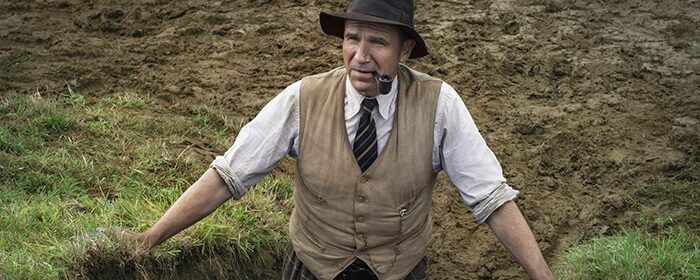 A period drama set just slightly before WW2 and sees a wealthy widow hiring an archaeologist to excavate her estate and they stumble on something that has the potential to change their lives.
Lily James, Johnny Flynn, Ralph Fiennes, and Cary Mulligan star. Simon Stone directs.
---
Cobra Kai (Season 3)
Netflix Release Date: TBD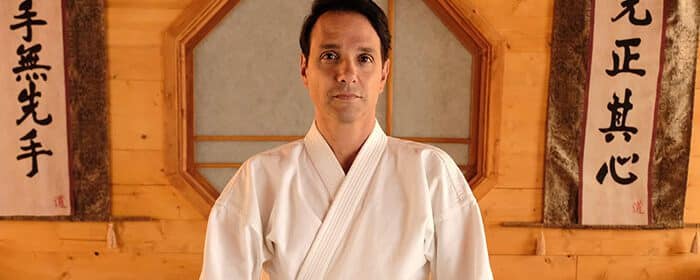 Cobra Kai season three has been in the bag so to speak for a number of months with fans anxiously awaiting the third season. As you know, Cobra Kai has become a full-fledged Netflix Original over the past year having moved entirely to Netflix. The series has a long future ahead of it with season four already confirmed and will begin production in early 2021 too.
Season 3 of Cobra Kai was originally scheduled for January 8th however it's now unclear when the series will be released but suspect it is being brought forward.
Other English Netflix Originals Coming in January 2021
The Minimalists: Less is Now – Documentary – January 1st
Crack: Cocaine, Corruption & Conspiracy – Documentary – January 11th
---
Non-English Language Netflix Originals Coming in January 2021
Monarca (Season 2)
Language: Spanish
Netflix Release Date: January 1st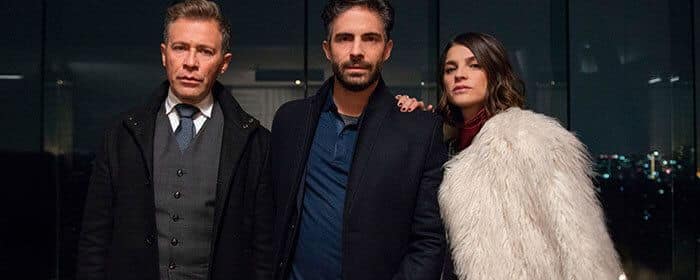 Spanish-language series Monarca will be kicking off the year with even higher stakes than the first season. The series focuses on the criminal underbelly in Mexico following a multi-generational family involved in a business empire unlike any other.
---
Asphalt Burning
Language: German
Netflix Release Date: January 2nd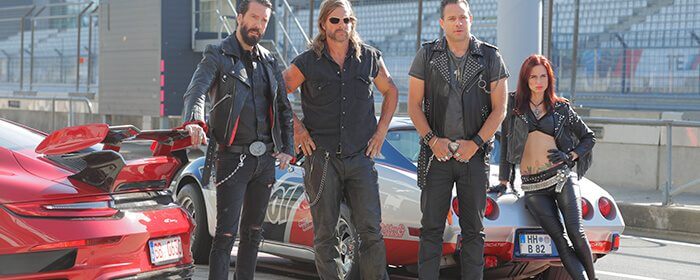 New German movie that looks to be taking on the likes of the earlier Fast and Furious movies. It follows a cross-country race where one man has to win the race or face his fiancee buggering off.
---
Azizler / Stuck Apart (2021)
Language: Turkish
Netflix Release Date: January 8th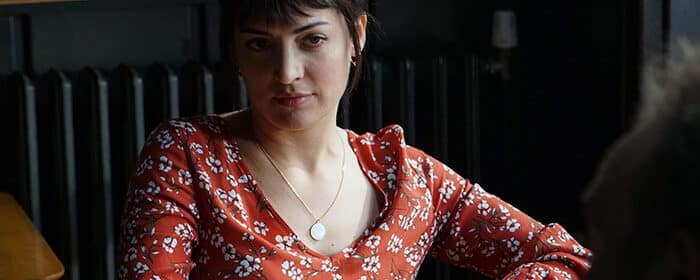 Fans of Turkish titles? Netflix is kicking the new year off with two new Originals from the region including this brand new movie from The Taylan Brothers who are directors from the region with notable klout working in both TV and movies.
The movie is about a middle-aged man who is not content with life and starts a web of lies to break out of his routine.
---
Lupin (Season 1)
Language: French
Netflix Release Date: January 8th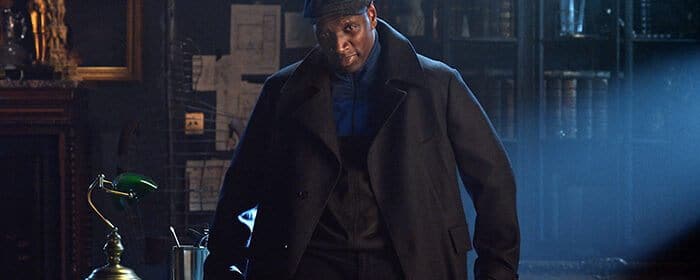 Kicking off the 2021 French slate is a new modern adaptation of Arsene Lupin with Omar Sy playing the role of Assane Diop.
The series will be available in English dub and sub.
---
50M2 (Season 1)
Language: Turkish
Netflix Release Date: January 27th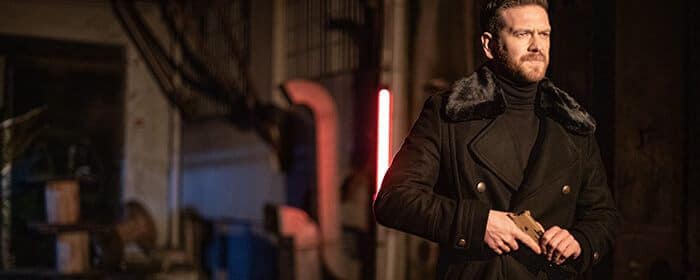 The second Turkish title to release in 2021 is 50M2, a brand new crime drama series about a hitman on the down-low after betraying the trust of his bosses and assuming a new identity.
Engin Öztürk stars in the title role.
---
Other Non-English Titles Coming in January 2021
Nailed It! Mexico (Season 3) – January 5th
---
Rumored Netflix Originals for January 2021
Double Dad (2020) is rumored for January 15th
That's all we have, for now. Keep it locked right here for more on what's coming to Netflix throughout 2021.