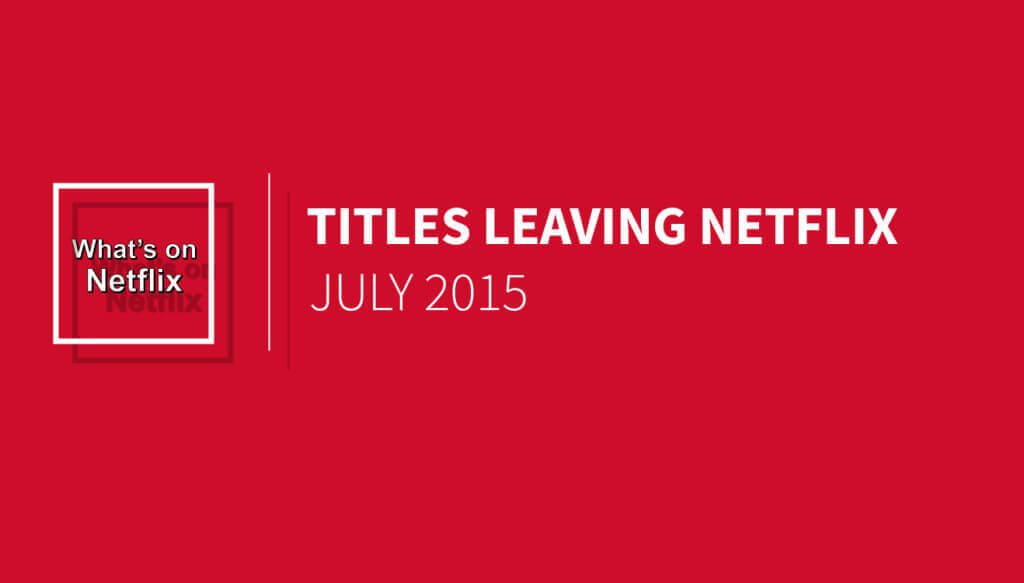 Yesterday we brought you all of the new additions you can expect to be heading your way throughout July on Netflix. Today is the day when we announce of all of the titles which will be departing Netflix throughout July. This post sucks as it does give you often some great titles which will be leaving but on the bright side it does give you the opportunity to catch up on the movies and TV series you'll be missing when their due date passes.
Highlights
Movies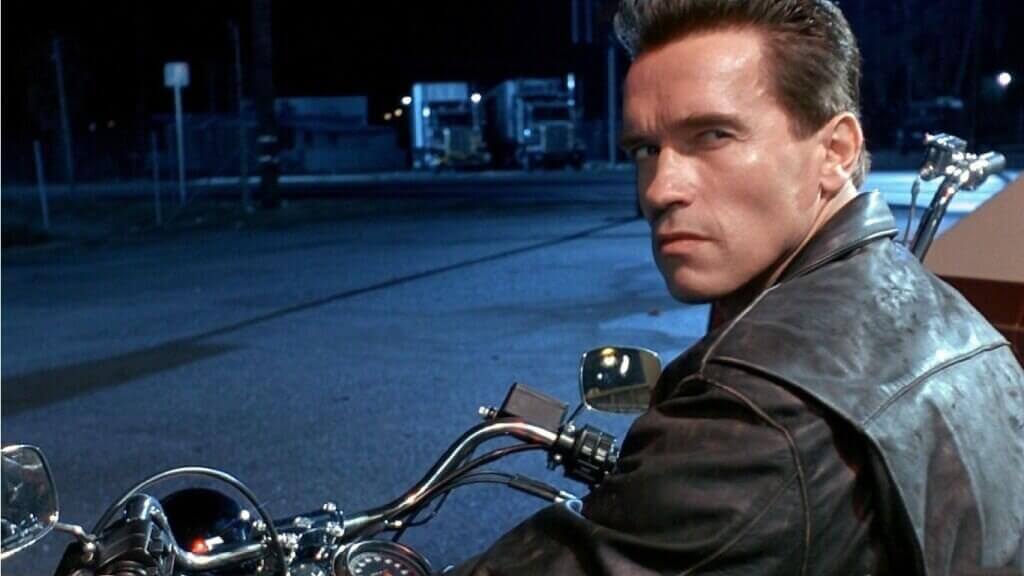 With the arrival of the new Terminator in cinemas soon one can only assume that this is the reason for the second of the original Terminator movies from being removed from Netflix. Arnold Schwarzenegger returns for a more involved role in the Terminator movie after a successful (?) stint in politics.
Article Continues Below...
The insanely popular movie from 1994, Four Weddings and A Funeral will also be making it departure fairly early on the month to. The movie stars a young Hugh Grant and could actually attribute his later success to this movie, regardless it's a great romantic comedy with a unusual story path.
TV Series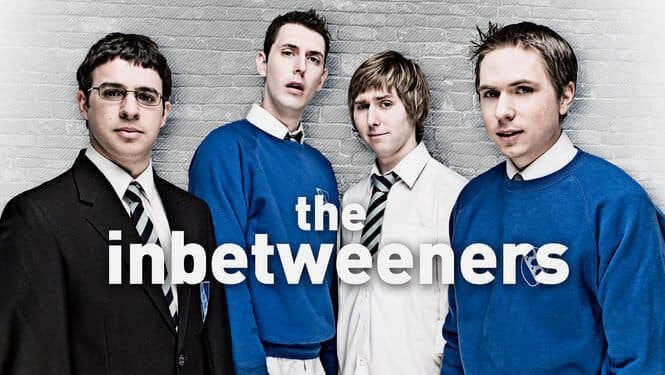 For TV series we've been let of lightly this month unless you're a fan of teenage British comedy, children's programs or PBS documentaries. The Inbetweeners is the stand out from the series leaving in which a bunch of 4 teenage boys battle the common problems faced in British high schools – it's rude but we absolutely love it. Documentary fans will be sad to see the PBS documentaries leaving as well as Michael Moore's Bowling for Columbine which sees him taking on the arms industry after a school attack in America.
Complete List
July 1st
180 Days : A Year Inside an American High School (2013)
Accidentally on Purpose (2009)
Amazing Stories (1985 – 1986)
American Experience : JFK (2013)
Arthur (2011 – 2012)
Beauty and the Beast (Seasons One to Three)
Big Fish (2003)
Big Top Pee-wee (1988)
Black in Latin America (2011)
Buffalo Girls (1995)
Bratz: Fashion Pixiez (2007)
Bratz Kidz: Sleep-Over Adventure (2007)
Bowling for Columbine (2002)
The Care Bears Movie (1985)
Cast Away (2000)
Cheech & Chong's Next Movie (1980)
Descent (2007)
Fat, Sick & Nearly Dead (2010)
Fear and Loathing in Las Vegas (1998)
The Fly 2 (1989)
Four Weddings and a Funeral (1994)
Fried Green Tomatoes (1991)
Golden Years (Stephen King's Golden Years) (1991)
Hack (2003)
Harper's Island (All Seasons)
Hawaii Five-O (1968) (Seasons One to Ten)
How Democracy Works Now (2013)
How Sherlock Changed the World (2013)
Jack Frost (1997)
Knight Rider (Seasons One to Four)
The Langoliers (1995)
Latino Americans (2013)
The Last Samurai (2003)
LazyTown (2013)
Louis C.K.: Hilarious (2009)
Makers: Women Who Make America (2013)
Making Stuff 2 : Nova (2013)
The Manchurian Candidate (2004)
Martha Speaks (2008)
Melrose Place 2.0 (2009)
Melrose Place (Seasons One to Seven)
Mission: Impossible (Seasons One to Seven)
Moonstruck (1987)
The Muppets Take Manhattan (1984)
Natural Born Killers (1994)
The New Woody Woodpecker Show (1999 to 2002)
Out of Practice (2005)
Patton (1970)
Peep and the Big Wide World (2004 to 2010)
Peg + Cat (2013)
Philly (2001)
Racing Stripes (2005)
The Reagan Presidency (2013)
Scholastic : Amazing America (2002)
Scholastic : Amusing Animals (2006)
Scholastic : Good to Know! (2009)
Scholastic : One-of-a-Kind Critters (2011)
Scholastic : Tall Tales (2005)
Seven Years in Tibet (1997)
Sitting Ducks (2001 to 2003)
She's All That (1999)
Sky Captain and the World of Tomorrow (2004)
Space Cowboys (2000)
The Stand (1994)
Stephen King's The Stand (1994)
Super Troopers (2001)
Superheroes: A Never-Ending Battle (2013)
Terminator 2: Judgement Day (1992)
The Adventures of Young Indiana Jones (Vol. One to Three)
Three Kings (1999)
Trailer Park Boys: The Movie (2006)
The Winds of War (1983)
Wings (Season One to Eight)
WorldGirl (2008)
X-Men: Evolution (Season One)
July 3rd
Myth Hunters (Series One)
July 4th
Crouching Tiger, Hidden Dragon (2000)
July 6th
July 7th
July 13th
Kevin Hart : Let Me Explain (2013)
July 14th
The Big Red Bounty Hunters (2013)
Double Divas (2013)
How Sex Changed the World (2013)
Mankind: Decoded (2013)
Obsessed (2009-2010)
Shipping Wars (Seasons One to Three)
True Confessions of a Hollywood Starlet (2008)
Wahlburgers (Season One)
William Shatner's Gonzo Ballet (2009)
July 15th
5 Broken Cameras (2011)
A Christmas Kiss (2011)
The Achievers: The Story of the Lebowski Fans (2009)
Andaz Apna Apna (1994)
Dawn Rider (2012)
Discover Planet Ocean (2009)
Don Friesen: Ask your Mom (2012)
Done the Impossible (2006)
Dragnet (1967 – 1970)
Evacuate Earth (2012)
Harry and His Bucket Full of Dinosaurs (2005)
Inside: Lego (2014)
Manhunter (1986)
Miami Vice (1984-1988)
The New Woody Woodpecker Show (1999-2002)
The Smurfs and the Magic Flute (1976)
Special 26 (Special Chabbis) (2013)
Strongman (2009)
What a Man (2011)
July 16th
An American Tail: The Mystery of the Night Monster (1999)
July 18th
July 19th
The Tulse Luper Suitcases – The TV Series
The Tulse Luper Suitcases (2003)
Xanda (2004)
July 20th
July 21st
B Gata H Kei – Yamada's First Time (2010)
July 25th
The Inbetweeners (Seasons 1 to 3)
July 30th
Leave It to Beaver (Seasons One to Six)
Magnum P.I. (Seasons One to Eight)
Last updated : 13th July