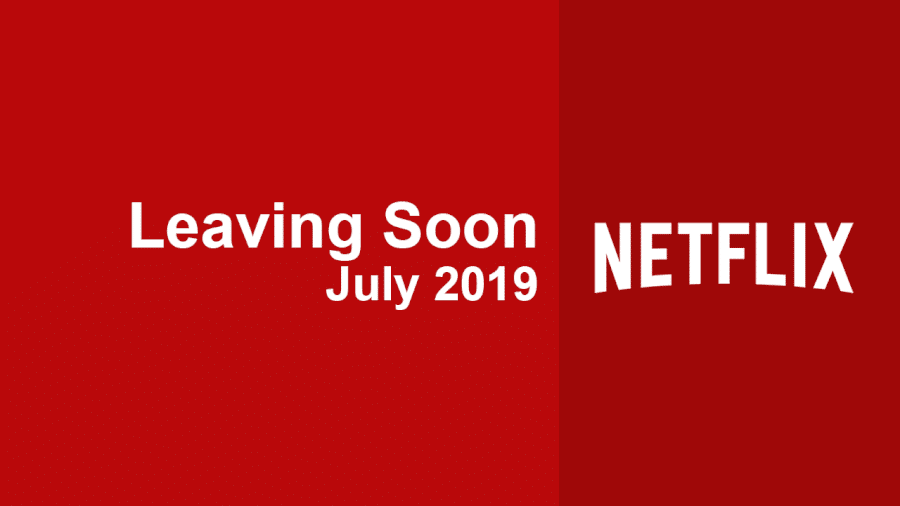 Welcome to your ongoing look at what's scheduled to leave Netflix throughout July 2019. There's plenty to cover as Netflix's contracts come up for renewal and it has to make the choice as to whether to renew or not. 
Let's run through some of the notable removals. On July 1st, we'll see the removal of some of BBC's documentary content which has been known about for some time now. All the docs leaving in July appear to be nature documentaries focusing on individual animals such as tigers and penguins.
The excellent French series Witnesses is scheduled to leave in July too. Do not miss this if you're a fan of international dramas.
Article Continues Below...
Two big Disney movies are currently scheduled for removal throughout the month although they're expected to return many years down the line.
Now let's move onto the full list of what's scheduled to leave Netflix US in July 2019.
Note: this post is updated regularly so subscribe for updates below or keep it bookmarked. 
---
What's Leaving Netflix on July 1st
Cover
Title / Description
40 Days and 40 Nights (2002)
When his girlfriend dumps him, a young stud swears off all sex for Lent — but his abstinence is tested after he meets a beautiful, sexy woman.
IMDb Score: 5.2/10 Rating: R First Released: 01/01/2019
72 Dangerous Animals: Australia (TV Series)
Get an up-close look at Australia's deadliest creatures in this series that features interviews with wildlife experts and survivors of attacks.
IMDb Score: 7.0/10 Rating: TV-PG First Released: 09/01/2015
A War (2015)
When a decision he makes in combat results in the deaths of civilians in Afghanistan, a Danish officer is called home to face war crimes charges.
IMDb Score: 6.8/10 Rating: R First Released: 07/01/2016
Aankhen (2002)
After his hatred of dishonesty costs him his job, an embittered man goes over to the dark side and plots to rob the bank he once managed.
IMDb Score: 6.8/10 Rating: TV-14 First Released: 07/01/2017
Ajab Prem Ki Ghazab Kahani (2009)
A young man's obsession with making others happy drives him to help the girl he loves marry someone else, then try to win her heart.
IMDb Score: 6.0/10 Rating: TV-PG First Released: 07/01/2017
Ali G Indahouse (2002)
Wannabe gangsta rapper Ali G takes a stand against the demolition of his beloved John Nike Leisure Centre and gets elected to Parliament.
IMDb Score: 6.0/10 Rating: R First Released: 08/01/2018
Alibaba (2002)
A woodcutter learns the magic words to enter a cave where 40 thieves conceal their booty, but his greedy brother wants the treasure for himself.
IMDb Score: 4.3/10 Rating: PG First Released: 07/01/2017
American Revolutionary: The Evolution of Grace Lee Boggs (2013)
This documentary captures philosopher and social activist Grace Lee Boggs at age 97, still promoting justice and equality at home and abroad.
IMDb Score: 8.0/10 Rating: TV-PG First Released: 07/01/2017
Amok (2014)
A depressed accountant's unexpected promotion triggers buried memories of traumatic events, unleashing a violent rage that he has long suppressed.
IMDb Score: 6.0/10 Rating: TV-MA First Released: 07/01/2016
Animal Mechanicals (TV Series)
In this series for preschoolers, the Animal Mechanicals use their amazing ability to transform to solve challenging problems.
IMDb Score: 6.0/10 Rating: TV-Y First Released: 09/30/2016
Ankhon Dekhi (2013)
After an incident involving his daughter, a middle-aged man's resolution to believe only what he sees blinds him to the world outside his experience.
IMDb Score: 6.0/10 Rating: TV-PG First Released: 07/01/2017
Annie Hall (1977)
Diane Keaton and Woody Allen star in this Oscar-winning romantic comedy about the relationship between a neurotic writer and a quirky aspiring singer.
IMDb Score: 7.8/10 Rating: PG First Released: 02/01/2019
Are We Done Yet? (2007)
A newlywed couple moves into a fixer-upper in the suburbs, but their happy new life together is thrown into disarray by an oddball contractor.
IMDb Score: 5.2/10 Rating: PG First Released: 01/01/2019
Are We There Yet? (2005)
To impress a foxy divorcee, ladies' man Nick offers to take her kids on an extended road trip, unaware of the torture he's in for.
IMDb Score: 5.3/10 Rating: PG First Released: 01/01/2019
Austin Powers: International Man of Mystery (1997)
A swingin' fashion photographer by day and a groovy British secret agent by night, superspy Austin Powers must foil the sinister schemes of Dr. Evil.
IMDb Score: 6.5/10 Rating: PG-13 First Released: 05/01/2019
Austin Powers: The Spy Who Shagged Me (1999)
When diabolical genius Dr. Evil travels back in time to steal superspy Austin Powers's "mojo," Austin must return to the swingin' '60s himself.
IMDb Score: 6.2/10 Rating: PG-13 First Released: 05/01/2019
Baba (2014)
In this visually arresting drama, a musician recalls his life and the painful choice his mother made when she could feed only one of her twin sons.
IMDb Score: 7.3/10 Rating: NR First Released: 07/01/2016
Bears: Spy in the Woods (2004)
Attenborough's team travels the globe for up-close looks at polar bears, grizzlies, pandas and other fascinating bear species.
Rating: TV-PG First Released: 04/22/2015
Beauty and the Beach (TV Series)
On a quest to change how they look and feel, ordinary people from different walks of life journey to Thailand to undergo cosmetic surgery.
Rating: TV-MA First Released: 03/01/2018
Big Brother (2007)
After a big-shot politician's son throws acid on his sister's face, a mild-mannered man decides to take action and seek justice.
IMDb Score: 3.3/10 Rating: NR First Released: 07/01/2017
Blood Diamond (TV Series)
In war-ravaged Sierra Leone, a diamond smuggler offers to reunite a local fisherman with his family in exchange for a gigantic gem he discovered.
IMDb Score: 7.5/10 Rating: R First Released: 01/01/2019
Body of Lies (2008)
An idealistic CIA agent teams with a veteran operative and the head of Jordanian intelligence to infiltrate an underground terrorist network.
IMDb Score: 6.6/10 Rating: R First Released: 01/01/2019
Bright Night (2015)
A weekend in an idyllic country cottage becomes an exercise in psychological stress for two couples, thanks to shocking revelations about the past.
IMDb Score: 5.1/10 Rating: NR First Released: 07/01/2016
Bull Durham (1988)
A perennially pitiful baseball team inks a rookie in hopes he'll usher the team to victory. But it's up to his seasoned catcher to keep him in line.
IMDb Score: 6.8/10 Rating: R First Released: 02/01/2019
Capture the Flag (2015)
A young boy who's the son and grandson of estranged astronauts joins the family business on a mission to save the moon from a greedy billionaire.
IMDb Score: 5.9/10 Rating: PG First Released: 01/01/2019
Cellular (2004)
A man answers his cell phone and hears a stranger who's desperate for someone to help her and her family escape a madman who's abducted them.
IMDb Score: 6.2/10 Rating: PG-13 First Released: 12/31/2018
Certain Women (2016)
In a small Montana town, a wife and mother feels alienated, a ranch hand crushes on a teacher and a lawyer juggles a tough client and a married lover.
IMDb Score: 6.0/10 Rating: R First Released: 07/01/2018
Chasing Amy (1997)
Comic book artist Holden meets the perfect woman, only to learn that she's a lesbian. But that doesn't stop him from falling in love with her.
IMDb Score: 6.8/10 Rating: R First Released: 01/01/2019
City of God (2002)
Growing up in a Rio de Janeiro slum, Rocket is able to avoid being drawn into a life of drugs and crime by having a passion for photography.
IMDb Score: 8.3/10 Rating: R First Released: 01/01/2019
Conflict (2015)
Six conflict photographers reflect on their experiences capturing the atrocities of war and other manifestations of violence on film.
Rating: TV-MA First Released: 07/01/2016
Cool Hand Luke (1967)
Luke Jackson likes to do things his own way, which leads to a world of hurt when he ends up in a prison camp — and on the wrong side of its warden.
IMDb Score: 7.8/10 Rating: TV-14 First Released: 01/01/2019
Cowboy (2011)
Frustrated by his meager career, an Argentinian actor goes all out to land a plum role in an American Western that's being filmed in his country.
IMDb Score: 6.0/10 Rating: TV-MA First Released: 07/01/2017
Dancing in the Light: The Janet Collins Story (2015)
A passionate and dedicated black dancer in 1930s America is asked to dance by the prestigious Ballet Russe, but they want her to paint her skin white.
Rating: G First Released: 07/01/2015
Danny Dyer's Deadliest Men (TV Series)
Actor Danny Dyer embarks on a mission to interview some of the most dangerous and feared men in the United Kingdom.
IMDb Score: 7.0/10 Rating: TV-MA First Released: 07/01/2017
Dedh Ishqiya (2014)
After failing to win the heart of an aristocrat's widow, a thief plans to abduct her, only to discover that there are others with the same idea.
IMDb Score: 6.5/10 Rating: TV-14 First Released: 07/01/2017
Definitely, Maybe (2008)
Interested in knowing how her divorcing parents met, young Maya listens as her dad, Will, recounts his romantic past with three different women.
IMDb Score: 6.8/10 Rating: PG-13 First Released: 01/01/2019
Did You Hear About the Morgans? (2009)
After watching a hit man commit murder, an estranged couple leaves New York City and lands in Wyoming when they enter the Witness Protection Program.
IMDb Score: 5.3/10 Rating: PG-13 First Released: 01/01/2019
Doctor Zhivago (1965)
A young physician and his beautiful mistress get swept up in the danger and drama of the Bolshevik Revolution in this Oscar-winning epic.
IMDb Score: 7.6/10 Rating: PG-13 First Released: 01/01/2019
Dolphin Tale (2011)
After losing its tail to a crab trap, a young dolphin is given a new life through the efforts of the humans who save it in this true-life adventure.
IMDb Score: 6.8/10 Rating: PG First Released: 01/01/2019
Dolphins: Spy in the Pod (TV Series)
Secret cameras disguised as marine animals infiltrate the world of wild dolphins, chronicling the everyday lives of these enchanting creatures.
IMDb Score: 8.0/10 Rating: TV-PG First Released: 03/06/2016
Dumb and Dumber (1994)
A pair of deliriously dim-witted pals go on a madcap cross-country road trip to return a briefcase full of cash to its rightful owner.
IMDb Score: 6.5/10 Rating: PG-13 First Released: 05/01/2019
Durarara!!X2 (TV Series)
Six months after turmoil rocked the city of Ikebukuro, peace has returned. But the headless Celty still rides, and a new scheme is afoot.
Rating: TV-14 First Released: 10/09/2015
East of Eden (1955)
Set in California's Salinas Valley, Elia Kazan's adaptation of John Steinbeck's novel centers on Cal Trask, the black sheep son of a stern farmer.
IMDb Score: 7.7/10 Rating: PG First Released: 01/01/2019
El Capo – El Amo del Tunel (TV Series)
After a daring escape from prison, a powerful Mexican drug lord becomes the target of police and criminals alike in this drama inspired by "El Chapo."
IMDb Score: 5.4/10 Rating: TV-MA First Released: 07/01/2017
El Chema (TV Series)
Follow one man's epic journey as he transforms from wily underage drug smuggler to one of the world's most infamous cartel leaders.
IMDb Score: 7.0/10 Rating: TV-MA First Released: 07/01/2017
Elephants: Spy in the Herd (2003)
Spy cams capture rarely seen elephant behavior, including two males battling for territory, a calf's birth, intra-herd jealousy and more.
IMDb Score: 8.0/10 Rating: TV-PG First Released: 04/22/2015
Fairground Attractions (TV Series)
Families of showmen who run traveling fairs peel back the curtain as they set up, dismantle and move on, confronting obstacles along the way.
Rating: TV-MA First Released: 03/01/2018
Family Fever (2014)
It's the weekend straight from hell when Alina takes her folks to meet her boyfriend's parents, an event that just might bring a big secret to light.
IMDb Score: 6.0/10 Rating: NR First Released: 07/01/2016
Filmistaan (2012)
When Islamic militants targeting an American documentary crew mistakenly take an Indian actor hostage, he bonds with the village's young film buffs.
IMDb Score: 6.6/10 Rating: TV-14 First Released: 01/01/2016
Floating! (2015)
A bride-to-be ends up on a rafting trip with a surprise guest: the sperm donor she's planning to use. Back in Berlin, her fiancée is visited by an ex.
IMDb Score: 3.1/10 Rating: NR First Released: 07/01/2016
Fresh (1994)
Inspired by chess lessons from his alcoholic father, a 12-year-old drug courier hatches a complex plan to free himself and his sister from the system.
IMDb Score: 7.6/10 Rating: R First Released: 01/01/2019
Given (2016)
A surfing adventure across 15 countries gives a young boy from Kauai an opportunity to widen his horizons and gain a deeper understanding of life.
IMDb Score: 7.9/10 Rating: TV-PG First Released: 07/01/2017
Grami's Circus Show (TV Series)
Grami, Nemo and Sam, a trio of wacky lions, join ringmaster Jack to train and perform together in their very own circus extravaganza.
Rating: TV-Y7 First Released: 11/15/2016
Guy Martin: Last Flight of the Vulcan Bomber (2015)
Guy Martin assists in preparing the last airworthy Vulcan bomber for a farewell tour while revealing the stories behind the iconic aircraft.
IMDb Score: 7.3/10 Rating: TV-G First Released: 11/01/2018
Hero (2002)
The Qin king is the target of three assassins, until a nameless warrior steps up to claim he has defeated them all in this stunning martial arts epic.
IMDb Score: 7.5/10 Rating: PG-13 First Released: 01/01/2019
Heropanti (2014)
Goons kidnap Bablu after he helps his friend run away with a powerful man's daughter. While he's held captive, he falls for the girl's younger sister.
IMDb Score: 5.7/10 Rating: TV-14 First Released: 01/01/2016
Hidden Kingdoms (TV Series)
The world is a big, dangerous place for these small creatures. Zoom in to see the daily lives of these tiny animals within their hidden environments.
IMDb Score: 5.5/10 Rating: TV-PG First Released: 06/01/2015
Hirschen (2014)
The residents of Hirschen stumble on a creative idea to boost their struggling village's economy after a driver runs into a deer and seeks their help.
IMDb Score: 5.0/10 Rating: TV-PG First Released: 07/01/2016
How Most Things Work (2015)
Hoping to find her long-lost mother, a gifted tollbooth worker becomes a traveling vendor of an encyclopedia said to answer life's burning questions.
IMDb Score: 6.7/10 Rating: TV-MA First Released: 07/01/2017
Hunterrr (2015)
A sex-obsessed young man tries to put his past behind him when he falls for an extraordinary woman who makes him want to change his lifestyle.
IMDb Score: 6.4/10 Rating: TV-MA First Released: 07/01/2017
I Am Innocent (TV Series)
This docuseries delves into the stories of the wrongfully convicted in New Zealand and reveals the cracks in the justice system.
Rating: TV-14 First Released: 03/01/2018
III – The Ritual (2015)
Desperate to save her dying sister, Ayia enlists the help of a priest, who subjects them to a harrowing journey through their subconscious minds.
IMDb Score: 5.0/10 Rating: NR First Released: 07/01/2016
Into the Blue (2005)
While scouting the deep blue waters off the Bahamas, a group of divers finds a sunken plane with an illegal cargo worth millions.
IMDb Score: 5.7/10 Rating: PG-13 First Released: 02/01/2019
Ishq Vishk (2003)
When the duplicitous Rajiv expresses his love for Payal, the cruel lie kicks off a story of self-discovery and unexpected romance.
IMDb Score: 6.0/10 Rating: TV-PG First Released: 07/01/2017
Ishqiya (2009)
A deceitful woman seduces two unsuspecting friends of her late husband's into helping her hatch a nefarious plot.
IMDb Score: 6.6/10 Rating: TV-14 First Released: 07/01/2017
It Takes Two (1995)
The Olsen twins put a cute new spin on Mark Twain's classic tale "The Prince and the Pauper," playing identical 9-year-olds from very different backgrounds: orphaned Amanda and wealthy Alyssa.
IMDb Score: 6.2/10 Rating: PG First Released: 01/01/2019
Kaptn Oskar (2013)
After his ex sets his apartment on fire, Oskar establishes ground rules with his new girlfriend: no kissing and no sex. But that proves complicated.
IMDb Score: 4.5/10 Rating: NR First Released: 07/01/2016
Katt Williams Presents: Katthouse Comedy (2009)
Each year, stand-up star Katt Williams selects talented newcomers to join him on his nationwide tour — a group he calls the "Katt Pack."
IMDb Score: 6.0/10 Rating: TV-MA First Released: 01/01/2016
Keep Quiet (2016)
Once a prominent anti-Semitic politician in Hungary, Csanád Szegedi undergoes a dramatic change in worldview after learning of his Jewish heritage.
IMDb Score: 7.4/10 Rating: TV-14 First Released: 07/01/2017
Klappe Cowboy! (2012)
A self-proclaimed director goes to Berlin to make it big, but ends up in a racy shoot with a conceptual artist that turns into a creative wasp's nest.
IMDb Score: 5.3/10 Rating: TV-MA First Released: 07/01/2016
Lions: Spy in the Den (2000)
Edited from more than 3,000 hours of footage, this volume reveals the astonishing world of lions — how they interact, hunt and raise their young.
IMDb Score: 8.0/10 Rating: TV-PG First Released: 04/22/2015
Love Me! (2014)
Crass and impulsive, a brash young woman harbors a secret desire for love but cannot prevent herself from pushing the limits of her relationships.
IMDb Score: 4.5/10 Rating: NR First Released: 07/01/2016
Love Steaks (2013)
At a posh hotel, forthright chef Lara takes the reins in a fiery romance with softspoken masseur Clemens that seems destined to burn out.
IMDb Score: 5.3/10 Rating: TV-MA First Released: 07/01/2016
Love Your Garden (TV Series)
Famed horticulturist Alan Titchmarsh hosts this uplifting show in which he and his team travel the U.K. planting dream gardens for deserving citizens.
IMDb Score: 8.5/10 Rating: TV-G First Released: 11/01/2018
Making the American Man (2016)
This documentary explores modern masculinity in America by profiling companies that are committed to creating domestically made products for men.
IMDb Score: 5.0/10 Rating: TV-PG First Released: 07/01/2016
Malibu's Most Wanted (TV Series)
Brad is a rap star wanna-be who hails from Malibu but acts and talks as if he's from the 'hood. Problem is, Brad's uptight Republican dad is running for governor of California and is worried that his son will embarrass him during the campaign.
IMDb Score: 4.9/10 Rating: PG-13 First Released: 12/31/2018
Mary Portas: Secret Shopper (TV Series)
Retail consultant Mary Portas collaborates with Britain's most complained-about stores to help them better serve fed-up customers.
IMDb Score: 7.0/10 Rating: TV-14 First Released: 11/01/2018
Masti (2004)
Three henpecked friends try to escape their unhappy marriages by seeking out some extramarital fun, only to end up being blackmailed.
IMDb Score: 5.8/10 Rating: TV-14 First Released: 07/01/2017
Miami SWAT (TV Series)
In one of the toughest areas in America, Miami-Dade's Special Response Team uses deadly force to weed out dealers and gangsters on their home turf.
Rating: TV-MA First Released: 06/30/2017
Mike Epps: Under Rated & Never Faded (2009)
Actor and stand-up comedian Mike Epps hits Detroit's Fox Theatre and unleashes an uncensored torrent of observations about life in the modern age.
IMDb Score: 7.0/10 Rating: TV-MA First Released: 07/01/2017
Mo'Nique: I Coulda Been Your Cellmate! (2006)
Comedian Mo'Nique performs for a diverse crowd of female prisoners in this unconventional stand-up show held at the Ohio Reformatory for Women.
IMDb Score: 6.0/10 Rating: NR First Released: 01/01/2016
Monster-in-Law (2005)
An office temp thinks she's found Mr. Right when she starts dating a handsome surgeon. But there's a problem standing in the way of everlasting bliss.
IMDb Score: 5.9/10 Rating: PG-13 First Released: 01/01/2019
Moon (2009)
As he nears the end of a lonely three-year stint on the moon base Sarang, astronaut Sam Bell begins to hear and see strange things.
IMDb Score: 7.6/10 Rating: R First Released: 03/01/2018
Mother and Child (2009)
Fifty-year-old Karen regrets giving up her daughter, Elizabeth, for adoption; years later, Elizabeth questions her own approach to life.
IMDb Score: 6.8/10 Rating: R First Released: 01/01/2019
Murder on the Cape (TV Series)
A love affair between a fashion writer and a married Cape Cod fisherman sparks a tragic sequence of events in this drama inspired by actual events.
IMDb Score: 3.2/10 Rating: TV-MA First Released: 01/01/2018
NOVA: 15 Years of Terror (2016)
Officials and experts discuss violent radicalization in the internet age and how governments leverage technology and psychology to address new threats.
IMDb Score: 6.5/10 Rating: TV-PG First Released: 07/01/2018
NOVA: Arctic Ghost Ship (2015)
Sir John Franklin's search for the Northwest Passage ended in tragedy in 1848. In 2014, a team of scientists sets out to find one of his lost ships.
IMDb Score: 7.0/10 Rating: TV-PG First Released: 07/01/2018
NOVA: Creatures of Light (2016)
In the darkest depths of the oceans, species generate light to hunt, mate and communicate, while scientists seek ways to harness their power.
IMDb Score: 7.5/10 Rating: TV-G First Released: 07/01/2018
NOVA: CyberWar Threat (2015)
Amid the ever-changing cyberwar landscape, the powerful National Security Agency is viewed with a mixture of awe and fear around the world.
IMDb Score: 8.0/10 Rating: TV-PG First Released: 07/01/2018
NOVA: Dawn of Humanity (2015)
A concealed chamber in South Africa houses hundreds of human remains that may help fill a gap in history and reveal the true origins of our species.
IMDb Score: 7.5/10 Rating: TV-PG First Released: 07/01/2018
NOVA: Himalayan Megaquake (2016)
A magnitude 7.8 earthquake strikes Nepal in April 2015. Scientists race to calculate the impact and devise ways to mitigate future disasters.
IMDb Score: 7.0/10 Rating: TV-PG First Released: 07/01/2018
NOVA: Inside Einstein's Mind (2015)
Scientists and experts discuss the brilliant mind of Albert Einstein, whose theories and ideas changed the way humanity views the world.
IMDb Score: 7.5/10 Rating: TV-PG First Released: 07/01/2018
NOVA: Life's Rocky Start (2016)
The theory that rocks on Earth gave birth to key minerals may inspire people to look at these ho-hum objects with a newfound appreciation.
IMDb Score: 8.0/10 Rating: TV-G First Released: 07/01/2018
NOVA: Memory Hackers (2016)
Neuroscientists study the mechanisms of memory to explore a challenging idea: that memory is malleable and can be shaped by not only ourselves.
IMDb Score: 8.3/10 Rating: TV-PG First Released: 07/01/2018
NOVA: Mystery Beneath the Ice (2016)
Scientists venture onto the ice to find out why krill, creatures crucial to the Antarctic ecosystem, are disappearing at an alarming rate.
IMDb Score: 7.0/10 Rating: TV-PG First Released: 07/01/2018
NOVA: Rise of the Robots (2017)
Engineers join the race to design cutting-edge robots capable of performing human tasks, but major technical and ethical challenges lie ahead.
IMDb Score: 7.0/10 Rating: TV-G First Released: 07/01/2018
NOVA: School of the Future (2016)
Researchers and educators highlight the gaps in the U.S. education system and share their visions for innovative and meaningful learning environments.
IMDb Score: 7.0/10 Rating: TV-G First Released: 07/01/2018
NOVA: Search for the Super Battery (2017)
From lithium-ion to flow batteries, host David Pogue delves into innovations in energy storage that could help power a greener future.
IMDb Score: 7.0/10 Rating: TV-G First Released: 07/01/2018
NOVA: Secret Tunnel Warfare (2016)
In the thick of World War I, Allied forces attempt the daring feat of planting over a million pounds of explosives beneath enemy lines.
IMDb Score: 7.0/10 Rating: TV-PG First Released: 07/01/2018
NOVA: Secrets of Noah's Ark (2015)
Historians, boat builders and experts examine the tale of Noah's Ark, studying ancient texts and attempting to rebuild a forerunner of the Ark itself.
IMDb Score: 6.0/10 Rating: TV-PG First Released: 07/01/2018
NOVA: Secrets of the Sky Tombs (2017)
A team of scientists discovers ancient rock-cut tombs while uncovering how the first settlers of the Himalayas arrived, adapted and lived.
IMDb Score: 7.0/10 Rating: TV-PG First Released: 07/01/2018
NOVA: The Nuclear Option (2017)
Five years after the nuclear crisis in Fukushima, a new generation of nuclear engineers grapples with the future of this controversial power source.
Rating: TV-PG First Released: 07/01/2018
NOVA: Ultimate Cruise Ship (2017)
An Italian company attempts to build the world's most luxurious cruise ship, but must navigate an ocean of financial and safety concerns to do so.
IMDb Score: 7.0/10 Rating: TV-G First Released: 07/01/2018
NOVA: Why Trains Crash (2017)
This NOVA program investigates deadly train accidents and explores how technological advances can help make travel by rail safer and more efficient.
IMDb Score: 7.5/10 Rating: TV-PG First Released: 07/01/2018
Oklahoma's Deadliest Tornadoes (2013)
Scientists and survivors revisit the harrowing EF5 twister that ripped through Moore in 2013 and explore the challenges of predicting extreme weather.
IMDb Score: 6.0/10 Rating: TV-PG First Released: 07/01/2018
Open Season 2 (2008)
Elliot the buck and his forest-dwelling cohorts must rescue their dachshund pal from some spoiled pets bent on returning him to domesticity.
IMDb Score: 5.7/10 Rating: PG First Released: 01/01/2019
Pan's Labyrinth (2006)
Young Ofelia meets a mythical faun who claims she is destined to become princess of the Underworld. But first she must carry out three perilous tasks.
IMDb Score: 7.7/10 Rating: R First Released: 01/01/2019
Pandorum (2009)
After waking from hyper-sleep, two spacecraft workmen discover startling gaps in their collective memory — including the nature of their mission.
IMDb Score: 6.5/10 Rating: R First Released: 07/01/2018
Penguins: Spy in the Huddle (TV Series)
This documentary series makes use of disguised spycam technology to offer an unprecedentedly intimate look at the ups and downs of penguin life.
IMDb Score: 8.0/10 Rating: TV-G First Released: 11/23/2016
Piku (2015)
A headstrong, hypochondriac father and his strong-willed daughter are forced to endure an emotional roller coaster of a road trip together.
IMDb Score: 6.8/10 Rating: TV-PG First Released: 01/01/2016
Polar Bear: Spy on the Ice (TV Series)
State-of-the-art spy cameras track polar bears in Norway, revealing the daily life, curiosity and intelligence of the massive and beautiful predators.
IMDb Score: 7.4/10 Rating: TV-PG First Released: 04/22/2015
Punch-Drunk Love (2002)
Barry, prone to spasms of rage, tries to escape constant harassment. He finds his life refreshed when he meets Lena, who falls in love with him.
IMDb Score: 7.0/10 Rating: R First Released: 01/01/2019
Raiders of the Lost Art (TV Series)
Dramatic re-creations, archival footage and expert commentary tell the tales of great artworks that have been stolen and (sometimes) recovered.
Rating: TV-PG First Released: 03/01/2016
Rodeo Girl (2016)
When a jaded teenager is shipped off to her father's ranch for the summer, she discovers a passion for rodeo and decides to compete.
IMDb Score: 5.1/10 Rating: PG First Released: 07/01/2016
Senna (2010)
This fast-paced documentary profiles Ayrton Senna, one of the greatest drivers in the history of Formula One racing, and a hero in his native Brazil.
IMDb Score: 8.3/10 Rating: PG-13 First Released: 01/01/2019
Shahid (2012)
After being falsely accused of terrorism, Shahid Azmi, a boy from a poor Muslim family, becomes a human rights lawyer to defend the defenseless.
IMDb Score: 7.5/10 Rating: TV-14 First Released: 07/01/2017
Shakespeare: The Legacy (2016)
This film explores the era, life and work of William Shakespeare, including his famous lost years and the ways in which his legacy endures today.
Rating: TV-G First Released: 07/01/2016
Shortkut: The Con Is On (2009)
A talented, hardworking scriptwriter finds his Bollywood dreams shattered when a buffoon steals his screenplay and rides it to superstardom.
IMDb Score: 3.8/10 Rating: NR First Released: 07/01/2017
Silence of the Lambs (1991)
FBI trainee Clarice Starling ventures into a maximum-security asylum to pick the diseased brain of Hannibal Lecter, a psychiatrist turned cannibal.
IMDb Score: 8.2/10 Rating: R First Released: 02/01/2019
Son of Alladin (2003)
When an evil magician conjures a deadly dragon, a valiant prince leaps into action and initiates a magic prophecy to protect his kingdom.
IMDb Score: 7.0/10 Rating: PG First Released: 07/01/2017
Stick Man (2015)
A stick carried far from his family embarks on an extraordinary journey to get back home for the holidays. Based on the book by Julia Donaldson.
IMDb Score: 7.1/10 Rating: TV-Y First Released: 10/01/2017
Super Why! (TV Series)
Wyatt and his pals, the Super Readers, solve problems by consulting classic stories such as Little Miss Muffet, Hansel and Gretel and more.
IMDb Score: 6.4/10 Rating: TV-Y First Released: 07/01/2016
Sweet Blackberry Presents: Garrett's Gift (2007)
A young boy's creative mind gets him into trouble, until he begins to apply that creativity to life-changing inventions, including the traffic signal.
Rating: G First Released: 07/01/2015
Sweet Blackberry Presents: Henry Box Brown (2005)
In a magical take on a true story, a slave mails himself from a plantation in Richmond, Virginia, to freedom in Philadelphia in 1848.
Rating: G First Released: 07/01/2015
Swingers (1996)
A struggling comedian's pitiful love life prompts his friends to help him get over his ex-girlfriend through barhopping on the Los Angeles club scene.
IMDb Score: 6.9/10 Rating: R First Released: 01/01/2019
Tales of Halloween (2015)
Ten horror shorts set in one suburban town capture the insanity of Halloween, from trick-or-treating aliens to kidnappers in way over their heads.
IMDb Score: 5.3/10 Rating: R First Released: 01/01/2017
Terminus (2015)
A man beset by bad luck has an encounter with an alien intelligence that puts him on a path toward self-preservation.
IMDb Score: 4.8/10 Rating: R First Released: 07/01/2016
The Benchwarmers (2006)
Humiliated as children on the baseball field, a trio of adult friends form a three-man team to take on the top Little League squads.
IMDb Score: 5.3/10 Rating: PG-13 First Released: 01/01/2019
The Boondock Saints (1999)
Sensing a God-given mission to cleanse the earth of all evil, twin brothers Conner and Murphy set out to rid Boston of crime.
IMDb Score: 7.3/10 Rating: R First Released: 07/01/2018
The Diving Bell and the Butterfly (2007)
Mathieu Amalric stars as author and Elle magazine editor Jean-Dominique Bauby, who suffered a stroke in 1995 that rendered him mute and paralyzed.
IMDb Score: 7.6/10 Rating: PG-13 First Released: 01/01/2019
The Interview (TV Series)
When a TV host and his producer score an interview with Kim Jong-un, who's a fan of their show, the CIA asks them to assassinate the dictator.
IMDb Score: 6.2/10 Rating: R First Released: 01/01/2019
The Land (2016)
Four Cleveland teens dream of escaping inner-city poverty and becoming pro skateboarders, but a car heist puts them on the radar of a local queenpin.
IMDb Score: 6.3/10 Rating: R First Released: 07/01/2018
The Last Castle (2001)
Jailed for insubordination, a heroic general is sent to a military prison run by a hard-nosed warden. A battle of wills emerges between the two men.
IMDb Score: 7.0/10 Rating: R First Released: 01/01/2019
The Last Secrets of 9/11 (2014)
With more than a thousand victims of 9/11 still missing, forensic teams continue their work to identify remains and bring closure to the families.
IMDb Score: 4.0/10 Rating: TV-PG First Released: 03/01/2018
The Man in the Iron Mask (1998)
In this star-studded swashbuckler, the fabled Musketeers hatch a scheme to replace callous King Louis XIV with his unjustly imprisoned twin brother.
IMDb Score: 6.5/10 Rating: PG-13 First Released: 02/01/2019
The Matrix (1999)
A computer hacker learns that what most people perceive as reality is actually a simulation created by machines, and joins a rebellion to break free.
IMDb Score: 8.1/10 Rating: R First Released: 05/01/2019
The Matrix Reloaded (2003)
The crew must protect Zion, the last outpost still under human control, after it is pinpointed by the machines responsible for the Matrix.
IMDb Score: 6.8/10 Rating: R First Released: 05/01/2019
The Matrix Revolutions (2003)
The final installment in the Matrix trilogy finds an unconscious Neo trapped in a subway station in a zone between the Matrix and the machine world.
IMDb Score: 6.6/10 Rating: R First Released: 05/01/2019
The Mummy (1999)
When an American archaeology team unwittingly resurrects a cursed mummy, it's up to an adventurer and a clumsy Egyptologist to stop the evil spirit.
IMDb Score: 6.7/10 Rating: PG-13 First Released: 01/01/2019
The Mummy Returns (2001)
Egyptologists unearth a prehistoric relic capable of releasing cataclysmic forces and satanic warriors led by the sinister Scorpion King.
IMDb Score: 6.2/10 Rating: PG-13 First Released: 01/01/2019
The Mummy: Tomb of the Dragon Emperor (TV Series)
The third installment of the Mummy franchise takes Rick and his family to China to face a 2,000-year-old emperor who's returned from the dead.
IMDb Score: 5.3/10 Rating: PG-13 First Released: 01/01/2019
The Presence (2014)
Hoping to film paranormal activity, three friends break into an abandoned castle, where an evil presence soon hounds them into terror and madness.
IMDb Score: 4.3/10 Rating: NR First Released: 07/01/2016
The Switch (2010)
Still single and worried about her biological clock, 30-something Kassie decides to pursue motherhood with the help of a sperm donor.
IMDb Score: 6.0/10 Rating: PG-13 First Released: 01/01/2019
The Terminator (1984)
In the post-apocalyptic future, tyrannical machines teleport a cyborg to 1984 to a kill a woman whose unborn son is destined to lead the human rebels.
IMDb Score: 7.5/10 Rating: R First Released: 02/01/2019
The Texas Chainsaw Massacre: The Beginning (2006)
Out for a last fling, two Vietnam-bound brothers crash their Jeep and wind up in trouble in this gory flick that recounts the genesis of Leatherface.
IMDb Score: 6.0/10 Rating: R First Released: 09/01/2018
The Uninvited (2009)
A grieving teenager discovers upon her release from a mental hospital that her father plans to marry the nurse who took care of his now-deceased wife.
IMDb Score: 6.3/10 Rating: PG-13 First Released: 01/01/2019
The Wild Bunch (1969)
Sam Peckinpah's epic Western tells the story of a bunch of aging outlaws who collude with a crooked Mexican general, leading to ugly bloodshed.
IMDb Score: 7.7/10 Rating: R First Released: 01/01/2019
They Call Me Jeeg (2015)
An ex-con's world is transformed by his newfound superpowers. Criminals want him for his muscle, but a beautiful fan just wants him to do some good.
IMDb Score: 7.6/10 Rating: TV-MA First Released: 07/01/2017
Tiger: Spy in the Jungle (TV Series)
Using hidden cameras carried by elephants, this series follows four tigers growing up in the jungles of India, from young cubs to adult hunters.
Rating: TV-PG First Released: 04/22/2015
Toy Maker (2015)
A young toymaker tries to make sense of the impermanence of life that he has been forced to acknowledge through experiences of separation and death.
IMDb Score: 6.0/10 Rating: TV-PG First Released: 07/01/2017
Trek: Spy on the Wildebeest (TV Series)
This documentary uses cameras disguised as rocks, skulls and even dung to capture unique views of the great wildebeest migration in Africa.
IMDb Score: 7.0/10 Rating: TV-PG First Released: 04/22/2015
Turner and Hooch (1989)
Fastidious detective Scott Turner is saddled with a slobbering new partner: a dog named Hooch, whose previous owner was killed.
IMDb Score: 6.1/10 Rating: PG First Released: 07/01/2016
Unleashed (2016)
Reeling from a devastating breakup, app designer Emma starts learning to trust again after her dog and cat magically transform into two lovable men.
IMDb Score: 6.4/10 Rating: TV-14 First Released: 01/01/2018
Valkyrie (2008)
After being wounded in World War II, a disillusioned Nazi colonel hatches a daring plan to create a shadow government and assassinate Adolf Hitler.
IMDb Score: 6.8/10 Rating: PG-13 First Released: 04/01/2019
Wedding Crashers (2005)
Two buddies know how to use a woman's hopes and dreams for their own carnal gain. And their modus operandi? Crashing weddings.
IMDb Score: 6.4/10 Rating: R First Released: 05/01/2019
Widows (2011)
When her husband dies suddenly of a heart attack, Elena, a documentary filmmaker, forms an unlikely bond with his much younger, suicidal mistress.
IMDb Score: 5.3/10 Rating: TV-MA First Released: 07/01/2017
Witnesses (TV Series)
A young female detective is put in charge of a case and must delve into her partner's mysterious past in order to solve it.
IMDb Score: 6.7/10 Rating: TV-MA First Released: 05/01/2015
Youngistaan (2014)
The son of a recently deceased prime minister tries to find a balance between love and duty after being chosen to replace his father.
IMDb Score: 4.8/10 Rating: TV-14 First Released: 01/01/2016
Zip & Zap and the Marble Gang (2013)
Inspired by a popular 1950s comic strip, this youthful comedy records the exploits of pals Zip and Zap, after both are sent to a strict new school.
IMDb Score: 5.2/10 Rating: TV-PG First Released: 07/01/2017
---
What's Leaving Netflix on July 2nd
Cover
Title / Description
Pirates of the Caribbean: Dead Men Tell No Tales (TV Series)
Captain Jack Sparrow finds himself in hot water when Salazar escapes the Devil's Triangle and makes it his mission to obliterate every pirate at sea.
IMDb Score: 6.6/10 Rating: PG-13 First Released: 01/02/2018
---
What's Leaving Netflix on July 3rd
Cover
Title / Description
Abandoned (TV Series)
After a rogue winter wave capsizes their yacht, four men must find ways to survive in the wreckage while adrift in the vast southern Pacific Ocean.
IMDb Score: 5.8/10 Rating: NR First Released: 07/03/2016
Diamond Cartel (TV Series)
An unwilling assassin reunites with an old flame and runs off with a diamond coveted by her vicious boss, who will do anything to obtain it.
IMDb Score: 6.0/10 Rating: TV-MA First Released: 07/03/2017
Extraordinary: The Stan Romanek Story (2017)
Explore the life and times of Stan Romanek, who found himself in the middle of one of history's most intriguing stories of extraterrestrial contact.
IMDb Score: 4.9/10 Rating: TV-14 First Released: 07/03/2017
---
What's Leaving Netflix on July 4th
Cover
Title / Description
The Indian in the Cupboard (1995)
A boy receives a wooden cupboard, antique keys and an Iroquois warrior figurine for his birthday. The figurine comes to life overnight in the cabinet.
IMDb Score: 6.0/10 Rating: PG First Released: 01/04/2019
---
What's Leaving Netflix on July 6th
Cover
Title / Description
Butter (2011)
When a gifted butter sculptor announces his retirement, his ambitious wife sees her hopes for future fame — and the presidency — melt away.
IMDb Score: 5.8/10 Rating: R First Released: 07/06/2017
The Void (2016)
A police officer rushes a bloodied man to a short-staffed hospital, where mysterious figures surround the building's exterior.
IMDb Score: 5.8/10 Rating: TV-MA First Released: 07/06/2017
---
What's Leaving Netflix on July 7th
Cover
Title / Description
Playdate (TV Series)
After befriending a family that's just moved in next door, Emily Valentine is starting to realize that these new neighbors are hiding a deadly secret.
IMDb Score: 4.6/10 Rating: TV-14 First Released: 07/07/2018
Salt and Fire (2016)
Sent to South America to investigate an environmental disaster, a scientific team is kidnapped by a corporate CEO with mysterious motives.
IMDb Score: 4.9/10 Rating: TV-14 First Released: 07/07/2017
The Armor of Light (2015)
In this documentary, a conservative minister attempts to coax his followers to consider America's gun culture through a moral lens.
IMDb Score: 3.1/10 Rating: PG-13 First Released: 07/07/2016
---
What's Leaving Netflix on July 8th
Cover
Title / Description
Carver Kings (TV Series)
Step into the world of the chainsaw-wielding artists who create one-of-a-kind sculptures for their prestigious clients.
IMDb Score: 8.0/10 Rating: TV-14 First Released: 01/08/2018
Cold Water Cowboys (TV Series)
Meet six captains whose crews fish the icy waters of the North Atlantic, facing mammoth waves and icebergs as they try to keep an industry alive.
IMDb Score: 7.0/10 Rating: TV-14 First Released: 01/08/2018
Homes by the Sea (TV Series)
Architect and designer Charlie Luxton visits some of Britain's loveliest homes while speaking to the people who made their seaside dreams a reality.
IMDb Score: 7.0/10 Rating: TV-G First Released: 01/08/2018
Horse Dancer (2017)
After being cut from the Olympic team, a teen gymnast finds her true passion by starting a horse-dancing program at a camp on the verge of closure.
IMDb Score: 5.5/10 Rating: TV-G First Released: 07/08/2017
Vinnie Jones World's Toughest Cops (TV Series)
Actor Vinnie Jones suits up and accompanies police forces from the world's toughest locations on their most dangerous assignments.
Rating: TV-MA First Released: 07/08/2017
---
What's Leaving Netflix on July 9th
Cover
Title / Description
Lion (2016)
An Indian man who was separated from his mother at age 5 and adopted by an Australian couple returns home, determined to find his birth family.
IMDb Score: 8.1/10 Rating: PG-13 First Released: 07/09/2017
Mustang (2015)
After being seen flirting with male classmates, five spirited sisters are put on virtual lockdown by their conservative, domineering grandmother.
IMDb Score: 8.0/10 Rating: PG-13 First Released: 07/09/2016
---
What's Leaving Netflix on July 10th
Cover
Title / Description
All the Queen's Horses (2017)
For two decades, a comptroller in a small Illinois town financed her successful horse-breeding business by stealing $53 million in public funds.
IMDb Score: 7.0/10 Rating: TV-14 First Released: 07/10/2018
Captain Underpants: The First Epic Movie (2017)
Fourth-grade pranksters George and Harold hypnotize their humorless principal into thinking he's an undies-adorned superhero.
IMDb Score: 6.0/10 Rating: PG First Released: 01/10/2018
Mateo (2015)
Matthew Stoneman, a white man from New England, discovers a talent for mariachi music while in prison and heads to Cuba to pursue his dreams.
IMDb Score: 7.5/10 Rating: TV-14 First Released: 07/10/2016
---
What's Leaving Netflix on July 11th
Cover
Title / Description
American Fable (2016)
An adventurous and imaginative farm girl discovers that her beloved father may be holding a land developer hostage in an abandoned silo.
IMDb Score: 6.4/10 Rating: TV-14 First Released: 07/11/2017
---
What's Leaving Netflix on July 12th
Cover
Title / Description
Gone Baby Gone (2007)
When a 4-year-old girl vanishes from a rough Boston neighborhood and cops offer little help, her family hires two private detectives to find answers.
IMDb Score: 7.3/10 Rating: R First Released: 07/12/2018
Meet the Patels (2014)
With his 30th birthday just around the corner, Ravi Patel finds himself in a love triangle — with the woman of his dreams and his parents.
IMDb Score: 7.0/10 Rating: PG First Released: 09/08/2017
---
What's Leaving Netflix on July 13th
Cover
Title / Description
Vengeance (TV Series)
After their slick lawyer gets them off for a violent assault, four criminals find themselves the target of a cop with his own brand of justice.
IMDb Score: 5.5/10 Rating: TV-MA First Released: 01/13/2018
---
What's Leaving Netflix on July 14th
Cover
Title / Description
Cardboard Boxer (2016)
Gentle and broken, a homeless man fights others on video for money but soon finds comfort in an unlikely friend and the lost diary of a young girl.
IMDb Score: 6.6/10 Rating: NR First Released: 01/14/2017
Cheo-Yong (TV Series)
Police detective Cheo-yong uses his ability to interact with the dead to tackle the worst criminal cases, and solve ghostly mysteries along the way.
IMDb Score: 7.4/10 Rating: TV-MA First Released: 07/14/2017
Quiz From God (TV Series)
The experts at a university's forensic medicine office investigate unexplainable fatalities, uncovering diseases and other causes of death.
IMDb Score: 7.5/10 Rating: TV-14 First Released: 07/14/2017
The Immigrant (2013)
A Polish immigrant in New York who must provide for her ill sister soon falls under the thumb of a charming thug who forces her into prostitution.
IMDb Score: 6.2/10 Rating: R First Released: 07/14/2014
Todd Margaret (TV Series)
This sardonic sitcom focuses on Todd Margaret, a clueless American manager sent to London to promote sales of an energy drink called Thunder Muscle.
IMDb Score: 7.0/10 Rating: TV-MA First Released: 12/23/2011
---
What's Leaving Netflix on July 15th
Cover
Title / Description
A Year in Champagne (2014)
Follow grape growers, famed vintners, aficionados and experts through the complex wine-making process unique to France's famous Champagne region.
IMDb Score: 6.6/10 Rating: TV-PG First Released: 07/15/2015
Ghostheads (2016)
Superfans of the monster 1984 hit "Ghostbusters" indulge their passion by gearing up, congregating at conventions and even doing charity work.
IMDb Score: 6.2/10 Rating: TV-G First Released: 07/15/2016
Halla Bol (2008)
A successful actor's existential crisis shifts into inner turmoil when he witnesses a murder but is reluctant to reveal what he's seen.
IMDb Score: 5.2/10 Rating: TV-14 First Released: 07/15/2017
Hollywood Weapons: Fact or Fiction? (TV Series)
Combining combat and firearms expertise, hosts Terry Schappert and Larry Zanoff dissect Hollywood action scenes and put them to the plausibility test.
IMDb Score: 7.5/10 Rating: TV-PG First Released: 07/15/2018
International Street Art (2014)
Absorbing images of vibrant street art from New York, Paris, Berlin and Sao Paulo reveal how urban artists elevate the mundane into a thing of beauty.
Rating: TV-Y First Released: 07/15/2016
Jellies (2013)
Twelve different species of jellyfish swim across your screen for the ideal relaxation or ambient entertainment backdrop.
IMDb Score: 7.0/10 Rating: TV-Y First Released: 07/15/2016
Kanyaka Talkies (2013)
A movie theater that used to screen soft porn is transformed into a church, leading to a clash between the worlds of sexuality and sin.
IMDb Score: 7.4/10 Rating: TV-MA First Released: 07/15/2017
Ocean Wonders (2013)
Relax and be astonished as footage from beneath the world's oceans brings coral reefs, seahorses, anemones and other undersea marvels to your screen.
Rating: TV-Y First Released: 07/15/2016
Ottakolam (2016)
The son of a man who cremates and buries corpses wishes to pursue a profession other than the one imposed on him by his caste.
IMDb Score: 3.0/10 Rating: TV-14 First Released: 07/15/2017
Rudhramadevi (2015)
Having masqueraded as a boy her whole life, Queen Rudhramadevi faces foes determined to overthrow her reign when her true identity comes to light.
IMDb Score: 5.8/10 Rating: NR First Released: 07/15/2016
Shavam (2015)
Following the sudden death of a young man from a middle-class Christian family, friends and relatives gather to grieve and prepare for the funeral.
IMDb Score: 8.0/10 Rating: TV-14 First Released: 07/15/2017
Super Fan Builds (TV Series)
Jaws drop — and fantasies come true — as Hollywood's ace prop makers create awesome, unique items for superfans of comics, games, movies and more.
Rating: TV-14 First Released: 11/15/2018
Tech Toys 360 (TV Series)
Get up close to the world's mind-blowing vehicles, gear and gadgets, pulled straight from the cutting edge, and meet the innovators behind the tech.
Rating: TV-G First Released: 11/15/2018
Walt: The Man Behind the Myth (2016)
Through exclusive footage and interviews with friends and family, this documentary traces the complicated life of legendary animator Walt Disney.
IMDb Score: 7.9/10 Rating: TV-G First Released: 11/15/2018
---
What's Leaving Netflix on July 16th
Cover
Title / Description
American Gangster (TV Series)
An outcast New York City cop is charged with bringing down Harlem drug lord Frank Lucas, whose real life inspired this partly biographical film.
IMDb Score: 7.5/10 Rating: R First Released: 01/16/2019
Fighting (2009)
When Shawn MacArthur, a hustler of counterfeit merchandise in New York, meets seasoned street-fighting coach Harvey Boarden, his whole life changes.
IMDb Score: 5.6/10 Rating: PG-13 First Released: 07/16/2016
---
What's Leaving Netflix on July 17th
Cover
Title / Description
A Cowgirl's Story (2017)
Hoping to refocus while her parents are deployed in Afghanistan, a tenacious teen forms a horse-riding squad with her rebellious new school friends.
IMDb Score: 6.5/10 Rating: PG First Released: 07/17/2017
Fittest on Earth: A Decade of Fitness (2017)
Witness obsessive CrossFit athletes compete for the title of Fittest Person on Earth and explore the sport's history and explosive popularity.
IMDb Score: 6.7/10 Rating: TV-14 First Released: 07/17/2017
The True Cost (2015)
The links between consumer pressure for low-cost high fashion and the meager existences of the sweatshop workers who produce those goods are explored.
IMDb Score: 7.7/10 Rating: PG-13 First Released: 07/17/2015
---
What's Leaving Netflix on July 22nd
Cover
Title / Description
Scam City (2012)
Author and TV personality Conor Woodman travels to the world's most-visited cities, exposing tourist scams by purposely falling victim to them.
IMDb Score: 7.0/10 Rating: TV-14 First Released: 07/22/2017
---
What's Leaving Netflix on July 23rd
Cover
Title / Description
Big Dreams, Small Spaces (TV Series)
Writer and presenter Monty Don helps England's budding horticulturists plant and grow the gardens of their dreams.
IMDb Score: 6.5/10 Rating: TV-G First Released: 11/01/2018
Fake or Fortune? (TV Series)
Fiona Bruce and Philip Mould use investigative skills and scientific techniques to determine if paintings are real or just impressive forgeries.
IMDb Score: 7.5/10 Rating: TV-G First Released: 11/23/2018
Monty Don's French Gardens (TV Series)
TV personality Monty Don visits France's most famous gardens to dig up the influence of power, culture and passion on their conceptions and designs.
IMDb Score: 8.0/10 Rating: TV-G First Released: 11/23/2018
Monty Don's Italian Gardens (TV Series)
From horticultural hideaways to luxurious botanical displays, TV personality Monty Don explores the history behind Italy's most extraordinary gardens.
IMDb Score: 8.0/10 Rating: TV-G First Released: 11/23/2018
---
What's Leaving Netflix on July 25th
Cover
Title / Description
Buddha Sutra (TV Series)
The rich body of philosophy, theology, mythology and scholarship that characterizes Buddhist tradition is brought alive through animation.
Rating: TV-G First Released: 07/25/2017
Ithihas Ki Thali Se (TV Series)
The diverse cuisine of the Indian subcontinent has a rich and varied history, some of which is explored in this series.
Rating: TV-G First Released: 07/25/2017
Kissa Currency Ka (TV Series)
The known history of currency on the Indian subcontinent goes back more than 2,000 years and reflects diverse cultures that have inhabited the region.
Rating: TV-G First Released: 07/25/2017
Maz Jobrani: Brown and Friendly (2009)
Iranian-American comedian Maz Jobrani offers up his unique perspective on stereotypes and other contemporary issues in this stand-up special.
IMDb Score: 7.5/10 Rating: TV-MA First Released: 07/25/2017
Munroe Island (2016)
A sociopathic young man is sent to his family's ancestral home in the hope that the idyllic surroundings will heal his troubled mind.
IMDb Score: 7.4/10 Rating: TV-14 First Released: 07/25/2017
Samagri, Sampatti aur Sauda (TV Series)
India has long been a land of valuable resources and commodities, whose riches have both sustained its people and attracted outsiders.
Rating: TV-G First Released: 07/25/2017
The Great Escape (TV Series)
The history of conflict between India and its neighbors contains many daring stories of escape, under the most trying conditions.
Rating: TV-14 First Released: 07/25/2017
They're Watching (2016)
The squabbling crew of an American TV show ends up on the wrong end of a witch hunt when they start shooting in a remote European village.
IMDb Score: 5.6/10 Rating: NR First Released: 07/25/2016
---
What's Leaving Netflix on July 27th
Cover
Title / Description
Pretty Little Liars (TV Series)
Rudderless without their missing leader, four formerly tight high school friends band together when a blackmailer threatens to spill their dirt.
IMDb Score: 6.3/10 Rating: TV-14 First Released: 06/08/2012
---
What's Leaving Netflix on July 29th
Cover
Title / Description
Find It, Fix It, Flog It (TV Series)
Hosts Henry Cole and Simon O'Brien restore and transform retro relics and overlooked objects in British homes to help homeowners turn a profit.
Rating: TV-PG First Released: 01/29/2018
Lookalikes (TV Series)
David Beckham impersonator Andy Harmer juggles the day-to-day challenges of running a celebrity lookalike agency in this structured reality series.
IMDb Score: 8.0/10 Rating: TV-MA First Released: 01/29/2018
---
What's Leaving Netflix on July 30th
Cover
Title / Description
6 Puppies & Us (TV Series)
From snuggles to sleepless nights, six families navigate the ups and downs of puppy ownership in the formative first year of their pet's life.
Rating: TV-PG First Released: 11/30/2018
Can't Pay, We'll Take It Away! (TV Series)
This series follows enforcement officers from England's High Court as they attempt collections and evictions on debtors both sympathetic and hostile.
IMDb Score: 6.3/10 Rating: TV-MA First Released: 06/30/2017
Embarrassing Bodies (TV Series)
In an effort to encourage people to address potentially embarrassing health issues, three doctors offer their services with absolutely no judgment.
IMDb Score: 7.4/10 Rating: TV-MA First Released: 11/30/2018
Kelly & Cal (2014)
A stifled suburban mom and her paralyzed teenage neighbor strike up a lively friendship, but their relationship soon triggers unintended consequences.
IMDb Score: 5.9/10 Rating: NR First Released: 07/30/2016
Staten Island Summer (TV Series)
"Saturday Night Live" alumni in front of and behind the camera distinguish this hilarious tale of lifeguards planning the ultimate summer bash.
IMDb Score: 5.8/10 Rating: R First Released: 07/30/2015
---
What's Leaving Netflix on July 31st
Cover
Title / Description
Cars 3 (2017)
Sleek female race car Cruz Ramirez helps old-time champion Lightning McQueen make a comeback as he faces a new generation of high-tech racers.
IMDb Score: 6.7/10 Rating: G First Released: 01/31/2018