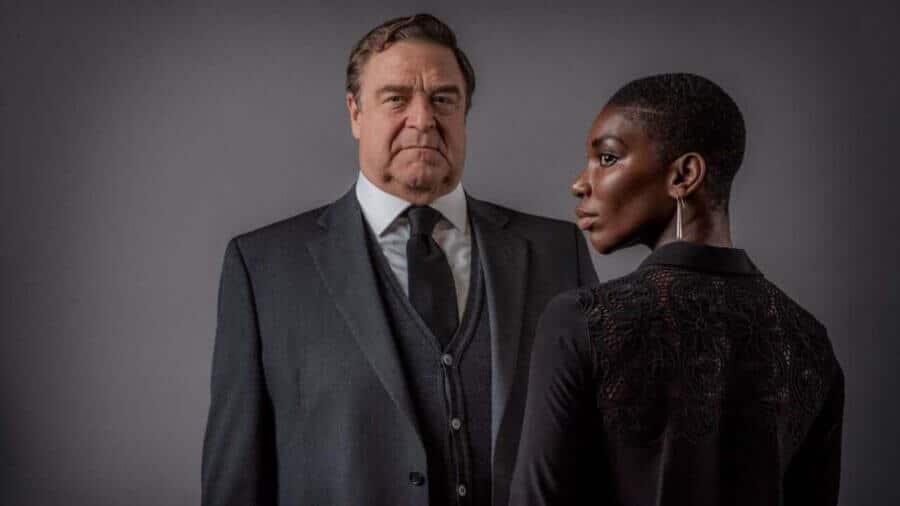 We have yet another British drama heading your way over to the US and subscribers worldwide. Black Earth Rising is the latest in the long line of popular British shows that have made their way across the pond to the delight of US audiences. With release imminent here is everything you need to know about Black Earth Rising, including the Netflix release date, plot, cast and trailer.
Black Earth Rising is a British Political-Drama series written and directed by Hugo Blick. The series is another co-production between that of the BBC and Netflix. In the United Kingdom, Black Earth Rising has already aired on BBC 2. Overall the series is centered around the prosecution of international war criminals.
---
What is the plot of Black Earth Rising?
As a child, Kate Ashby was a survivor and refugee of the Rwandan Genocide. Adopted by a renowned international lawyer Eve Ashby, Kate is raised in London and grows up to become a Legal Investigator. Working in the same chamber as her mother and another renowned lawyer Michael Ennis, Kate's relationship with her mother is pushed to the very edge. Eve has taken on the prosecution of a controversial militia leader at the International Criminal Court. The accused man, who once fought to stop the genocide in the Democratic Republic of Congo, now stands accused of committing crimes against humanity.
---
Who is in the cast of Black Earth Rising?
The core cast for Black Earth Rising are the following:
| Role | Actor/Actress | Where Have I Seen/Heard Them Before? |
| --- | --- | --- |
| Michael Enis | John Goodman | The Big Lebowski, Argo, The Big Lebowski |
| Kate Ashby | Michaela Coel | Star Wars: The Last Jedi, Black Mirror, Been So Long |
| Alice Menezero | Noma Dumezweni | Dirty Pretty Things, Mary Poppins Returns, Doctor Who |
| David Runihara | Lucian Msamati | The International, Game of Thrones, Luther |
| Patrice Ganimana | Tyrone Huggins | Run Fatboy Run, Rome, The Amazing Mrs Pritchard |
| Eunice Clayton | Tamara Tunie | Flight, The Devil's Advocate, Law & Order: Special Victims Unit |
| Nkanza a Nkanga | Nicholas Beveney | Sahara, Mr. Nobody, Funland |
| Frank Munezero | Treva Etienne | Black Hawk Down, Pirates of the Caribbean, The Mummy |
---
What stills do we have of Black Earth Rising?
---
What are the current ratings for the Black Earth Rising?
Critics have responded incredibly well to the first season of Black Earth Rising to hold a noteworthy rating of 92% on Rotten Tomatoes. As for its IMDb rating, the series has been rated significantly lower with a rating of 6.5 out of 10. Obviously, critics and public opinion are entirely subjective so make sure to form your own opinion by watching Black Earth Rising.
---
What did audiences in the UK think of Black Earth Rising?
BBC had a pretty solid year I thought, especially A Very English Scandal & Black Earth Rising. pic.twitter.com/O61gnshcsO

— Fleur Stewart (@fleurstewart) December 7, 2018
Just finished watching Black Earth Rising : powerful, moving & great performances #BBC #BLACKEARTHRISING

— Glen Oglaza (@glenoglaza1) November 15, 2018
So, this was powerful. Black Earth Rising. Go watch. #blackearthrising #bbc #TVseries pic.twitter.com/yHtvyhswnc

— Mister P (@miracletrophy) November 7, 2018
---
Is there a trailer for Black Earth Rising?
Yes! As is normality for Netflix, trailers are released on their YouTube channel with a month of release.
---
How many episodes are there of Black Earth Rising?
The first season of Black Earth Rising has 8 episodes in total. Each episode has a run time of around 60 Minutes.
---
When is the release date of Black Earth Rising?
Black Earth Rising comes to Netflix on the 25th of January! All 8 episodes will be available to stream.
Will you be watching Black Earth Rising? Let us know in the comments below!