Netflix's latest documentary series is firing all cylinders with new episodes releasing on Netflix every Wednesday. What you may have twigged is that most episodes of Explained are narrated by a special celebrity guest. Here's the definitive list of who is narrating each episode. 
Not every episode is narrated by a celebrity, episodes like "Tattoos" are instead narrated by the creator of that episode instead. We'll include their names in the list below too.
Season 1 of Explained
The Racial Wealth Gap – Samira Wiley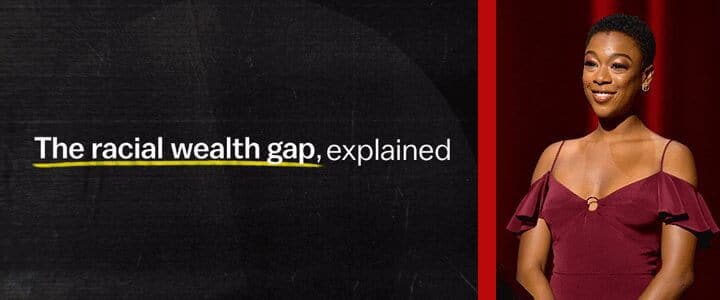 Article Continues Below...
The first debut episode of Explained focused on the racial wealth gap in America. The episode is narrated by Samira Wiley who is mostly now known for her role on Netflix's Orange is the New Black.
---
Designer DNA – Joss Fong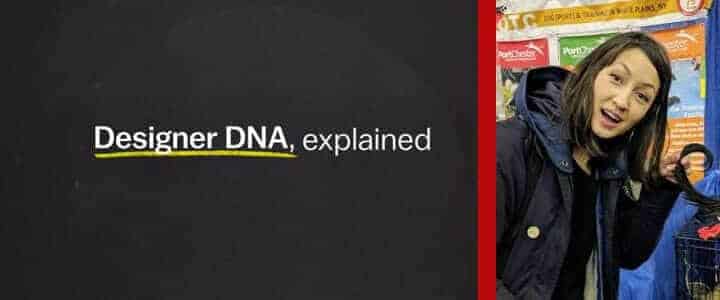 Joss Fong is Vox's resident science video contributor having appeared in countless Vox videos on Youtube. She appears most in the YouTube series Vox Observatory but her most popular video was "How Americans got stuck with endless drug ads" which has clocked over two million views.
---
Monogamy & Why Diets Fail – Maria Bello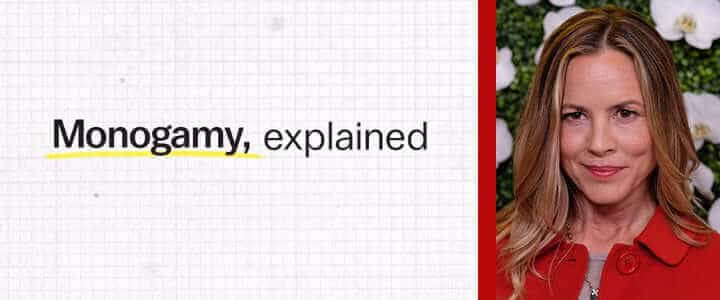 Maria Bello narrated the episode produced on Monogamy. She's mostly known for her role as Jack Sloane on NCIS but also is known for A History of Violence, Coyote Ugly, The Cooler and Lights Out. So far, Maria Bello is the only celebrity to have narrated two episodes.
---
eSports, The Stock Market & K-Pop – Estelle Caswell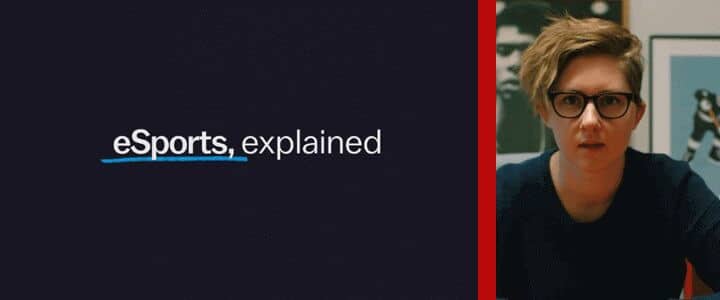 Estelle works at Vox but is mostly known for her music articles and video series called Ear Worm. She's the only person from Vox so far to have voiced over three episodes of Explained. Estelle narrated over The Stock Market and eSports but actually produced the K-Pop episode too.
You should absolutely check out the Earworm series if you enjoyed these episodes.
---
Cryptocurrency – Christian Slater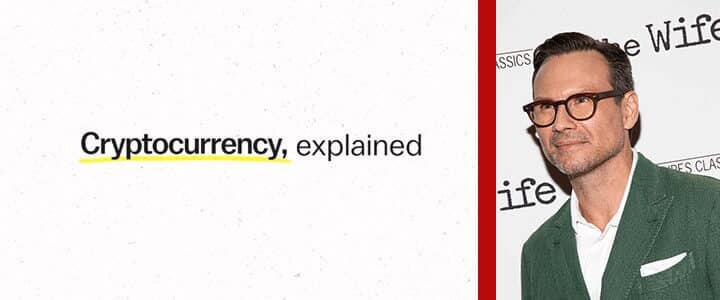 Another fantastic pickup here with Christian Slater narrating the episode all about the new digital currency craze around the world. Christian Slater was probably mostly chosen because of his featured role in USA Network's Mr. Robot. Christian is also known for his role in True Romance, Very Bad Things and The Lian Guard TV series.
---
Extraterrestrial Life – Levar Burton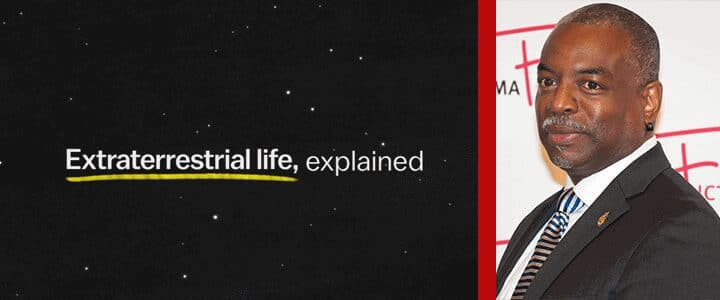 Whoever cast Levar Burton for this episode needs a raise ASAP. Levar is mostly known for his role in several Star Trek series including First Contact, Generations, Insurrection. He's since had cameos in The Big Bang Theory and Community but is now working on an upcoming TV series called Weird City.
---
! Explained – Nick Kroll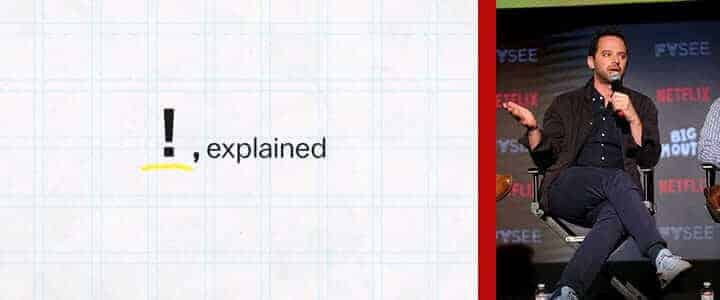 Nick Kroll who's mostly known for his comedy and his recent animated show on Netflix, Big Mouth provided the voice for this episode on the exclamation point. It looks at the rise and fall of the punctuation and also looks at literature and how it's used on the internet at large.
---
Cricket Explained – Aasif Mandvi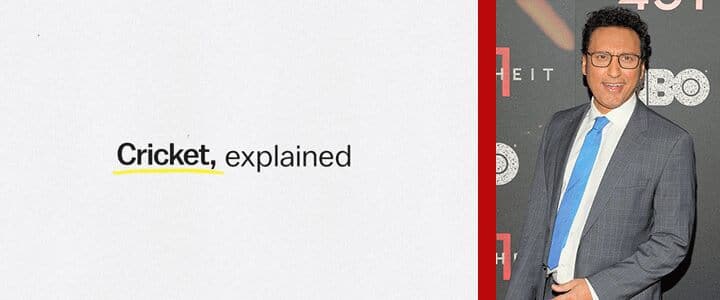 Going into this episode you'd be forgiven to expect to be bored but it provides a fascinating insight into the game of cricket without getting too technical. Most of the hard work is done by Aasif Mandvi who narrates.  Aasif is mostly known for his role in Million Dollar Arm but also appears as Uncle Monty in Netflix's A Series of Unfortunate Events.
---
Weed Explained – Kevin Smith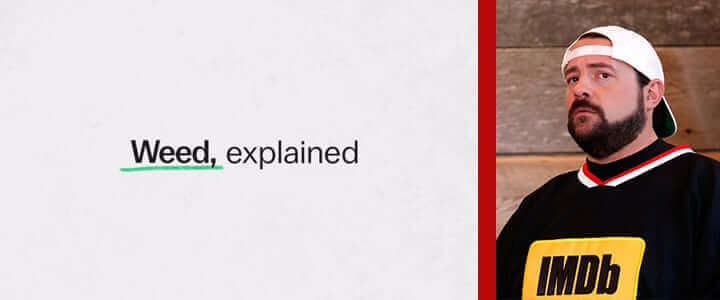 Was there anyone better to present the episode on weed than Kevin Smith? Well, Snoop Dogg maybe but Kevin Smith is a close second. Mostly known for his movies produced in the 90's Kevin but is mostly known for his work on the show Clerks.
---
Tattoos Explained – Coleman Lowndes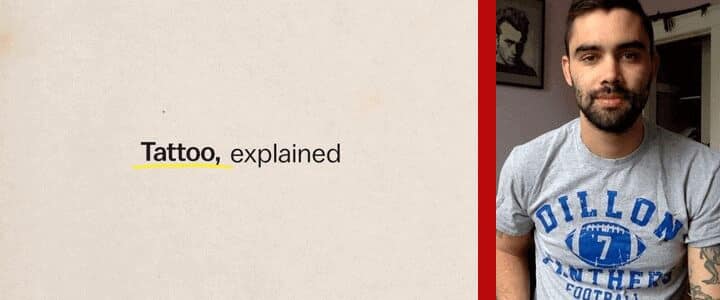 Coleman Lowndes produced the episode on tattoos as well as narrated it. Coleman works at Vox and can be found producing numerous videos for them on their website and Youtube channel.
---
Astrology Explained – Yara Shahidi
Yara Shahidi was the narrator for the episode all about the stars and Astrology. Yara is mostly known for her role on ABC's Black-ish as Zoey Johnson. Before that, she appeared in movies such as Salt, Alex Cross, and Butter.
---
Can We Liver Forever, Explained – Kristen Bell
Kristen Bell with her distinct voice narrated over the episode where Vox explored if we could live forever. Kristen Bell is known for a wide range of different titles. Most recently, she starred in the Netflix movie Like Father. She's also starring in the popular series The Good Place and is also known for her voice work on Disney's Frozen and starring in Veronica Mars.
---
The Female Orgasm, Explained – Rachel Bloom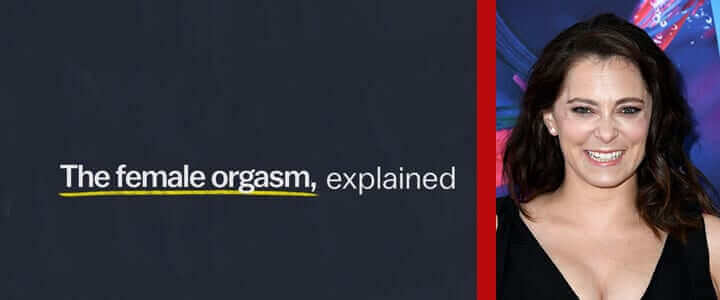 Rachel Bloom narrated the episode wherein they discuss the female orgasm. Rachel Bloom is mostly known for her role on The CW drama 'My Crazy Ex-Girlfriend' which is coming to a close this year. She's also known for that controversial song on Bill Nye's Netflix show.
---
Political Correctness, Explained – Jerry Springer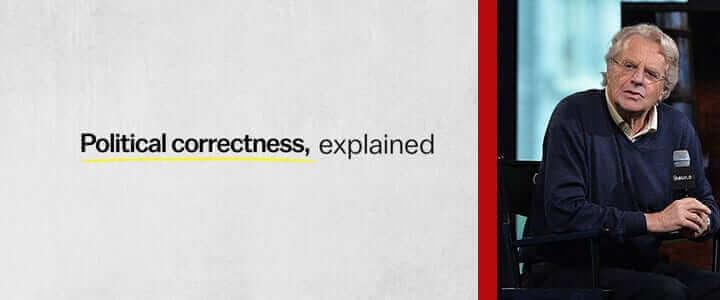 In one of the first episodes to properly cover President Trump, this episode tackles political correctness. In an interesting casting choice, Vox chose Jerry Springer, the famous reality show host covers the hot topic.
---
Why Woman Are Paid Less, Explained – Rachel McAdams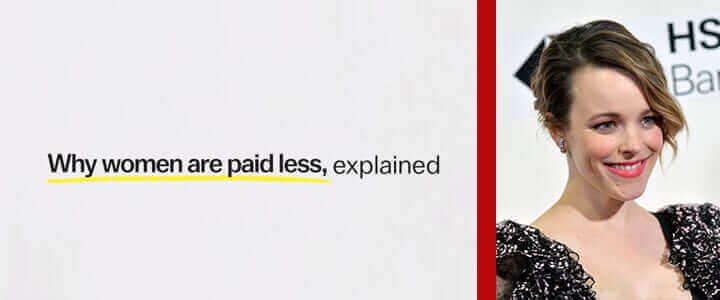 This episode which aired on September 5th, 2018 was all about the gender pay gap and how it's a complicated issue. Rachel McAdams was the voice narrating the episode which also featured Hillary Clinton. Rachel is known for her roles in multiple movies including the recently released Doctor Strange, Mean Girls, The Notebook, About Time and The Vow.
---
The World's Water Crisis, Explained – Kyle MacLachlan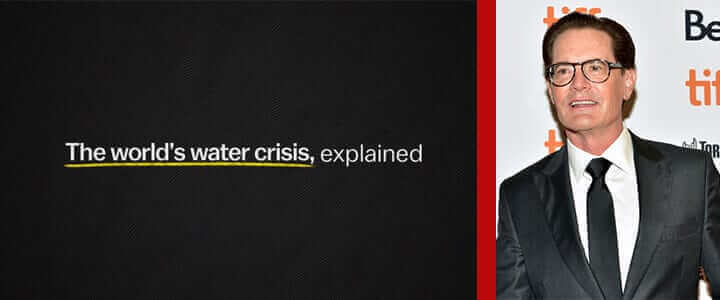 We're not quite sure why Vox chose Kyle MacLachlan to narrate possibly the most depressing episode of the season so far. Kyle is mostly known for his role on Twin Peaks, not streaming on Netflix, sorry! More recently, however, Kyle has appeared in Agents of SHIELD and Portlandia, both of which are streaming on Netflix.
---
Music, Explained – Carly Rae Jepsen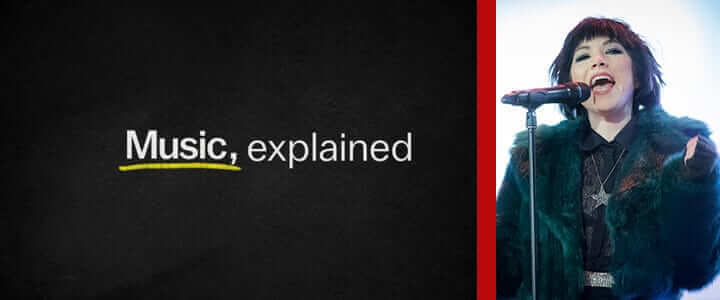 In this episode of Vox's Explained, it takes a look at what seperates sound from music and also takes a look into earworms. Speaking of, Carly Rae Jepsen narrates who has created one of the most prolific earworms in recent years. Hey, I just met you and this is crazy, here's my number so call me maybe. No apologies will be made for getting that song in your head again.
---
The Mind, Explained
Emma Stone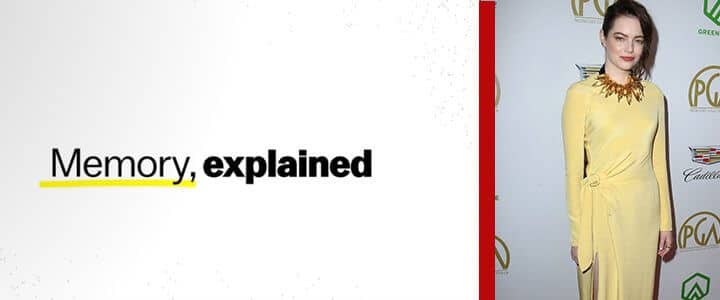 Emma Stone narrated multiple episodes of the special spin-off series that released in September 2019.
The series covered everything to do with the human mind and the best connection we could find is the fact she appeared in Maniac on Netflix which is all about the mind.
---
Season 2 of Explained
Cults, Explained – Lakeith Stanfield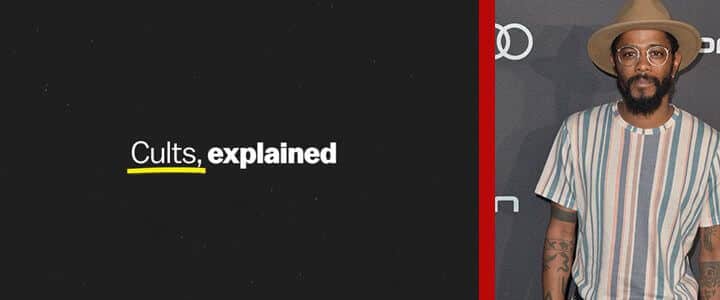 The first episode of season 2 kicked off with Lakeith Stanfield narrating the episode on Cults. His main connection to the topic area seems to be his involvement in the movie, Get Out.
Lakeith Stanfield is also known for his roles in the FX comedy, Atlanta as well as having roles in Straight Outta Compton, Snowden and Selma.
---
We'll update this list every single week with the latest episode and who's narrating it.