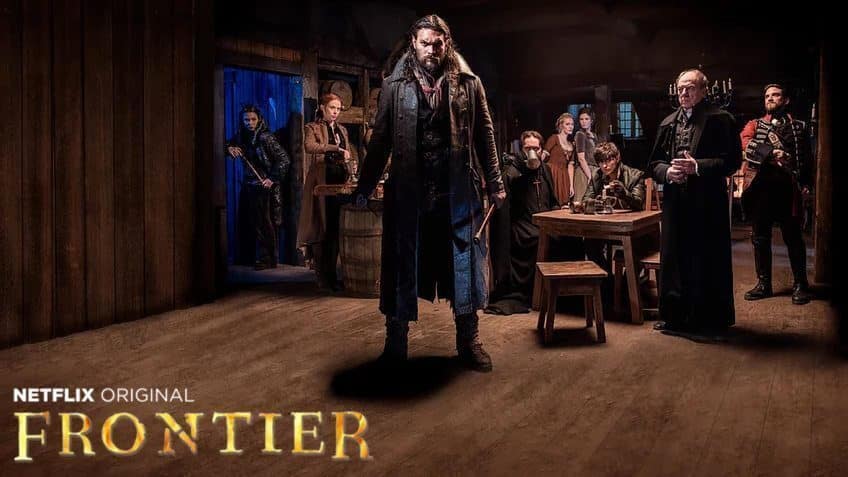 Frontier is one of the latest shows to be picked up by Netflix for international distribution from a Canadian TV network. Although the series aired in 2016, it was released in full on Netflix in regions such as the United States and the United Kingdom on January 20, 2017. We're going to take a look at whether Netflix will retain its exclusivity for season 2, whether the show has already been renewed and when we can expect it to air and release on Netflix. 
If you've not found the time or reason to jump into the show just yet, let's give you a quick overview of why you should take the plunge. The show is set in 18th-century North America during the height of the fur trade. A simple comparison is a recently release film starring Leonardo DiCaprio, The Revenant. The series follows both the trappers and entrepreneurs all reliant on this brutal fur trade business.
The first season consisted of six episodes and aired first on Discovery Channel in Canada.
Frontier Season 2 Renewal Status
Official Renewal Status: Renewed for Season 2!
Believe it or not, the series was renewed before the show even first aired in Canada. As Variety first confirmed, Netflix picked up both the international rights plus helping Discovery Channel Canada to help produce the second season.
It's not clear how much involvement will have in the second season other than distribution, but if it's like some other Netflix Originals, it may be the case that we get more episodes and bigger production values.
When will season 2 of Frontier be on Netflix?
Given the fact we had the renewal confirmed before the first season even was released, you can expect the show to follow a strict yearly schedule. For the first season, the first episode aired on November 6th and wrapped up in mid-December 2016. You can expect it to follow the same schedule. It's not clear whether or not Netflix will be getting episodes a day after like we do with Between, but if that were the case, we'd have seen that with the first season.
That means your best bet for a second season on Netflix is January 2018.

Will Season 1 of Frontier be on Netflix in Canada?
For those in Canada who missed the initial airing and would love to watch it on Netflix, you may have a while to wait. If it follows the same trends we've seen with shows following the same pattern, it won't be until early November 2017, at the earliest, until we get season 1 of the show available there. The reason is that it'll serve much better as a promotion for the second season and increase viewing numbers for the air date.
Are you looking forward to the second season of Frontier? What did you think of season 1 and what are you expecting from season 2?