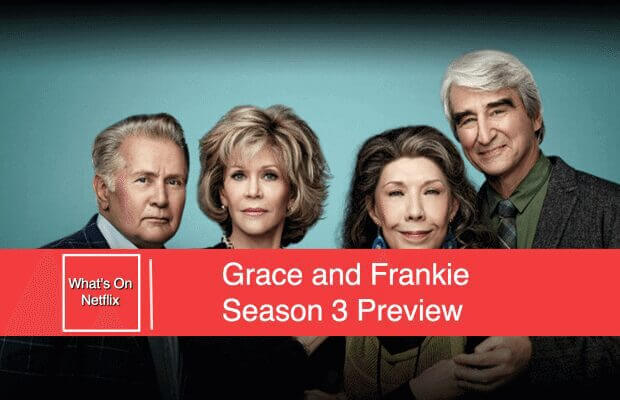 Netflix's critically-acclaimed series Grace and Frankie has been quite a success. An instant hit, Jane Fonda and Lily Tomlin star as two women who have had a strained relationship with each other at best. Grace is an uptight perfectionist. Frankie a freewheeling hippie artist. Their attorney husbands have been law partners for over 20 years. Then one night over dinner the men drop the bomb that they have also been romantically involved and are in love. Grace and Frankie are now bonded by circumstance and do their best to cope with the situation and each other. While the show is about older women and friendship, it appeals to a wide audience. The comedy also folds in loss and heartbreak and sex and aging.
What's Next
Acting icons Lilly Tomlin and Oscar-winner Jane Fonda have been close friends and co-stars for many years. Both passionate about their series, they have been hard at work on the show but are already thinking about making more. Filming on Season 3 began before Season 2 even hit Netflix. What's particularly interesting is the two would like to release more than one season a year. Despite dealing with 16 hour work days, they are eager to produce even more. The pair have gone so far as to lobby the president of Netflix about the idea.
Jane Fonda: "I wish that they could sparse them out more, so we didn't have to wait so long for the next season. I mean, I've talked to Ted Sarandos about it."

Lily Tomlin: "It could mean a lot more seasons for us."
What's In Store For Season 3?
Season 2 showed us the progression and deepening of their friendship, and ended with the notion that the two will start a business of their own. Creator Marta Kauffman (Friends) reveals one of the things that the show will start addressing is "the vulnerability of being a certain age." After Friends, Kauffman wanted a show that that delved deeper into personal issues, with meaningful story lines.
"Netflix gives you that opportunity to really walk the comedy/drama line," Kauffman says. "It plays right into what I was hoping to be able to do."
They'll be dealing with health and aging. With a comic twist, of course. While playing into some grandmotherly stereotypes (who hasn't had problems with their hearing or texting?), they are also defying their circumstances. They haven't been especially happy with how their family has been treating them. This may be their chance to get a bit of revenge.
We saw Frankie's lubricant business tank last season. This year they will make vibrators that will be easier for older women plagued by arthritis to use. Surprisingly, it was conventional Grace's idea to start the business.
When Will It Air?
While the date has yet to be announced, Season 1 was added to Netflix on May 8 and Season 2 on May 6. Following this pattern, the release date for Season 3 should be on Friday, May 5, 2017.
With a fantastic cast including Martin Sheen, Sam Waterston, and June Diane Raphael, I can't wait to see what the next season brings!
Seasons 1 and 2 of Grace and Frankie are streaming now on Netflix.