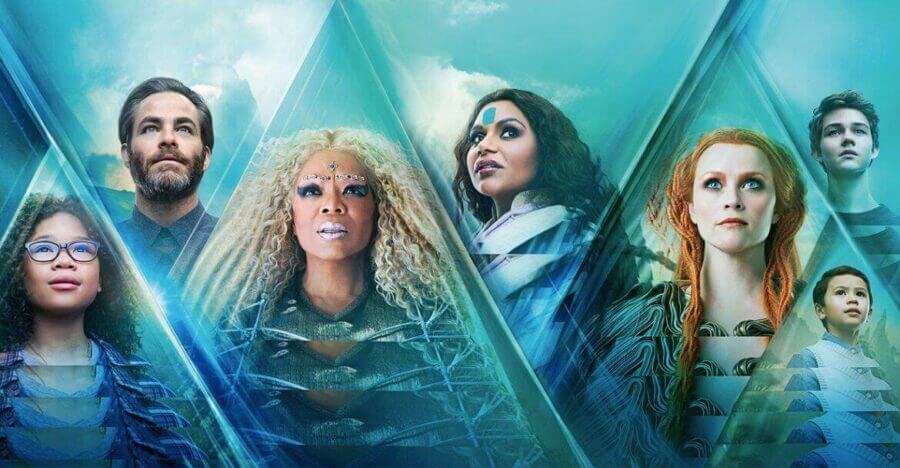 Disney's latest release, A Wrinkle in Time will be heading to Netflix thanks to the Disney agreement and will likely be here by the end of the year. Here's what we know about the movie, when it'll release on Netflix and whether or not you should wait or go to see in the cinemas.
The high budget Disney movie released on March 9th in cinemas and has so far seen disappointing results in terms of revenue and mixed results from the critics. Unless there's a particular star that draws you to the movie, we'd recommend waiting for this one to land on Netflix.
The movie is a mix of Interstellar and Tomorrowland as it tries to turn the 1962 novel of the same name into a family-friendly sci-fi adventure that deals with some pretty complex themes. The cast includes Oprah Winfrey, Mindy Kaling, Chris Pine, Zach Galifianakis, Michael Pena, Levi Miller and Storm Reid.
Article Continues Below...
When will A Wrinkle of Time be on Netflix US?
Given A Wrinkle in Time released between 2016 and 2019, it's automatically included in the Disney agreement with Netflix.
It's taken most Disney movies around 6-8 months to arrive on Netflix which means we'll be seeing A Wrinkle in Time arrive on Netflix in September 2018 at the earliest.
What about other Netflix regions?
Netflix Canada is the only other Netflix region we can say with authority that it'll be streaming. Canada can expect to see it arrive around the same time as the United States. Netflix UK does get Disney movies but typically a few years after they first release.
As you may know, Netflix is losing the Disney contract meaning that once the title has been on the service for a year and a half it'll then leave. You can keep up to date with all the Disney titles departing here.
A Wrinkle in Time is expected to be the fifth Disney movie to release on Netflix this year with Cars 3, Pirates of the Caribbean or Coco already on Netflix or planning to be before A Wrinkle in Time.
Are you going to be heading to the cinema to watch A Wrinkle in Time or wait for it to land on Netflix in the fall? Let us know in the comments.