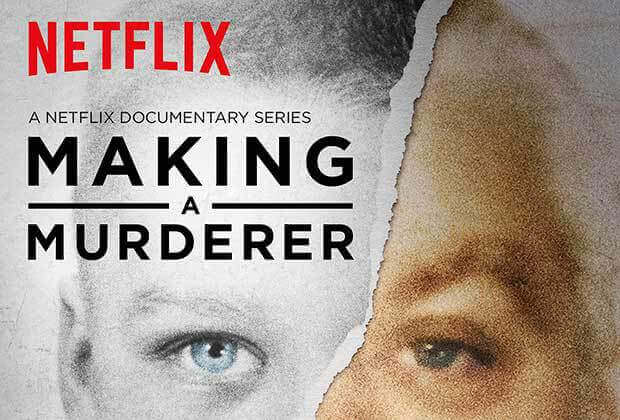 Documentaries on Netflix have been one of the defining elements of the Netflix Original lineup with award winning documentaries such as The Square being the crown jewels but where has this success come from? Given that Netflix doesn't have to meet viewing figure targets like most networks do it leaves the door wide open for documentaries which may divide opinion and may not necessarily reach out to a big audience.
Premiering on Netflix from December 18th 2015, Making A Murderer will be Netflix second serialised documentary series tackling the one man's experience with the American criminal justice system. The first serialised doc on Netflix was Chef's Table so this is definitely a change of tone.
The series is divided into 10 parts following the life of convicted criminal Steven Avery who was eventually exonerated of his crimes and what happened next changed the justice system forever leading to reforms and changes of legislation.
Lisa Nishimura who is the VP of original documentary programming at Netflix said the story felt 'it has to be fictional,'. For those who live in NYC you're able to watch a preview of the first two episodes at the DOC NYC film festival in a few days.