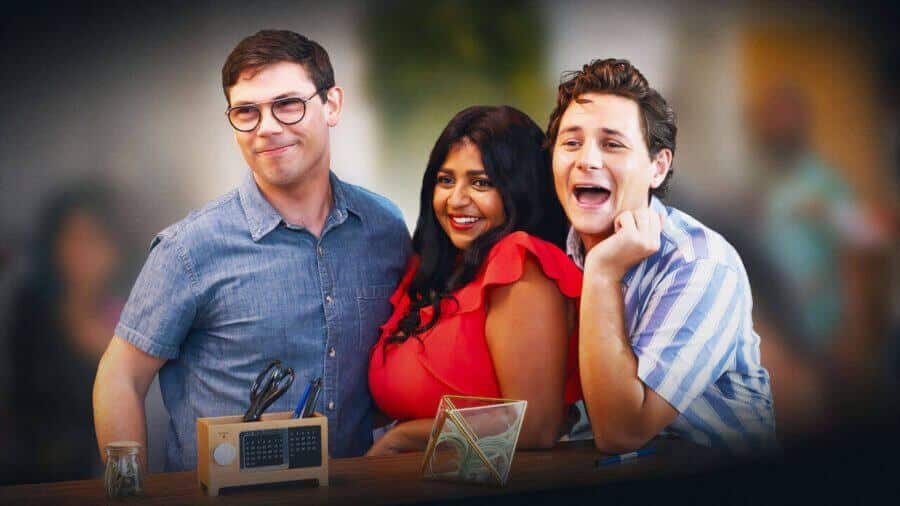 With only 8 episodes to its name and exceptionally small episode run-times, Special is one of the easiest Originals to binge. So it's no wonder why so many subscribers have smashed their way through the Original comedy series! With such a small morsel to eat, fans were left hungry for more, but will Netflix be cooking up another season of Special? Let's find out.
Special is a Netflix Original comedy series created by and loosely based on the life experiences of Ryan O'Connell. The events in the series are based around the book Ryan O'Connell published in I'm Special: And Other Lies We Tell Ourselves. Ryan O'Connell also stars as the series lead star Ryan Hayes. O'Connell's contribution to his series also has him serve as executive producer of the series alongside Jim Parsons who's better known as Sheldon Cooper in The Big Bang Theory.
---
Special Season 2 Netflix Renewal Status
Official Netflix Renewal Status: Pending (Last Updated 04/30/2019)
In typical Netflix fashion, we aren't expecting to see news on renewal until of least a month has passed. Special has impressed many subscribers with its representation of LGBT and jam-packing so much laughs into its small run time. Considering how cheap production of a series like this takes to produce it's a no brainer for Netflix to renew.
April was also a fantastic month for LGBT representation with such shows as Special, BONDiNG, and She-Ra and the Princesses of Power. If Netflix were not to renew all three shows there could be a major outcry online. Representation of the LGBT community aside all three shows also deserve renewal simply for being great.
---
What was the subscriber reaction to Special?
Netflix has done an excellent job with shows representing the LGBT community and Special is continuing that trend.
Everyone NEEDS to watch #Special on Netflix! I just ADORED it! Perfect (and IMPORTANT) representation, an educational story and wonderfully human characters! In eight episodes, it tackles SO many issues whilst putting a gay disabled guy at the forefront. It's revolutionary!! 💕 pic.twitter.com/cGcsHKn4Gg

— Emily 🦋 (@EmilyBashforth) April 23, 2019
New hero/sexgod, Ryan O'Connell. Writer, star, and creator of Netflix' new series, Special. A fictionalised version of his life as a gay disabled man, it's both heart-warming and heart-breaking at times. I just sat here and binged the lot.@ryanoconn #SpecialNetflix pic.twitter.com/Rt3UvZvYAy

— Paul Gibbs (@gibbspaulus) April 26, 2019
"Go have sex with him. My answer to everything is go have sex with him"
"Oh, I can't do that."
"Why not?"
"Because.. I'm super into dying alone."

Alright #SpecialNetflix, I've already binged one show tonight, but you're gonna make it two.

— DracoLala…🐇? (@purplepopoto) April 28, 2019
Not only has Special been very well received by subscribers bu the series Special also earned a fresh rating on Rotten Tomatoes at 93%.
---
Special Season 2 Release Date
If Special is renewed by Netflix for another season, we could expect to see the series return sometime this year! With only 8 episodes per season alongside the run times being only 12-17 minutes, production is far shorter than traditional shows.
The first season was only ordered on the 5th of February 2019 and had arrived by April 12th! If each season takes only two months to produce then there could even be more seasons release in 2019 thereafter!
Alternatively, if the demand is high enough the show could be restructured. If Netflix were to order it, the run time of episodes could increase and so could the number of episodes in the subsequent season. But if Netflix is happy and so are subscribers with the current structure of the show then don't fix what isn't broken!
Potential Release Date: Sometime in 2019
---
Would you like to see another season of Special? Let us know in the comments below!