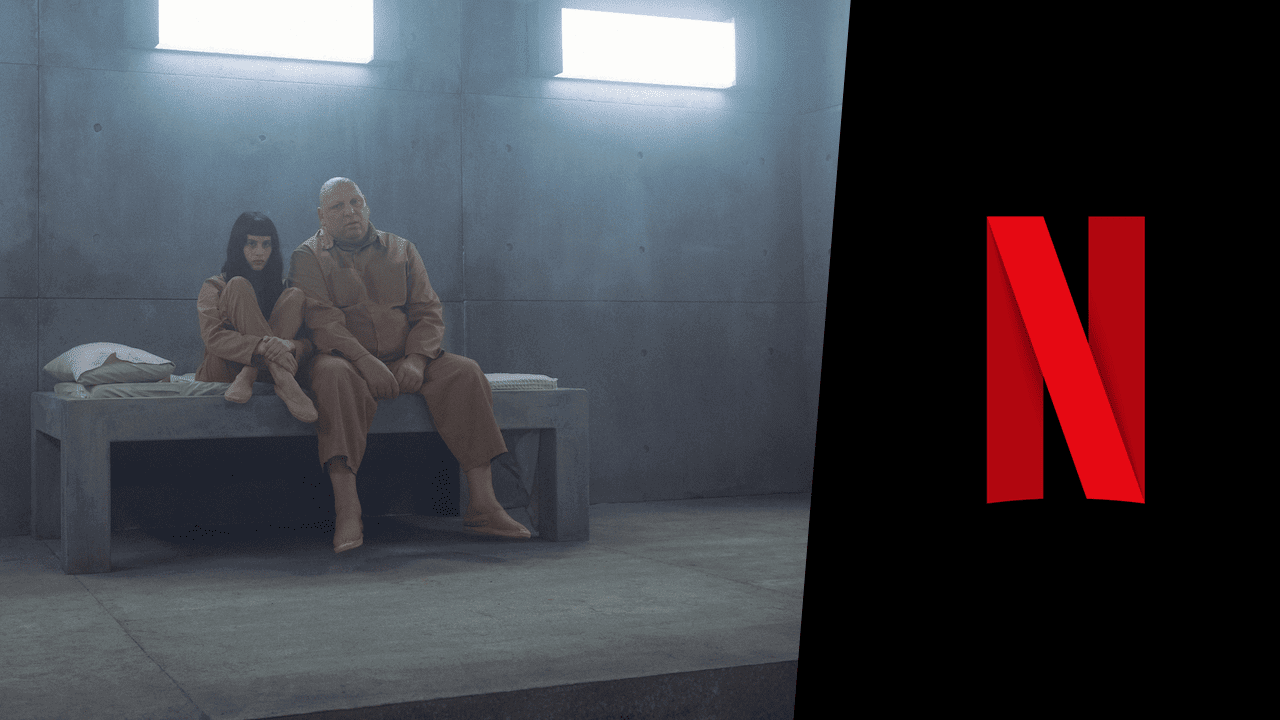 The most successful Spanish film to date, The Platform, is getting a sequel on Netflix. Filming is currently ongoing for The Platform 2, which we expect to be released sometime in 2024. We'll be reporting on everything you need to know about The Platform 2, including, the plot, production updates, cast news, trailers, and the Netflix release date.
The Platform 2 is an upcoming Spanish Netflix Original sci-fi horror movie written, directed, and produced by Galder Gaztelu-Urrutia. The feature is produced by Basque Films, with Carlos Juárez and Raquel Perea returning as producers from The Platform.
What is the production status of The Platform 2?
Official Production Status: Filming (Last Updated: 16/05/2023)
Article Continues Below...
Filming is currently ongoing for The Platform 2, which reportedly began on May 11th. An end date hasn't been revealed, but we expect filming to go on for the next several weeks or a few months.
The story is far from over…

Here's your first look at our sequel to The Platform, the most popular Spanish film in Netflix history, once again directed by Galder Gaztelu-Urrutia. pic.twitter.com/onEdPxCxHD

— Netflix (@netflix) May 11, 2023
---
What is the plot of The Platform 2?
We currently have no details on the plot of The Platform 2. However, we expect that the story will follow a similar structure to that of the first movie;
A vertical prison with one cell per level. Two people per cell. Only one food platform and two minutes per day to feed. An endless nightmare trapped in The Hole.
We expect that the story may go down the direction of trying to break the structure of The Hole, and rebelling against those running it.
---
Who are the cast members of The Platform 2?
So far, only two cast members have been confirmed for The Platform 2, with none of the cast of the first film returning to reprise their roles.
Milena Smit and Hovik Keuchkerian have been cast in currently unnamed roles.
The Platform 2 will be the first Netflix movie for actress Milena Smit, and her second Netflix project overall after previously starring in the Spanish series The Girl in the Mirror which is also known as Alma in Spain.
Money Heist fans should recognize Hovik Keuchkerian as Bogota, a member of the crew who carried out the robbery of the Bank of Spain. He also starred in the 2016 live-action adaptation of Assassin's Creed.
---
When is The Platform 2 Netflix release date?
At the time of writing, there is no official release date for The Platform 2. With filming currently ongoing, we would be lucky to see the film on Netflix before the end of 2023.
A more realistic release date would be early 2024. For now, we await official confirmation from Netflix.
---
Are you looking forward to watching The Platform 2 on Netflix? Let us know in the comments below!