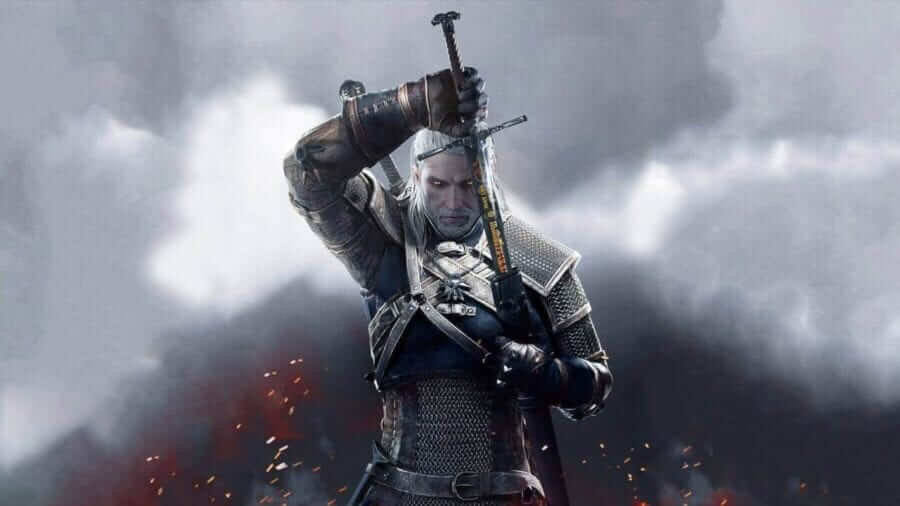 Back in May of 2017 Netflix officially announced the popular book series The Witcher, written by Andrzej Sapkowski will be produced into a TV drama series. Since then, Netflix has been quite conservative with the information they have released, but recently some details have been revealed. Below we will be covering everything we currently know about the series, including a possible Release Date. 
The franchise started off as a series of Novels with the first being titled 'The Last Wish'. A further 7 books would be released in total, consisting of Spin-offs, standalone novels, and of course the main Witcher Saga. Over the years the series has been adapted into many different mediums; Including a 2001 Polish film, a 2002 Polish TV series and of course the best selling video games. We imagine most of you will probably be more familiar with The Witcher though the highly successful games franchise produced by CD Projekt Red.
The medieval fantasy follows Geralt of Rivia, a witcher who at a very young age was given extensive training and physical mutations in order to acquire supernatural abilities, including heightened smell, hearing, and reactions. Witchers are tasked with taking on contracts, often involving killing deadly beasts that hunt and prey on normal humans that inhabit the Continent. Other fantasy races that are featured in the franchise include Elves, Dwarves, werewolves, vampires and many more interesting creatures that mostly derive from Slavic lore.
Andrzej Sapkowski will act as creative consultant on the show, along with Lauren Schmidt Hissrich who has been confirmed to be the showrunner of the series following her contribution to both DareDevil and The Defenders. After the recent Netflix event that took place in Rome, Lauren tweeted:
Happy Friday! So much information coming out of the @netflix event in Rome. I'm told by my friends and colleagues that the level of excitement and anticipation for #Witcher was crazy! Let's sort through it…

— Lauren S. Hissrich (@LHissrich) 20 April 2018
In the same Twitter conversation, Lauren also confirmed that the series will take place over eight episodes and will be "tight, action-packed and rich in character and story." Regarding any possible release date, Hissrich added that the show will "maybe" debut in 2020 and that the first draft of the pilot episode has been written, but the next 7 installments have yet to be put down on paper (Although some additional writers are about to be brought in). We're still not sure whether the series will follow the events of the books, let alone which ones.
With the casting process still in its infancy, we can estimate that mid-2020 won't be far off the release date, but keep in mind "quality comes before speed". Of course, we will keep our ears out for any additional information that's released by either Lauren or Netflix, and update this article.
Are you looking forward to this Netflix Original? Do you think it will compete with such shows as Game of Thrones? Let us know in the comments below.