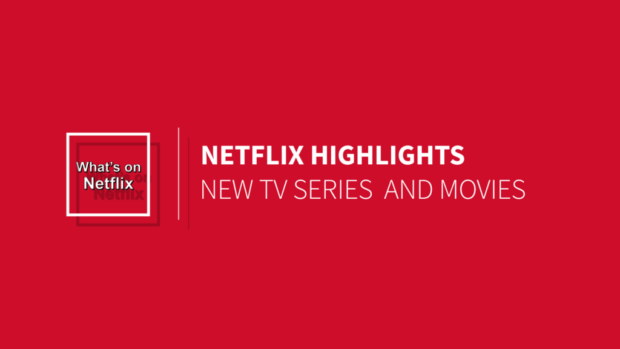 New week, new titles. It's the weekend before Thanksgiving. Inhale and take this moment in because it's all crazytime from here. Sink into the couch and take advantage by binge, binge, bingeing.
Take Me To The River
This masterful debut from Matt Sobel is the story of a California teen teen trying to remain above the turmoil bubbling just under the surface at his Nebraskan family reunion. But a strange encounter with his young cousin places him at the center of a long buried dark family secret. We are left guessing just what happened between the two, and so begins a slow build up of tension and dread. You're left to wonder over and over again 'just what exactly is going on here?' all the while knowing something disturbing is slowly unfolding. It ventures into extremely unsettling territory, but the phenomenal ensemble cast rises to the challenge.
---
Roman Empire: Reign of Blood Season 1 
Netflix Original
This six-part miniseries is part documentary, part drama. Narrated by Sean Bean (Game of Thrones) it is the story of the Roman Emperor Commodus, the handsome son of Rome's greatest philosopher king. He was also the man who brought down an entire empire. This isn't your usual narrative. It combines talking heads with glossy drama. There's academia, but also violence and nudity. It's a very interesting take on the docudrama.
https://youtu.be/TDHgU6ixzwk
---
Tales By Light
A collaborative effort between Canon and National Geographic, this Australian documentary series promises to show viewers the world through the eyes of a select group of storytellers. Season one follows five photographers – Art Wolfe, Darren Jew, Richard I'Anson, Peter Eastway, and Krystle Wright – on their journey as visual storytellers in some of the world's most "extreme and fascinating environments." It is stunning and gorgeous and a much needed break your brain needs.
---
Sour Grapes
At first glance you may think a film about wine would be a boring affair. But this entertaining, and often times amusing, documentary tells the strange story of Rudy Kurniawan, a young man from Indonesia who in the early 2000s appeared in wine circles and began investing vast sums of money in rare bottles. What follows is an embarrassing scandal that rocked the world of highest-end wine collectors. It's a bit of a caper, complete with a cast of privileged dupes you aren't likely to feel much sympathy for. The truth really is stranger than fiction.
https://youtu.be/FptMIqilXOE
---
The 100 Season 3
Loosely based on a 2013 book of the same name, this post-apocalyptic series follows a group of teens sent to return to Earth after a devastating nuclear apocalypse. The only known survivors lived on 12 space stations in Earth's orbit prior to the event. The stations banded together to form a single massive station named "The Ark." After the Ark's life-support systems are found to be critically failing, 100 juvenile prisoners are sent to the surface in a last ditch attempt to determine whether Earth is habitable again. The 100 was renewed for a fourth season set to premiere in February 2017 so now is the perfect time to catch up!
---
Colin Quinn: The New York Story
Colin Quinn really shines in his one-man shows and his latest project is no exception. Directed by fellow New Yorker Jerry Seinfeld, Quinn takes a look at his hometown's history. He goes back to the roots of New York and traces the individual contributions made to its uniquely abrasive character by the various ethnic groups that settled there. It's sort of like taking one of those bus tours headed by a loud, cranky ambassador. It's worth the trip.
---
Have a wonderful weekend, everyone! Happy streaming!