What's New on Netflix - Page 2
Displaying:
Showing new Netflix US releases between: 05/12/2022 and 05/05/2022
New Releases on Netflix for May 12th
2 TV series added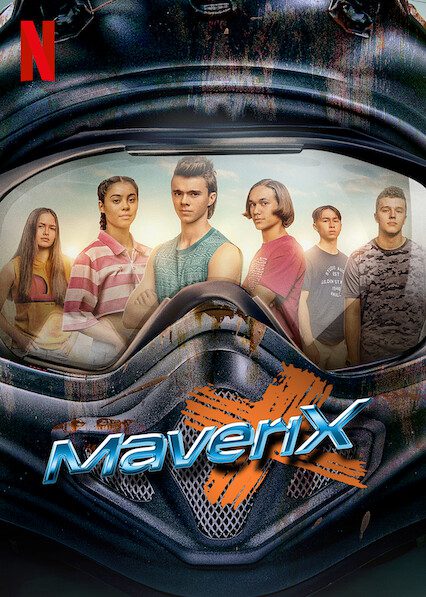 Maverix (Season 1)
Motocross teens go for big air as they try to beat their rivals, bring out the best in each other and win it all in this high-speed series.
Genre:
Family, Sport
Cast:
Darcy Tadich, Tatiana Goode, Tjiirdm McGuire, Sebastian Tang, Charlotte Maggi, Sam Winspear-Schillings
Writer:
Rachel Clements, Isaac Elliott, Sam Meikle
Runtime:
24 mins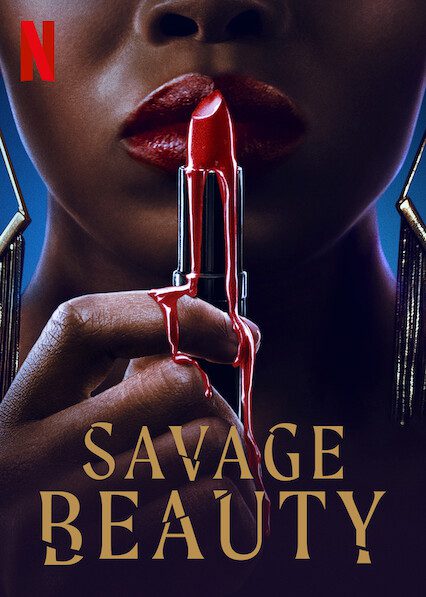 Savage Beauty (Season 1)
Seeking revenge for her tragic past, a mysterious woman embeds herself in a powerful family who possess a global beauty empire -- and dark secrets.
Genre:
Social, Drama
Cast:
Rosemary Zimu, Dumisani Mbebe, Nthati Moshesh, Angela Sithole, Jesse Suntele, Nambitha Ben-Mazwi
Runtime:
55 mins
---
New Releases on Netflix for May 11th
2 TV series added and 5 movies added.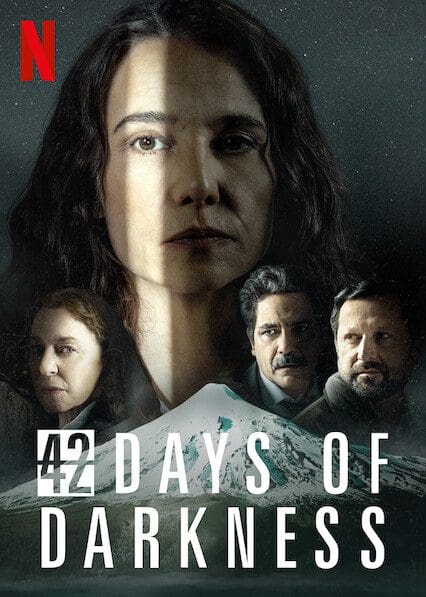 42 Days of Darkness (Season 1)
In a town in Chile, a woman leads a frantic search to find her missing sister amid a media storm and the police investigation. Inspired by a true case.
Genre:
Crime, Drama, Mystery
Director:
Gaspar Antillo, Claudia Huaiquimilla
Cast:
Claudia Di Girólamo, Pablo Macaya, Daniel Alcaíno, Aline Küppenheim, Julia Lübbert, Montserrat Lira
Runtime:
47 mins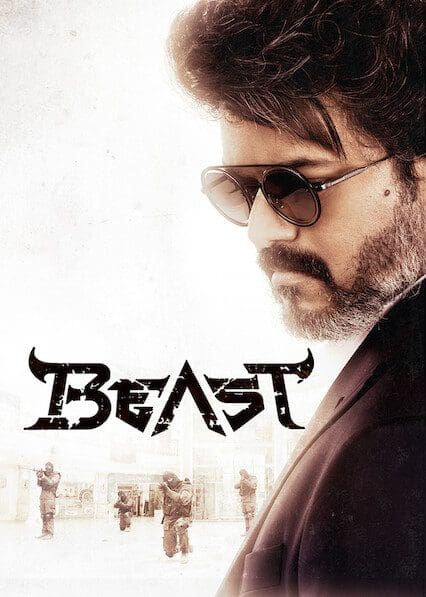 Beast (2022)
A jaded former intelligence agent is pulled back into action when an attack at a mall creates a tense hostage situation.
Genre:
Action, Comedy, Crime
Director:
Nelson Dilipkumar
Cast:
Thalapathy Vijay, Shiva Aravind, Sujatha Babu, Vijay, Pooja Hegde
Writer:
Nelson Dilipkumar
Runtime:
155 min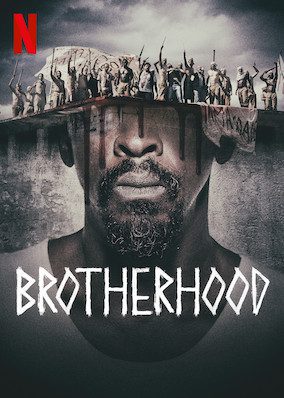 Brotherhood (Season 2)
An honest lawyer reaches a moral crossroads after the cops force her to inform on her incarcerated brother, the leader of a rising criminal faction.
Genre:
Crime, Drama, Thriller
Cast:
Naruna Costa, Seu Jorge, Hermila Guedes, Lee Taylor, Danilo Grangheia, Emílio de Mello
Writer:
Pedro Morelli
Runtime:
50 min
Awards:
1 win & 2 nominations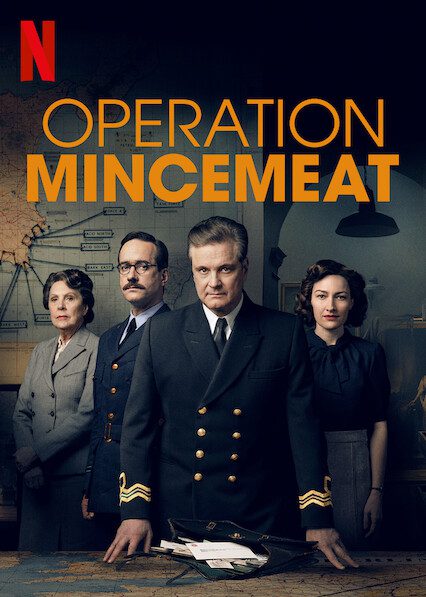 Operation Mincemeat (2021)
Two British intelligence officers hatch an outlandish scheme to trick the Nazis and alter the course of World War II. Based on a true story of deception.
Genre:
Drama, War
Director:
John Madden
Cast:
Colin Firth, Matthew Macfadyen, Kelly Macdonald
Writer:
Michelle Ashford, Ben Macintyre
Runtime:
128 min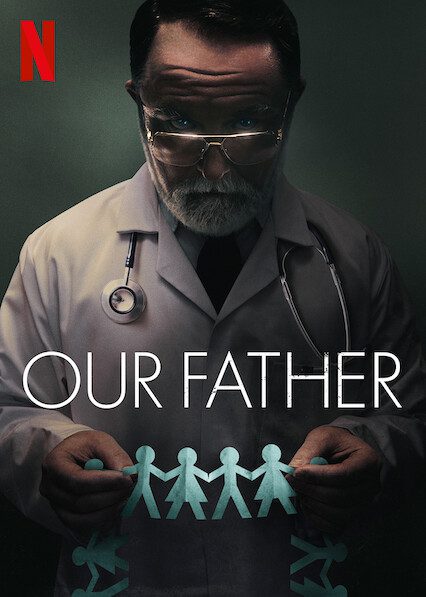 Our Father (2022)
After a woman's at-home DNA test reveals multiple half-siblings, she discovers a shocking scheme involving donor sperm and a popular fertility doctor.
Genre:
Drama
Director:
Lucie Jourdan
Runtime:
97 mins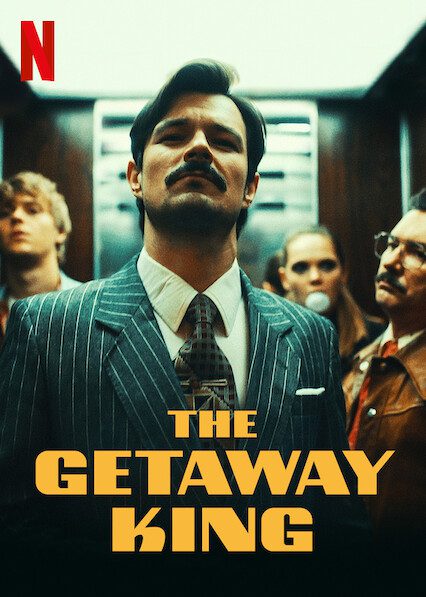 The Getaway King (2021)
A folk-hero bandit known for his many prison breaks considers a fresh life path when he gets a new girlfriend. Based on the life of Zdzis?aw Najmrodzki.
Genre:
Action, Comedy, Crime
Director:
Mateusz Rakowicz
Cast:
Dawid Ogrodnik, Robert Wieckiewicz, Rafal Zawierucha
Writer:
Lukasz M. Maciejewski, Mateusz Rakowicz
Runtime:
100 min
Awards:
1 win & 6 nominations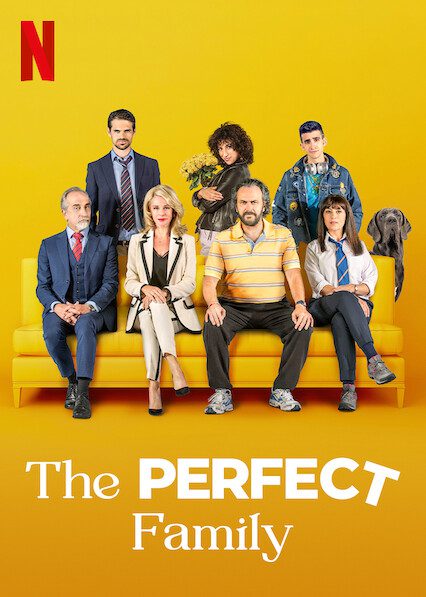 The Perfect Family (2021)
At first, Lucía is taken aback by her son's girlfriend's eclectic family, but little does she know the impact they'll have on her prim and proper life.
Genre:
Comedy
Director:
Arantxa Echevarría
Cast:
Belén Rueda, Jose Coronado, Gonzalo de Castro
Writer:
Olatz Arroyo
Runtime:
110 min
Awards:
1 win
---
New Releases on Netflix for May 10th
2 TV series added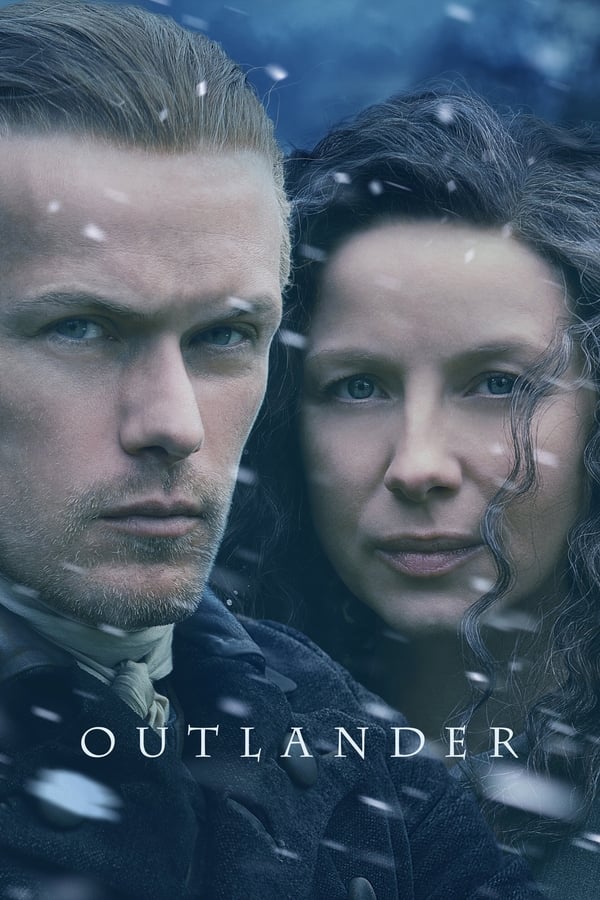 Outlander (Season 5)
This epic tale adapted from Diana Gabaldon's popular series of fantasy-romance novels focuses on the drama of two time-crossed lovers.
Genre:
Drama, Fantasy, Romance
Cast:
Caitriona Balfe, Sam Heughan, Tobias Menzies, Gary Lewis, Graham McTavish, Lotte Verbeek
Writer:
Ronald D. Moore
Runtime:
64 min
Awards:
Nominated for 4 Primetime Emmys. 33 wins & 70 nominations total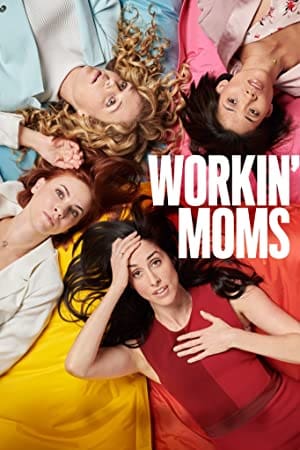 Workin' Moms (Season 6)
Maternity leave is over and it's time for these four moms to return to work while navigating kids, bosses, love and life in modern-day Toronto.
Genre:
Comedy, Drama
Cast:
Catherine Reitman, Dani Kind, Philip Sternberg
Writer:
Catherine Reitman
Runtime:
30 min
Awards:
7 wins & 50 nominations
---
New Releases on Netflix for May 9th
1 movie added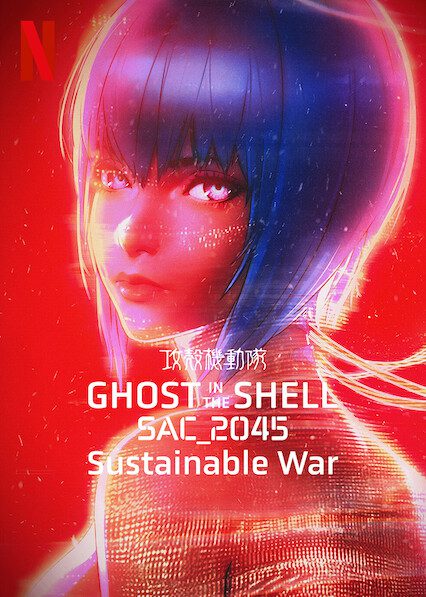 Ghost in the Shell: SAC_2045 Sustainable War (2021)
In the year 2045, Motoko Kusanagi and Section 9 return to fight a dangerous new threat in this feature-length recut of the first season of "SAC_2045."
Genre:
Animation, Sci-Fi
Director:
Michihito Fujii
Cast:
Osamu Saka, Atsuko Tanaka, Kôichi Yamadera
Writer:
Shirow Masamune
Runtime:
119 min
---
New Releases on Netflix for May 8th
1 movie added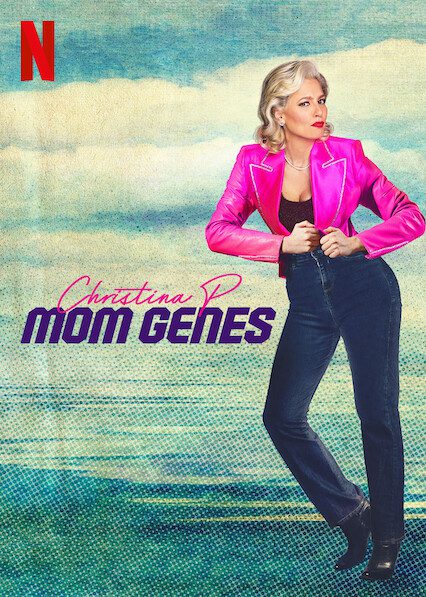 Christina P: Mom Genes (2022)
Comedian Christina P examines the joys and drags of parenting, partnering and more through a no-nonsense Gen-X lens in this special.
Genre:
Comedy, Stand-up
Director:
Ryan Polito
Cast:
Christina Pazsitzky
Runtime:
62 mins
---
New Releases on Netflix for May 7th
There were no new titles added to Netflix for this day.
---
New Releases on Netflix for May 6th
2 TV series added and 9 movies added.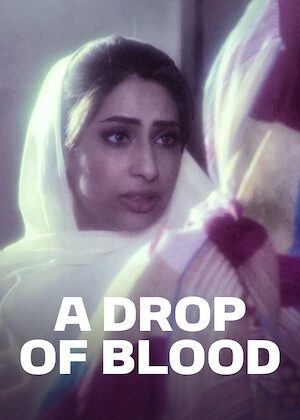 A Drop of Blood (2015)
Feeling neglected after her father takes a new wife, a young girl soon realizes that her new stepmom is far more dangerous than she thought.
Genre:
Short, Drama
Director:
Bekim Guri
Cast:
Fitore Broqi, May-Linda Kosumovic, Ilire Vinca Celaj
Writer:
Bekim Guri
Runtime:
60 mins
Awards:
2 wins & 4 nominations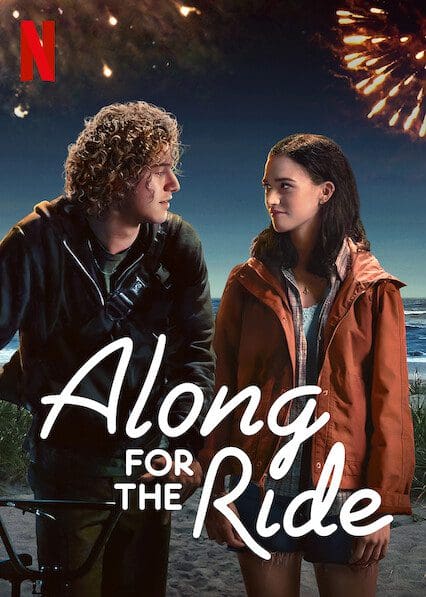 Along for the Ride (2022)
The summer before college, studious Auden meets mysterious Eli, and -- on nightly quests -- he helps her experience the carefree teen life she was missing.
Genre:
Drama, Romance
Director:
Sofia Alvarez
Cast:
Emma Pasarow, Andie MacDowell, Dermot Mulroney
Writer:
Sofia Alvarez, Sarah Dessen
Runtime:
106 min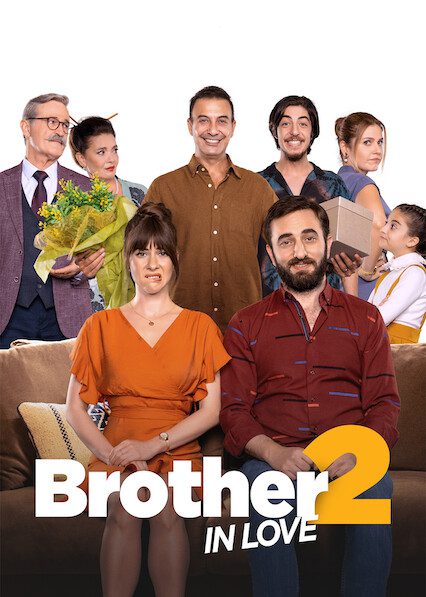 Brother in Love 2 (2021)
On the eve of his wedding, a young man must deal with the trouble caused by an unexpected guest -- his bride's former brother-in-law.
Genre:
Comedy
Director:
Onur Bilgetay
Cast:
Cem Gelino?lu, Melis Babada?, Hakan Y?lmaz, Müfit Kayacan, Lale Ba?ar, Selen Domaç
Runtime:
118 mins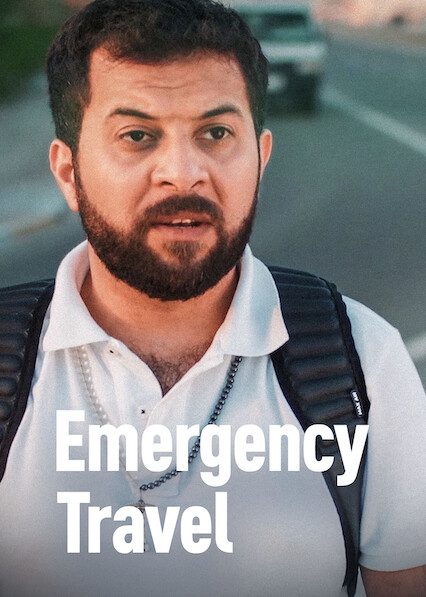 Emergency Travel (2019)
Fares spent his whole life thinking his father was dead, but when his aunt reveals the truth, he heads to the UAE in search of answers.
Genre:
Comedy
Director:
Nasser Al Tamimi
Cast:
Issa Arab, Badria Tolba, Habib Ghuloom, Fay Al Sharqawi
Runtime:
120 mins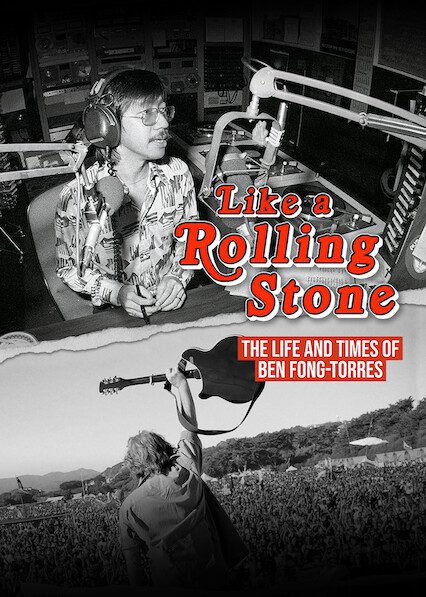 Like a Rolling Stone: The Life & Times of Ben Fong-Torres (2021)
The life of rock journalist Ben Fong-Torres takes center stage in this documentary on how the legendary Rolling Stone writer and editor defined an era.
Genre:
Documentary
Director:
Suzanne Kai
Cast:
Steve Martin, Cameron Crowe, Elton John
Writer:
Suzanne Kai
Runtime:
102 min
Awards:
1 win & 3 nominations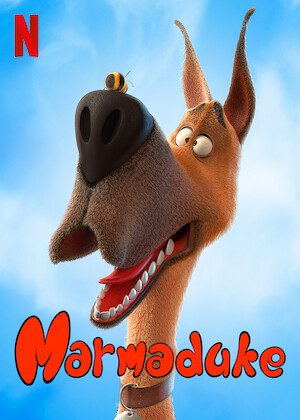 Marmaduke (2022)
Messy and mischievous Marmaduke has a big heart but can't stay out of trouble! Does he have what it takes to shine in the swanky dog show world?
Genre:
Animation, Adventure, Comedy
Director:
Mark A.Z. Dippé, Youngki Lee, Phil Nibbelink
Cast:
Pete Davidson, J.K. Simmons, David Koechner, Mary Hart, Julie Nathanson, Terri Douglas
Writer:
Byron Kavanagh
Runtime:
88 min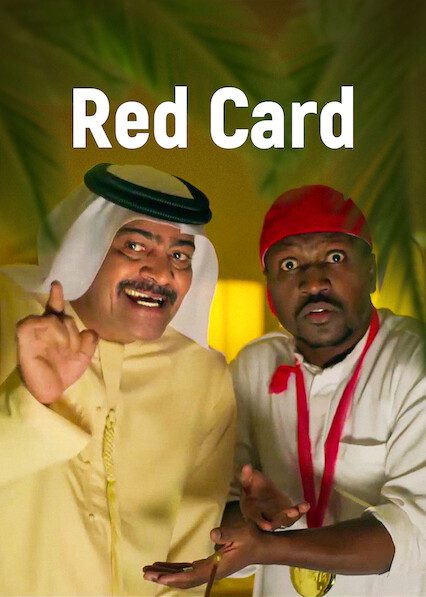 Red Card (2017)
Two brothers who are avid football fans collide when their support for rival teams plunges their families into comical turmoil.
Genre:
Sports, Comedy
Director:
Nasser Al Tamimi
Cast:
Bilal Abdullah, Moustafa El Kaabi, Amal Mohammed, Ahmed Fayrouz, Badriya Ahmad, Ahmed Al Sultan
Runtime:
61 min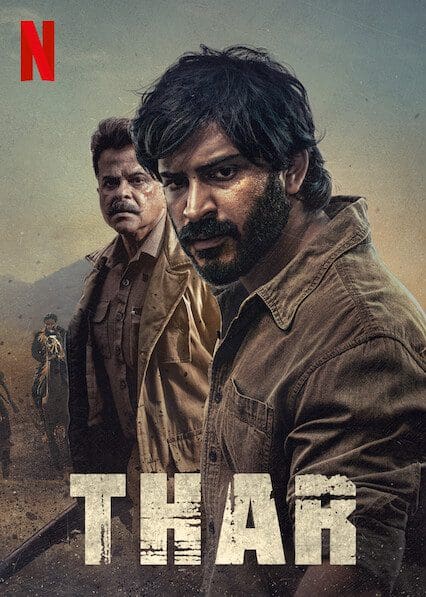 Thar (2022)
A veteran cop sees the chance to prove himself when murder and a stranger's grisly torture plot shake the walls of a sleepy desert town.
Genre:
Crime, Thriller, Western
Director:
Raj Singh Chaudhary
Cast:
Anil Kapoor, Harshvarrdhan Kapoor, Fatima Sana Shaikh, Satish Kaushik, Jitendra Joshi, Sanjay Bishnoi
Writer:
Raj Singh Chaudhary, Anurag Kashyap
Runtime:
108 min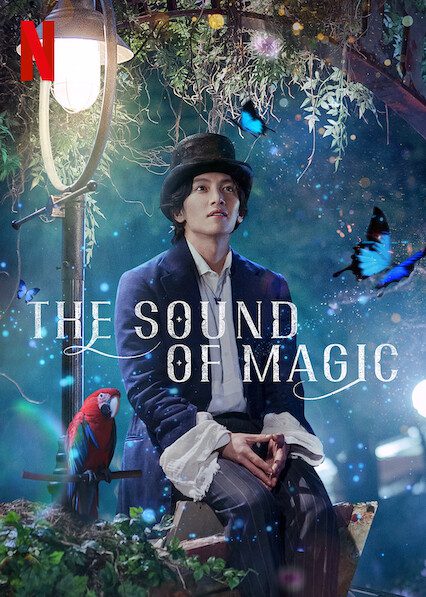 The Sound of Magic (Season 1)
A magician living in an abandoned theme park makes troubles disappear, and hope reappear, for a disenchanted teen enduring harsh realities.
Genre:
Drama, Fantasy, Music
Cast:
Ji Chang-Wook, Lisa Yamada, Hwang In-Yeop
Runtime:
69 mins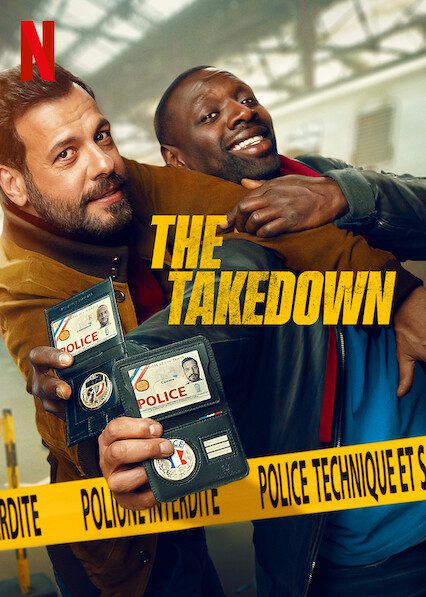 The Takedown (2022)
Forced to reteam after a decade, two mismatched cops investigate a murder in a divided French town, where a wider conspiracy looms.
Genre:
Comedy, Action
Director:
Louis Leterrier
Cast:
Omar Sy, Laurent Lafitte, Izïa Higelin, Dimitri Storoge, Stéphane Pezerat, Jo Prestia
Runtime:
121 mins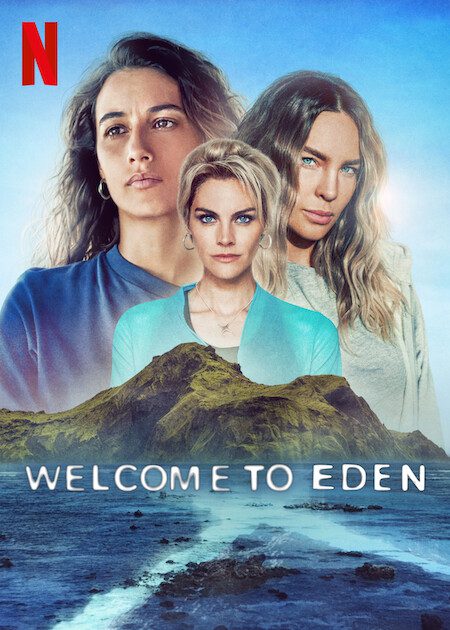 Welcome to Eden (Season 1)
A group of young adults attend a party on a remote island, but the tempting paradise they find waiting for them holds dangerous secrets and entrapments.
Genre:
Action, Thriller
Cast:
Amaia Aberasturi, Tomy Aguilera, Diego Garisa, Berta Castañé, Albert Baró, Lola Rodríguez
Writer:
Joaquín Górriz, Guillermo López Sánchez
Runtime:
42 mins
---