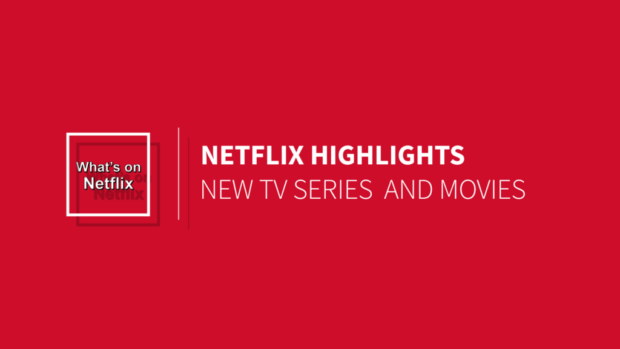 New week, new titles. The weekend is here and it's time to party! And by "party" I mean, of course, curl up with a blanket and Netflix. First, let's talk about Chelsea. This week she returned to that format that really works for her: the dinner party. Her conversation with Hilary Swank, Connie Britton, and Ava DuVernay is great. And Friday's episode (October 21st) is pretty darn funny. Isla Fisher is adorable and I can't wait to see Keeping Up With The Joneses. Now on to what you should be adding to your list.
---
Black Mirror Season 3 Part 1
Netflix Original
Originally airing on British based Channel 4, this season Black Mirror made the jump to American Netflix. Some fans wondered if the show would survive the transition intact. Worry no more. This third installment has held up just fine. The technology-focused sci-fi series is a different story each episode. Sort of a Twilight Zone for the technology age. They are a little creepy, very well crafted, and certainly worth your time.
---
Joe Rogan: Triggered 
Netflix Original
Joe Rogan has been doing a lot the past few years. UFC commentator and host of the wildly popular podcast "The Joe Rogan Experience," it's almost easy to forget his roots as a stand-up comedian. In this return to the stage he hilariously touches on topics from marijuana laced gummy bears to sexism. He does use naughty language, so if that's not your thing maybe move along to something else. It's a good pick for a laugh-out-loud kind of night…but say goodbye to your 'safe space' and political correctness.
---
Glitch
Originally premiering on Australian television in July 2015, Glitch is soon to be a Netflix Original. They will co-produce the second season and be the show's exclusive streaming home. A sort of Stranger Things meets The Walking Dead, it details life in the small Australian town of Yoorana. Everything was all fine and normal there, until the night some of the residents climbed out of their graves and back into the community. If you're looking for something to hold you over till Stranger Things returns, this is a good one.
---
The American Dream Project
I don't think it's reaching to say we could all use a little good in our lives right about now. Something, ANYTHING that isn't a total downer. Look no further for your warm and fuzzies. Two men decide they want to determine if the American Dream is, indeed, alive and well. With $250 they set off across America, relying on the kindness of strangers by using social media to plot their course and find places to sleep, exchanging work for their food and lodgings. During the course of the trip they meet a diverse group of Americans who really are inspirational. This docuseries is like a shot of goodness into your day. The episodes are super short, just what you need to take the edge off. It really is stirring to see people connecting. Sometimes you just need a little boost of optimism and to be reminded of the good.
Have a wonderful weekend and happy streaming!