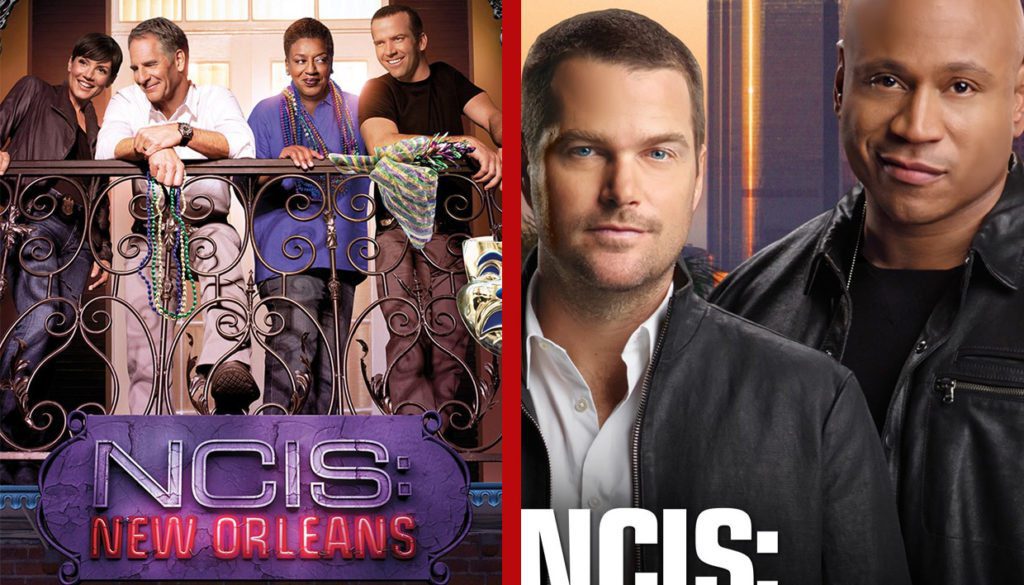 CBS has created many hits throughout the years, but their biggest and longest running NCIS has spawned multiple shows of the back of its original series, but the two most known are NCIS: New Orleans and NCIS: Los Angeles. While the original series can be found on Netflix and gets new seasons released yearly, we're yet to see the two spinoffs be added so we're going to take a look as to why and figure out whether we'll ever get both of the shows available to us on Netflix.
Let's kick off with the show that is on Netflix, the original and long-running NCIS series. With Season 13 scheduled to arrive in August 2016 and season 14 for August 2017 on Netflix, it looks to remain a staple in Netflix's growing crime drama section. Running since 2003, the show has now reached over 300 episodes following the fictional team of the Naval Criminal Investigative Service.
So let's look at the spinoffs individually, as you've probably figured out by now, neither are streaming on Netflix so let's take a look at them to see whether they will.
Article Continues Below...
NCIS: Los Angeles on Netflix
Heading into its eighth season in 2016, Los Angeles has been the most successful spinoff of NCIS so far. It even manages to beat viewing figures for the original NCIS some weeks which is incredible. Set in Los Angeles, the show takes a more military approach to its story than what the original does but is still grounded as a police detective show just in LA.
As of right now, other than on VoD format, you can only find the show exclusively available on CBS's streaming platform called CBS All Access. Unlike lots of other CBS shows that are available on Hulu, it's not even present there.
NCIS: New Orleans on Netflix
The newest of the spinoffs is NCIS: New Orleans which is scheduled to go into its third season in September 2016 is also not available on Netflix. New Orleans is more like the original NCIS but just set in New Orleans instead.
Like it's another spinoff, NCIS: New Orleans is only available on CBS's platform, CBS All Access.
What are the chances that both will ever come to Netflix? Relatively small we think. We believe that NCIS being on Netflix is purely to act as an incentive for people to get deeply engaged with the shows and then possibly source out the other shows which at the moment, you can only do by throwing some money at CBS.
Both of the series are both on the Netflix DVD rental service which offers the new seasons fairly soon after they finish airing.
We'll be sure to let you know if anything changes.