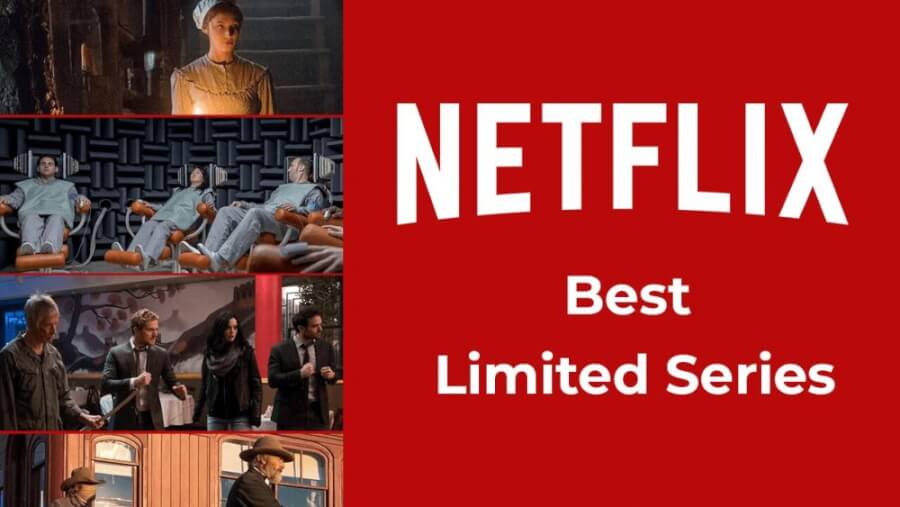 Netflix has a huge library of TV series in its Original lineup but some of the best series are limited series. Not every TV series is designed to last for multiple seasons or be told in the limited time that a movie allows. 
The limited series is not a new concept but has been allowed to flourish with the proliferation of streaming services. Traditionally, networks needed shows to last for seasons and seasons to be cost-effective. Not every story needs to be told over years however but can't be confined to a movie length either.
Here's a selection of the best Netflix Original limited series available on the service right now:
Article Continues Below...
---
Maniac
Genre: Comedy, Drama, Sci-fi
Netflix Release Date: September 21st, 2018

Maniac is one of the best looking series on Netflix featuring a whacky mind-bending story and some of Hollywood's top talent. Jonah Hill and Emma Stone star in this aesthetically pleasing series that explores mature tones and some Black Mirror-esque concepts.
Despite being a limited series, Manic requires multiple viewings to fully appreciate its complexity, excellent writing and superb performances from the shows two main stars.
---
The Defenders
Genre: Superhero
Netflix Release Date: August 17th, 2016

The Marvel Cinematic Universe is probably the biggest example of multiple characters from different franchises crossing over together and that same approach was applied to The Defenders. It bought together Marvel characters from The Defenders universe including Luke Cage, Daredevil, Jessica Jones and Iron Fist.
Although you could argue it's been one of the worst entries into the universe thus far you cannot deny its ambition and there were some visually spectacular scenes. The story despite having several years of set up, unfortunately, fell a little flat.
---
Godless
Genre: Western, Drama
Netflix Release Date: November 22nd, 2017

Ranking in many of 2017's best of lists around the web was Godless. The 7-episode Western had a rich narrative and shined thanks to its casting which included the likes of Jeff Daniels, Jack O'Connell, Michelle Dockery, Scott McNairy, and Tantoo Cardinal.
As well as its multiple nominations, the series also managed to pick up three Primetime Emmys. It's set back in the late 1800s and follows a gang leader on the hunt and finds himself in a mining town run by a woman.
---
Alias Grace
Genre: Drama, Period-Drama
Netflix Release Date: November 3rd, 2017

Nominated for a prime-time Emmy comes a biography period-drama that Netflix picked up after its original airing on CBC. Based on the Margaret Atwood book of the same name, the series focuses on a young girl who is undergoing treatment and trail after the brutal murders of her employer.
The series is excellently produced and features stunning dialogue (no surprise, given the source material) and is one of the best novel adaptations on Netflix right now.
---
When They See Us
Genre: Drama
Netflix Release Date: May 31st, 2019

Reviews for this limited series from Ana DuVernay should speak for themselves with it being referred to as an "emotional rollercoaster" and Slate calling it a must-see TV series that's "impassioned, worthy, and at times very moving. It is also regularly excruciating."
The four-episode series seeks to retell the story of the Central Park Five who were wrongly convicted of crimes. It seeks to document the 25-years that followed the incident that led to their eventual exoneration.
https://www.youtube.com/watch?v=u3F9n_smGWY
---
Gilmore Girls: A Year in the Life
Genre: Comedy
Netflix Release Date: November 25th, 2016

One of the earliest miniseries to come to Netflix was this special limited series of Gilmore Girls. The long-running comedy series had been long awaited for more episodes and Netflix was happy to oblige.
The series sees the return of the majority of the main cast and seeks to wrap up some of the existing story threads.
Four episodes in total were released with each one taking place in a different season of the year. Hopefully this series isn't the end to Gilmore Girls but for now, this limited series will serve us well.
https://www.youtube.com/watch?v=kGGNNSmGDpU
---
Five Came Back
Genre: Documentary
Netflix Release Date: March 31st, 2017

There's plenty of mini docuseries on Netflix but this one is slightly different because it's about World War 2 movies as opposed to the war itself.
The three part mini-series features new and old directors who look back at old archive footage from the frontlines of World War 2. It's got plenty of big star names involved with Meryl Streep narrating and the likes of Steven Spielberg and Guillermo del Toro being interviewed.