It's going to be one of the busiest weeks for new Netflix releases we can recall for quite some time. Here's the most complete look of what's coming to Netflix US between July 1st and July 7th. 
On July 1st, the PBS documentary lineup from NOVA will see a big shift as lots of older episodes are removed and replaced with newer ones. We've got some highlights of what's leaving and what's coming here.
Here are some more highlights of what we have to look forward to this week:
Stranger Things 3
Netflix Release Date: Thursday, July 4th

It's finally here. After months of waiting, we're finally heading back to the town of Hawkins for another outing. The third season is getting rave reviews which will continue the show's status at being the biggest and best Netflix Original.
Assuming you've got the day off for Independence Day this week, you'll have to cancel any plans as Stranger Things 3 demands your attention.
We've got more on Stranger Things 3 in our ongoing preview.
https://www.youtube.com/watch?v=XcnHOQ-cHa0
---
The Last Czars (Season 1)
Netflix Release Date: Wednesday, July 3rd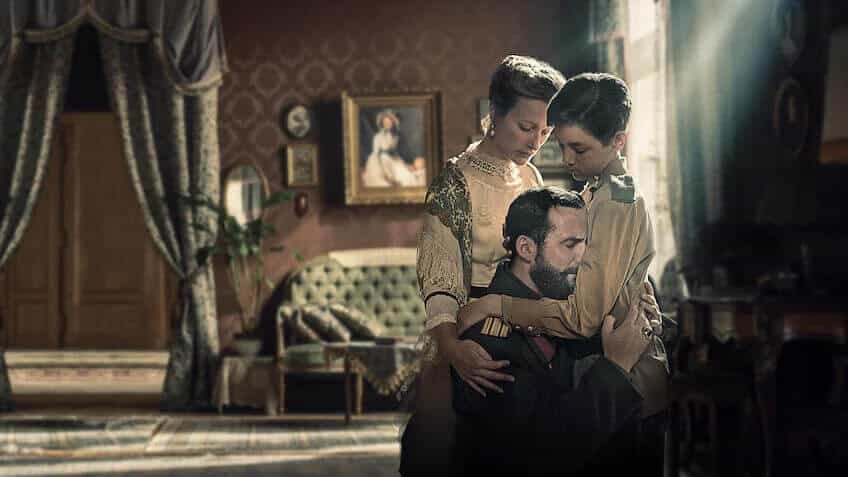 If you love Netflix's The Crown, then The Last Czars should be up your alley too. The historical drama/documentary blends different formats together to tell the story of the end of the Russian Czars.
https://www.youtube.com/watch?v=5wUmTjgxTKE
---
In The Dark (Season 1)
Netflix Release Date: Friday, July 5th
Looking to replace Crazy Ex-Girlfriend and Jane the Virgin at The CW is In The Dark. The series is one of the last new CW shows to come to Netflix exclusively and by metrics, it's a series well worth your time.
It's about a blind woman trying to find her friends killer.
Among the July 1st new titles include some re-additions such as Caddyshack 1 & 2, Charlie and the Chocolate Factory and both of the Steve Martin Pink Panther movies.
For a full look at what's coming to Netflix throughout July, go and take a look at our guide.
Coming to Netflix on July 1st
Alice Doesn't Live Here Anymore (1974)
Astro Boy (2009)
Caddyshack (1980)
Caddyshack 2 (1988)
Charlie and the Chocolate Factory (2005)
Cheech & Chong's Up in Smoke (1978)
Cloverfield (2008)
Disney's Race to Witch Mountain (2009)
Designated Survivor: 60 Days (Season 1) Netflix Original Korean Series
Flowering Heart (Season 1)
Frozen River (2008)
Haatchimals – Adventures in Hatchtopia (Season 1)
Inkheart (2008)
Katherin Ryan: Glitter Room (2019) Netflix Original Stand-up Special
Kill the Irishman (2011)
Lady in the Water (2006)
Little Monsters
Mean Dreams (2016)
Mean Streets (1973)
Molang (Season 1)
Nights in Rodanthe (2008)
NOVA: Bird Brain
NOVA: Bird Dream
NOVA: Black Hole Apocolypse
NOVA: Building Chernobyl's MegaTomb
NOVA: Chinese Chariot Revealed
NOVA: Day the Dinosaurs Died
NOVA: Death Dive to Saturn
NOVA: Decoding the Weather Machine
NOVA: Eclipse Over America
NOVA: Extreme Animal Weapons
NOVA: Killer Floods
NOVA: Killer Hurricanes
NOVA: Killer Volcanoes
NOVA: Poisoned Water
NOVA: Prediction by the Numbers
NOVA: Secrets of the Shining Knight
NOVA: Thai Cave Rescue
NOVA: The Impossible Flight
Paul Blart: Mall Cop (2009)
Philadelphia (1993)
Rabbids Invasion (Season 1)
Rain Man (1988)
Road House (1989)
Room on the Broom (2012)
Scream 3 (2000)
Shorts (2009)
Starsky & Hutch (2004)
Stone Age (Season 1)
Swiped (2018)
Swordfish (2001)
Taxi Driver (1976)
Titipo Titipo (Season 1)
The Accountant of Auschwitz (2018)
The American (2010)
The Brothers Grimm (2005)
The Book of Eli (2010)
The Hangover (2009)
The Pink Panther (2006)
The Pink Panther 2 (2009)
War Against Women (2013)
Zombie Dumb (Season 1)
Coming to Neflix on July 2nd
Bangkok Love Stories: Objects of Affection (Season 1)
Bangkok Love Stories: Plead (Season 1)
Good Witch (Season 4)
Coming to Netflix on July 3rd
The Last Czars (Season 1) Netflix Original Series
Yummy Mummies (Season 2) Netflix Original Australian Reality Series
Coming to Netflix on July 4th
Kakegurui (Season 2) Netflix Original Anime Series
Stranger Things (Season 3) Netflix Original Series
Coming to Netflix on July 5th
In the Dark (Season 1) The CW Release
Coming to Netflix on July 6th
The Iron Lady (2011)
Sicilian Ghost Story (2017)
Coming to Netflix on July 7th
Free Rein (Season 3) Netflix Original Kids Series