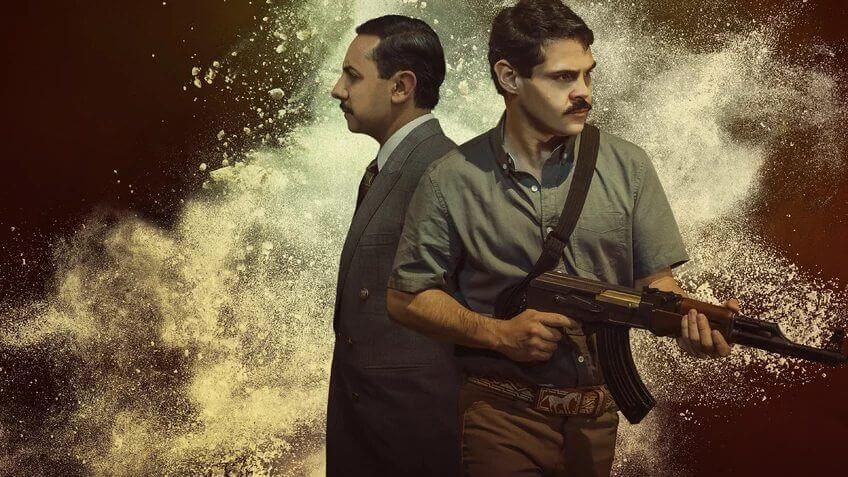 Netflix is releasing its third drug-related drama to sit alongside Narcos and upcoming Jason Batmen series OZARK. The series covers the notorious Mexican drug lord known as El Chapo. The first season is set to arrive on Netflix worldwide on June 16th, 2017 and better yet, season 2 has been confirmed!
El Chapo is a series that covers the beginning of Joaquin Guzman's reign on drugs and terror throughout the 1980's. It'll cover his role in the early days of the cartel and eventually rise to power and like all drug lords, inevitable fall.
The series, unlike Narcos, is spoken entirely in Spanish. It was picked up by Netflix from Univision who aired the seven episodes between April 23rd and May 21st.
Why wasn't this included in Narcos?
As season 3 of Narcos will be switching it up and moving away from Pablo Escobar onto the Cali Cartel, it's expected that Narcos will continue covering major drug lords. El Chapo is almost certainly on that list of people to cover. What's odd here is that Netflix has decided to pick up the story but in a different way. That's not to say that Narcos won't ever cover El Chapo though as the production companies are different and it'd be interesting to see the different takes.
Season 1 Release Date/Time
As of right now, the series will be available on June 16th, 2017 and will release at 12:01am Pacific Time in the US and will release relatively around the world at the same time.
When will Season 2 of El Chapo come to Netflix?
Season 2 has already been picked up and is already quite far into production. As of right now, September 2017 has been pegged for the first episode of season 2. If it follows the same trajectory as season 1 and has the same amount of episodes we're able to predict when season 2 will come. After 7 episodes, it's likely the series will wrap up in October/November 2017 which means we'll be getting season dropping around November/December 2017.
What to Watch While You Wait
In the meantime, most Netflix regions are also streaming the 2016 movie covering the same events. The movie is called Chapo: el escape del siglo and is an hour and a half long.
Also given we've now mentioned them a couple of times, you should definitely check out Narcos which currently covers Pablo Escobar as well as the many documentaries which also cover the Colombian drug lord. Secondly, keep an eye out for OZARK starring Jason Bateman which is coming in the next couple of weeks.