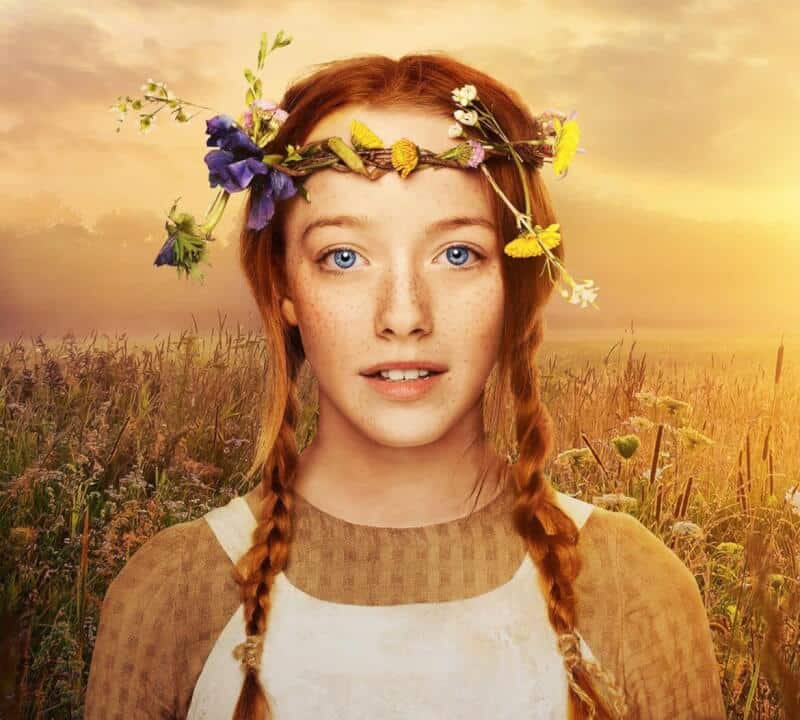 Anne with an E landed on Netflix on May 12th and is a partial Netflix Original in collaboration with Canadian network, CBC. We managed to have a chat with the two composers behind the show, Amin Bhatia and Ari Posner.
The two composers are industry veterans. Amin Bhatia has worked on such projects as TV series X Company, Flashpoint, and Get Ed. Ari Posner also worked on X Company and Flashpoint, and also has credits in Supernoobs as well as the Cartoon Network show Johnny Test.
Based on the book series Anne of Green Gables, the Netflix show was an instant hit with fans loving its authenticity, charming visuals and sound design. It dropped with 7 episodes with an extended first episode and stars Amybeth McNulty, Garaldine James, R.H. Thomson and Dalila Bela.
Article Continues Below...
Below, we get some of our burning questions answered as well as try to squeeze out any new details on the second season which has yet to be confirmed.
This series is very grim compared to the books. How do you think the two compare? Did the darker tone influence the score?
Yes, the darker tone influenced the musical choices for sure. The new version is darker than past ones but there are also many lighthearted moments where we were able to explore a more whimsical tone.
For us, it was more about seeing the rough cut and how it resonated as well as talking to the showrunner Moira Walley Beckett and producer Mirdanda DePencier about the kind of score they wanted. Right from day one the series truly inspired us.
How did the character's individual personalities affect the score?
The character's personalities definitely affect the score but so does the setting and time period. There's also the picture editing and other sonic elements like dialogue and sfx. Most of the time the question is "what does music need to do to finish the vision of the show?" In a series like Anne with an E, our approach is sometimes very minimal and reacting only to the stunning PEI visuals. Other times the music takes on a more prominent role providing tension, or energy to heighten the emotions of a scene.
Have you seen the 1985 version with Megan Follows? Did the change in tone between the two affect your music?
We had both seen the original series long ago so we were familiar with that sound. But Moira and Miranda wanted a very authentic Celtic feel as well as a dramatic 19th century sound. This new take on Anne was incredibly emotional and intimate, dealing with some very serious and timeless universal issues that aren't always explored on tv. When we found out we got the job, we didn't make a point of revisiting the old series because we were asked to depart on a very different musical journey, so that's what we did.
What were your main challenges on creating a score for a series like Anne with an E?
The short time frame was the biggest challenge. The episodes were being finished very quickly and there had been time lost from working with the previous composer. So we hit the ground running and had to very quickly learn the style and "vocabulary" for the music score which is Maritime/Celtic on one hand but classical and dramatic on the other.
How did working on Anne with an E compare against working on other titles?
Musically the textures are very different from X Company or Flashpoint.
We've literally gone back a hundred years to Celtic and rural instruments of
the East Coast. Even the dramatic underscore that's not Celtic is 19th century classical instead of 20th century classical. So we're now stealing from Beethoven instead of Stravinsky, lol.
Dramatically the score is quite subtle, much more so than previous projects. Sometimes we are textural and only focusing on one or two visual moments instead of shifting every few bars to catch on screen action. But there are also plenty of melodies required as the show-runner really seemed to prefer cues that could stand on their own as pieces of music. Generally, on Anne, we are much smaller in instrumentation. Writing small is a nice change from the action stuff we were starting to get pigeonholed into. Small is the new Big.
Any hints of what can we expect to see in Season 2 if confirmed?
Well, there are a few shall we say "unresolved" plot points there. If we knew anything we wouldn't want to give away any spoilers. But truthfully we can't wait to see what happens on Season Two ourselves! Musically we think it will be a continuation of themes and ideas we began in Season One.
But there are always new opportunities in each episode to widen the palette. It's such fun writing variations on themes and developing or hiding them in new cues. Sometimes we write variations on each other's themes.
What are you both watching on Netflix right now?
ARI – House of Cards, Better Call Saul, music docs like the one about Tom Petty and also the Eagles.
AMIN – House of Cards, Sense 8, Stranger Things, Louis C.K and other comedians, Star Trek reruns…..and Anne with an E, lol. I needed to see if the sound mix was good…and it is!
Thanks so much to the pair for taking the time to answer our questions! We can't wait to see their continued work on the series.