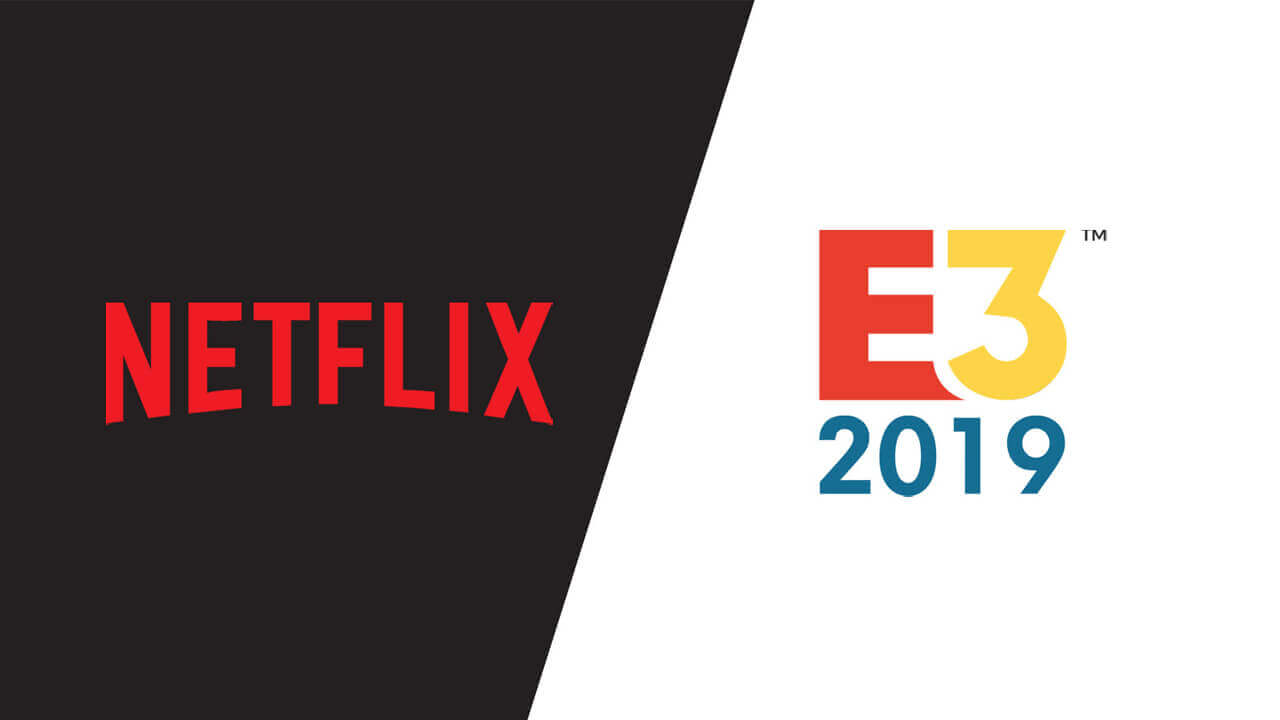 Netflix made an unlikely appearance in several ways at E3 2019. We're summarising all the new announcements and what we learned about the Stranger Things upcoming game and the new game for The Dark Crystal.
Unfortunetely, Netflix didn't really have too many announcements despite teasing a couple of "surprises" going into the event. Here are the games they did talk about and anything else worthy of note.
Stranger Things 3: The Game
Stranger Things is the first major Netflix property to get a video game and a new one is on the way for Netflix's third season that's due for release on July 4th.
Article Continues Below...
Two new characters were announced for the third game with Max and Eleven along with their powers. It was also revealed that Millie played the game and complained about her portrayal in the first game.
https://twitter.com/st_thegame/status/1138895847444439047
The game was also announced to be coming to all the consoles which includes the Nintendo Switch, PlayStation 4 and Xbox One. The games will be available digitally on day one but they are "exploring" physical copies.
---
Dark Crystal Age of Resistance: Tactics
This was first announced on Tuesday in the Nintendo conference but further reiterated in the Netflix panel hosted on Wednesday.
Who's making it? BonusXP who is the same studio working on the Stranger Things games for Netflix.
When is it releasing? Only 2019 was announced as expected but given the series is due out in August 2019 and the fact that the Stranger Things 3 game is releasing alongside the release of the show, that's our best guess for it right now.
The Age of Resistance dawns in a new tactical strategy game in the world of The Dark Crystal. Stop evil in its tracks and save the Gelflings in 80+ campaign battles. Coming this year. pic.twitter.com/lJHaUzwcMb

— Netflix Geeked (@NetflixGeeked) June 11, 2019
---
Stranger Things Next Games for 2020
Netflix also announced they're working on yet another Stranger Things titles coming next year. Details are limited with the exception that Next Games from Norway are working on the project.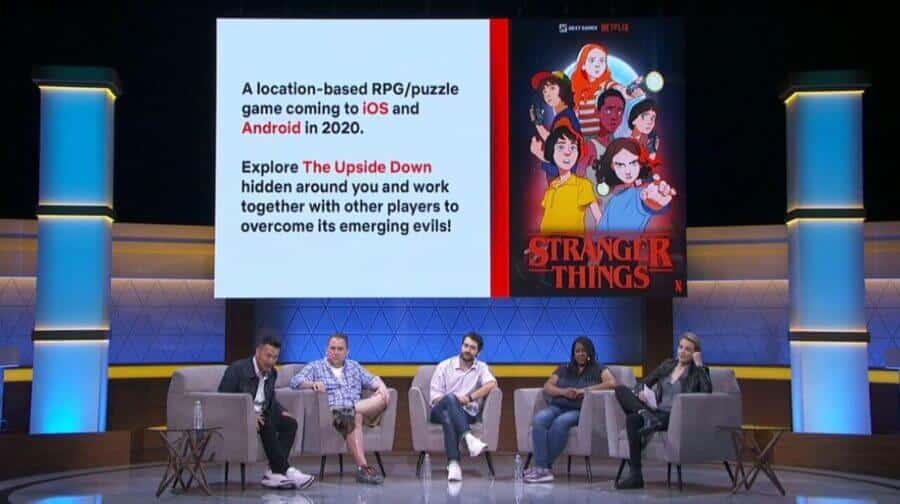 The game looks to have a less-retro look to it given the small concept art we've seen thus far. It appears as though its looking to target games like Pokemon Go in that is uses your location to explore the game.
This one's an exclusive y'all: a Stranger Things mobile game is on the way and it's a location-based RPG/puzzler. The Upside Down is closer to home than you think. pic.twitter.com/A0j5kN72vS

— Netflix Geeked (@NetflixGeeked) June 12, 2019
---
Other Netflix Game Announcements
No other game announcements as such. But, Netflix did reveal it's working with multiple other publishers and developers.
This includes Epic Games and its Fortnite property. A crossover was first seen back in May with the map changing to contain a new ice-cream store named 'Scoops Ahoy'. Fans of Stranger Things will know that's the store Steve is working at in season 3.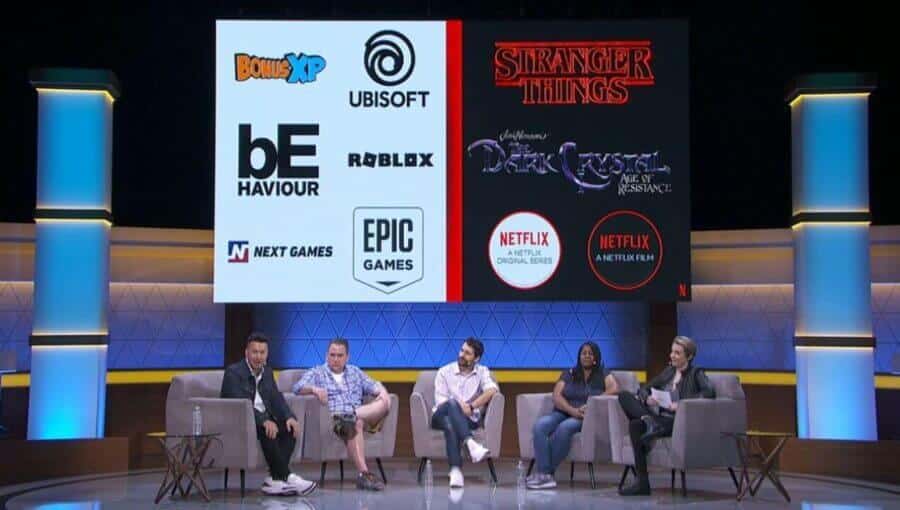 Other high profile announcements include the popular Roblox game and unannounced games from Ubisoft and Behaviour.
---
Did Netflix announce that Netflix is coming to the Nintendo Switch?
Can you believe that Netflix itself still isn't available as an application on the Switch? Neither can we but nothing was announced at E3. NXonNetflix asked for questions regarding their E3 panel which saw a big collection of fans asking for any news but nothing came.
---
The Division Movie Coming to Netflix

The first announcement first came from the Ubisoft Press Conference that their Tom Clancy game called The Division is being turned into a movie. The movie is set to be directed by David Leitch and will star Jake Gyllenhaal and Jessica Chastain.
[Access Granted. Commencing Transmission]

Director @DavidMLeitch, @Jes_Chastain, and Jake Gyllenhaal are bringing Ubisoft's The Division to Netflix. It's the Tom Clancy high-stakes action you love, in the pandemic stricken Manhattan that offers no second chances. pic.twitter.com/cpi6JCp4EM

— Netflix Geeked (@NetflixGeeked) June 10, 2019
That's all the Netflix E3 announcements for now. We'll update should anything else get announced.