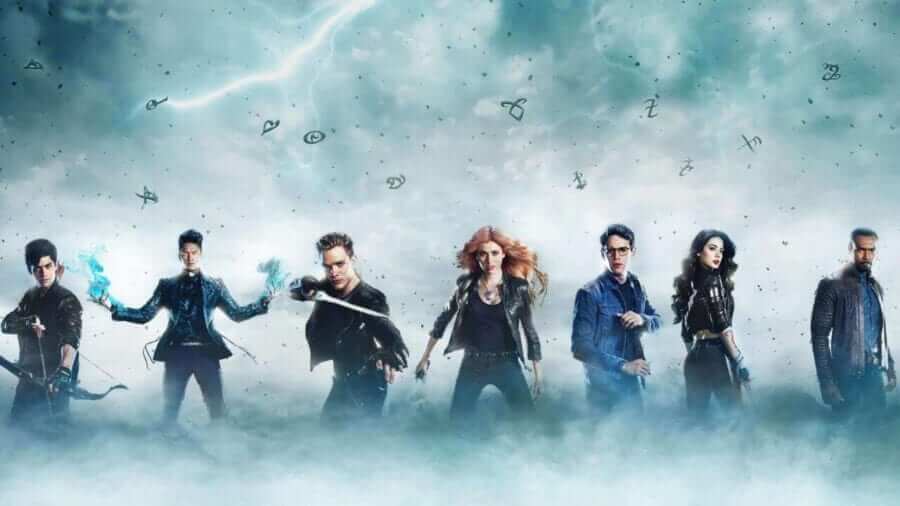 As Netflix grows and throws money into more and more projects we've seen plenty of success and plenty of cancelations too. Big shows have been axed by the networks like Sense8, Gypsy, and others. Now a trend is being set by Netflix influencing shows that aren't even on Netflix. These include Netflix having direct involvement in the cancelation of both Champions on NBC and Shadowhunters on Freeform both of which aren't on Netflix in the US. 
Let's quickly recap how networks traditionally renewed and canceled shows. In the past, networks would decide on whether or not to renew shows based on several factors. The most important factor is viewers or ratings. The more people watching a show, the more advertisements you can show meaning the show has a greater value. The second reason you could get rid of a show is if it's either critically failing or in the case of Roseanne, couldn't continue because of the main cast member being fired. There are, of course, many other factors as to why a show can be canceled but those are the main ones.
Fast forward to now and you have several extra stakeholders in the production of shows which can influence a shows future. We're referring to how Netflix often partners with networks at the early stages of shows and buys up international streaming rights. This happens with multiple shows and isn't just related to Netflix, all the big streaming providers are signing up contracts exactly like this.
Article Continues Below...
How can Netflix cancel these shows?
Let's look at Shadowhunters which has been the highest profile cancelation of this manner so far. The series streams on Netflix in every region except the United States. This is because it has an SVOD contract with Freeform that gives it the right to broadcast and promote the show in these regions. Shadowhunters was likely going to get another season but Netflix decided it no longer wanted the international distribution rights anymore. With that money now gone, it made it unfeasible to continue making Shadowhunters.
Why would Netflix cancel these shows if they're not beholden to numbers and advertisers? While it's true they're not beholden to advertisers they are beholden to shareholders. Netflix is a numbers game just like the other providers although they look at numbers such as attachment rate and what percentage of subscribers are watching their shows. It's all about return on investment. It's almost an invisible goal post as it's surely hard to put a value on each watch and each subscriber.
Netflix now has the international rights to hundreds of shows from providers such as AMC, NBC, ABC, Freeform, Fox, Showtime, and more. Amazon is the second-biggest provider, also known for picking up international streaming rights. This just means that your content is funded much differently than it was used to.
What does all this mean?
There are several conclusions to this direction that TV is taking. On the one hand, bigger projects are being funded that wouldn't otherwise but it also points to a world where Netflix can pull the rug from under a shows feet at any point. It means bigger networks like NBC and CBS are wholly reliant on money coming in from streaming providers and that makes the competition a little one-sided.
Of course, there's also a positive to this. Given Netflix's direct involvement with projects, if the main network pulls out it then has the opportunity to continue the show. This is currently what's believed to be happening ABC's Designated Survivor rumored to become a full Netflix Original for season 3.
What do you think? Is Netflix's influence over shows too great or is this just the way it has to be in the age of streaming? Let us know in the comments.