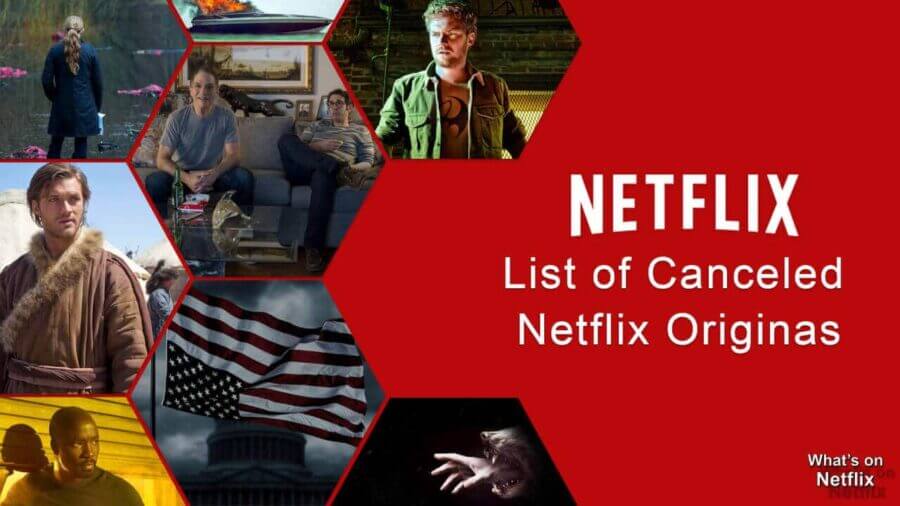 Since House of Cards first aired back in 2013, Netflix has seen many titles added to its library of Original content. In that time, we have also seen many shows come and go to the dismay of fans worldwide. We've put together a list of the canceled Netflix Originals and why they were canceled.
Last Updated: 15th November 2018
---
The Good Cop
First Air Date: 21st September 2018
Last Air Date: 21st September 2018
Seasons & Episodes: 1 (10 Episodes)
Cast: Josh Groban, Tony Danza, Monica Barbaro, Isiah Whitlock Jr, Bill Kottakamp
The reason for cancellation: Low Viewership
Article Continues Below...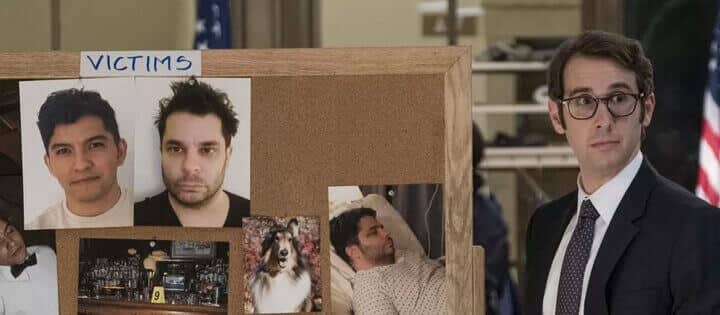 Tony Jr. is a by the book, straight and narrow detective of the New York police department. Whereas his father Tony Sr., while a loveable rogue, was not quite an honorable police officer. After being released from prison for corruption Tony Sr. is now under the watchful eye of his son. But after a series of grisly crimes, Tony Sr. and Junior form an unofficial father-son cop partnership to fight the crime of New York together.
This cancellation may have come as a surprise to some as the show was well met by audiences. Unfortunately, the show wasn't watched by enough people to warrant a second season by Netflix.
Could we see a revival of the show?
It would be highly unlikely we that we will see a revival of the show unless viewership suddenly skyrocketed. It would be more likely that the show is picked up by another network, but due to the low viewership, it may be seen as too much of a risk to bring back from the dead.
---
Luke Cage
First Air Date: 30th September 2016
Last Air Date: 22 June 2018
Seasons & Episodes: 2 (26 Episodes)
Cast: Mike Colter, Simone Missick, Theo Rossi, Alfre Woodard, Justin Swain, Sean Ringgold
The reason for cancellation: Creative differences between the studios

Jailed for a murder he didn't commit, Luke Cage was a subject to a failed experiment. Instead of killing him the experiment gave him enhanced strength and bulletproof skin. Returning to the streets of Harlem, rife with organized crime Luke attempts to remove those in power and clean the streets of Harlem for good.
The cancelation of Luke Cage came as a surprise to many. The show had significantly improved upon its first season and had left the second season on a cliffhanger that had fans greatly anticipating the 3rd season. It was the creative differences between the Netflix and Marvel and their lack of vision for the character that led to the show's cancelation.
Could we see a revival of the show?
No. While this is the end for a stand alone show it does not necessarily mean it is the end for Luke Cage the character. With both Luke Cage and Iron Fist yet to have a conclusive end to their respective story arcs it is a possibility that the 2 may be paired together like their comic counterparts to create a Heroes for Hire show instead.
---
Iron Fist
First Air Date: 17th March 2017
Last Air Date: 7th September 2018
Seasons & Episodes: 2 (26 Episodes)
Cast: Finn Jones, Jessica Henwick, Jessica Stroup, Tom Pelphrey, Sacha Dhawan
The reason for cancellation: Low viewership and poor critical reception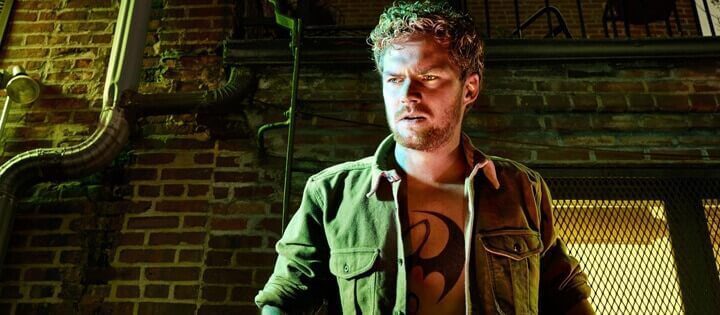 Danny Rand was orphaned as a teenager after the plane he and his parents had been flying in crashed. Danny, having survived the crash was taken in by the monk of K'un Lun. Learning the arts of Kung Fu, Danny was selected to be the warrior he would face the trial of fighting the dragon Shou-Lao. Having defeated Shou-Lao, Danny became the Immortal Iron Fist and was embodied with the powers that came with it. Having left K'un Lun to return to New York, Danny would face his biggest trials yet.
It may have not come as a surprise to many that Iron Fist was canceled. While viewership was high for the first season even with its poor critical reception the second season was unable to grasp the same amount of viewers a second time around.
Could we see a revival of the show?
No. The cost of each show for the Marvel TV Verse is considerably high and with poor viewership and no critical acclaim, it would be hard to justify any further seasons for Iron Fist. With the cancelation of Luke Cage, we could potentially see a Heroes for Hire show instead which could conclude the story of Iron Fist.
---
House of Cards
First Air Date: February 1st, 2013
Last Air Date: Early 2019
Seasons & Episodes: 5 (65 Episodes – Season 6 will add a further 8-13 Episodes)
Cast: Kevin Spacey, Robin Wright, Kate Mara, Michael Kelly, Rachel Brosnahan
The reason for cancelation: Kevin Spacey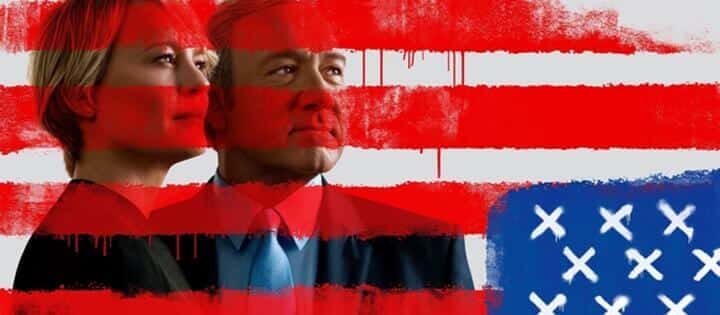 Power hungry democrat congressman Frank Underwood is  looked over for Secretary of State by the new sworn in President Walker, even after being promised the position for his support in the campaign the President overlooks this to further his own agenda, scorned Frank now schemes behind Walker's back to grab himself a cabinet position and ultimately to line himself in position to become the President of the United States, with his equally cold and ruthless wife Claire the Underwood's will stop at nothing to expand their influence.
House of Cards was the very first Netflix Original broadcasted on the streaming service and became one of the most talked about in the streaming services history, with fantastic acting and a compelling story it became an easy recipe of success that Netflix repeated for 5 seasons. Now the elephant in the room that is the allegations of sexual misconduct from lead actor Kevin Spacey is a big reason why this show is coming to a close, prior to the announcement of Season 6 the show was very close to being pulled entirely without any conclusion.
Could we see a revival of the show?
I think it's safe to say this show is now dead and buried once season 6 has aired, the story will conclude the Underwood plot with Claire Underwood as President of the United States. Frank Underwood has been confirmed to of died off-screen. It's unknown if the show would have continued further past season 6 even if the allegations against Kevin Spacey for sexual misconduct hadn't of been one the biggest scandals in the industry for this decade but from the story standpoint it would have made sense for the story to come to a close at Season 6 or Season 7.
With a concept like House of Cards, this is a show that could be repackaged into a spin-off or rebooted and considering Netflix's House of Cards is a modern American adaptation of a show of the same name in the United Kingdom there's no reason why we can't see that happen but again with the controversy that has surrounded the show because of Kevin Spacey allegations even the title of the show may have now become a poisoned chalice.
---
Unbreakable Kimmy Schmidt
First Air Date: March 6th, 2015
Last Air Date: January 25th, 2019
Seasons & Episodes: 4 (45 Episodes)
Cast: Ellie Kemper, Tituss Burgess, Carol Kane, Jane Krakowski, Sara Chase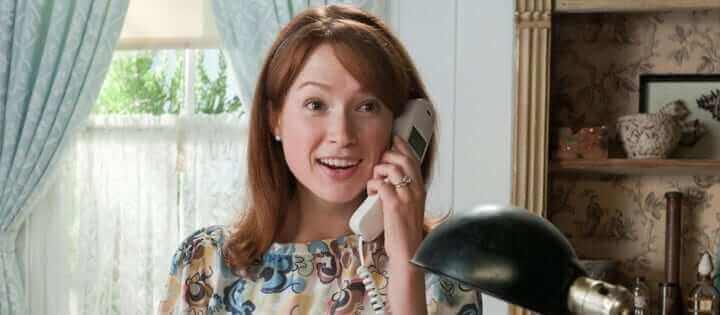 After the leader of a doomsday cult Reverend Richard Wayne convinces 4 women to take shelter underground before the end of the world happens 15 years later the women are found and saved by the authorities and to their surprise, the Apocolypse hasn't happened and the world is still alive. With her resilience and bubbly nature, Kimmy Schmidt decides to take her $13,000 dollars received from the "Mole Women Fund" and travel to New York to pursue a new life.
The show has been a massive success for Netflix and upon each season release it has been constantly showered with praise and affection by fans and critics alike so why would it be that a comedy series that is performing so well is coming to a close?
Could we see a revival of the show?
Well rumor has it this isn't entirely the end for Kimmy Schmidt as a movie deal is on the cards and talks for that are currently ongoing, but firstly the series has to come to a conclusive end as the 2nd half of season four is set for release in January of 2019 to which as season 4 was split into 2 parts that in effect gives the show its '5 Season run' the showrunners had been hoping for. But is the end of Kimmy Schmidt as a series? Yes, and the likelihood of a comeback could be on the cards in the long-term future but for the foreseeable future Kimmy is definitely going out on a high.
---
Everything Sucks
First Air Date: 16th February 2018
Last Air Date: 16th February 2018
Seasons & Episodes: 1 (10 Episodes)
Cast: Jahi Di'Allo Winston, Peyton Kennedy, Patch Darragh, Claudine Mboligikpelani Nako, Quinn Liebling
Reason For Cancellation: Poor Viewership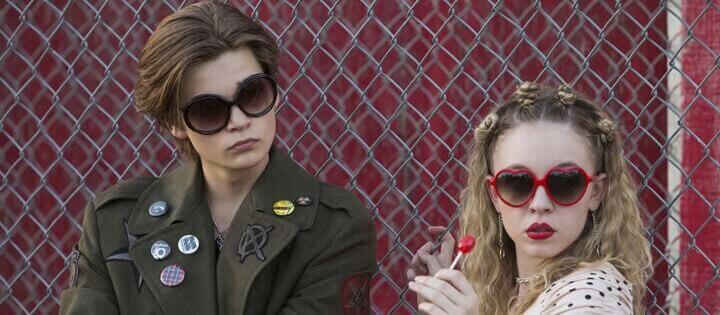 Although it premiered to mixed reviews from critics, Everything Sucks quickly found an audience and was praised for its representation of coming out as a young teen.
Jeff Pinker said "We're super proud of the show we made — and very proud that it found an audience of very passionate fans, for many of whom it became an important personal touchstone: either reflecting their current life, or an echo of their own teenage years. We are grateful to Netflix for the opportunity, but are very disheartened we won't be continuing to tell these stories."
Could we see a revival of the show?
While the show does have a small loyal fan base, Netflix presented evidence that many viewers were unable to finish the first episode let alone watch the entire series.
---
Disjointed
First Air Date: August 25th, 2017
Last Air Date: January 12th, 2018
Seasons & Episodes: 1 (20 Episodes)
Cast: Kathy Bates, Aaron Moten, Elizabeth Alderfer, Tone Bell, Elizabeth Ho
Reason For Cancellation: Unknown – Netflix's decision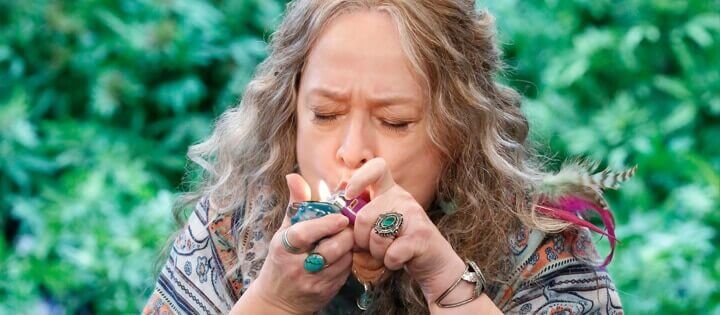 Ruth Feldman opens up a marijuana dispensary in Los Angeles and employs her graduated son and a team of young 'budtenders' to help run her store.
Already panned by critics, it consistently received high scores from fans. The series only lasted for two parts consisting of a total of 20 episodes. Netflix decided to not give the series a second season but did not state the reason as to why.
Could we see a revival of the show?
Chuck Lorre who is behind the show is producing another future series for Netflix so his schedule is looking too busy to carry on with the show. Leading actress Kathy Bates is also scheduled to appear in another Netflix Original down the line so it is unlikely she will be available as she already has a hectic schedule.
---
Chelsea (Talk Show)
First Air Date: 11th May 2016
Last Air Date: 15th December 2017
Seasons & Episodes: 2 (120 Episodes)
Reason for Cancellation: Mutual decision between presenter and broadcaster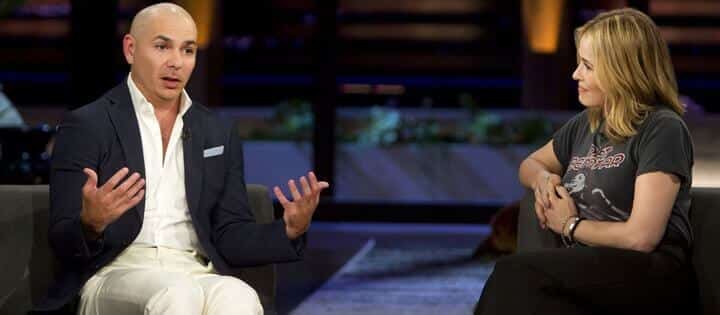 While Chelsea Handler will still continue working with Netflix in the future, the talk show as we now know it is no longer. The show evolved from three days a week in 2016 to an episode every Friday throughout 2017 but sadly, the show never really found its stride, unlike other late night talk shows which found a new identity in recent years. Chelsea stated that she chose to end the show as she wanted to go away and educate herself.
Could we see a revival of the show?
A big reason for Chelsea Handler walking away from the show, for now, was so she could come away and educate herself further. Once she is in a place where she feels like she can return to be a presenter of the talk show it is likely she would re-partner with Netflix. So while the show has been canceled it appears to be more temporary than permanent.
---
Haters Back Off
First Air Date: 14th October 2016
Last Air Date: 20th October 2017
Seasons & Episodes: 2 (16 Episodes)
Cast: Colleen Ballinger, Angela Kinsey, Francesca Reale, Erik Stocklin, Steve Little
Reason For Cancellation: Low Viewing Numbers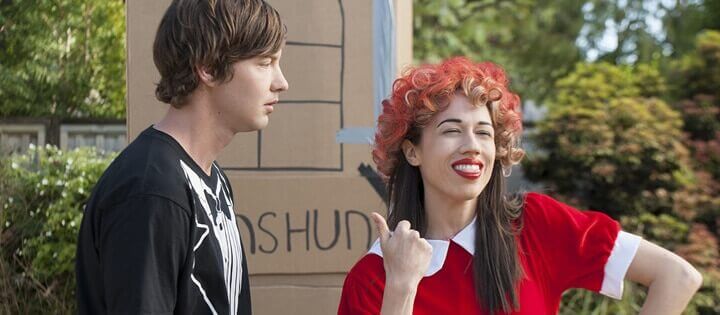 Miranda Sings thinks she was born famous, just no one else knows it. While an extremely confident individual Miranda is hapless and untalented but she is on the rise nevertheless. As she stumbles and fails her way to fame and fortune, fans of the YouTube star get an insight into the mind and comedy of the popular star.
This was a bit of a surprise as Miranda Sings has quite a huge following. However, massive YouTube numbers don't necessarily translate into high Netflix viewing numbers. We suspect the following for this show isn't the typical Netflix audience. For a more in-depth look at why this show was canceled and the campaign that was immediately created to save it, check out our postmortem article.
Could we see a revival of the show?
Most unlikely. Miranda was unable to convey her popularity from YouTube to Netflix and due to poor viewership and highly criticized it is unlikely Netflix sees the value of investing further.
---
Gypsy
First Air Date: June 30th, 2017
Last Air Date: June 30th, 2017
Seasons & Episodes: 1 (10 Episodes)
Cast: Naomi Watts, Bill Crudup, Sophie Cookson, Karl Glusman, Poorna Jagannathan, Brooke Bloom
The reason for cancellation: Poor reception and viewership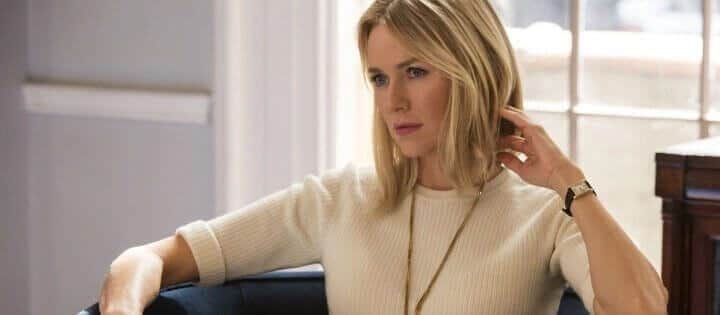 Jean Holloway growing restless with married life secretly infiltrates the private lives of her patients, overstepping her personal and professional boundaries under her alias Diane Hart.
Watts was praised for her role in Gypsy but the hype and momentum for the show lasted just as quickly as the shelf life of the show itself, with a poor response from critics and lackluster reception from the audience this followed alongside such other cancelations like The Get Down and Girlboss.
Could we see the revival of the show?
It only took 6 weeks after it's premiere on the streaming service before Netflix decided to pull the plug on this one, considering this was the fastest show to be canceled by the streaming giant its too hard to ignore that fact and the likelihood being no this show will most likely never see the light of day again.
---
Girlboss
First Air Date: 21st April 2017
Last Air Date: 21st April 2017
Seasons & Episodes: 1 (13 Episodes)
Cast: Britt Robertson, Ellie Reed, Johnny Simmons, Alphonso McAuley, RuPaul, Dean Norris
The reason for cancellation: Poor critical reception and low viewership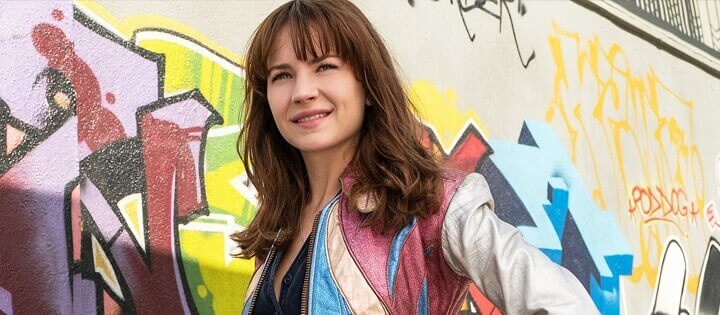 Based on the New York Times best-selling book of the same name, Girl Boss centers on the life of Sophia Amoruso (Britt Robertson), who began selling vintage clothes on eBay and, by the age of 28, had built the multi-million dollar fashion empire, Nasty Gal. Pitch Perfect screenwriter Kay Cannon served as executive producer and showrunner on the series, while Charlize Theron also executive produced.
Could we see a revival of the show?
High Unlikely. There was room to do another season, but poor reception and a lackluster following resulted in the show's demise.
---
The Get Down
First Air Date: August 12th, 2016
Last Air Date: April 7th, 2017
Seasons & Episodes: 1 (11 Episodes)
Cast: Kyle Chandler, Ben Mendelsohn, Linda Cardellini, Sissy Spacek, Norbert Leo Butz
The reason for cancellation: Cost of production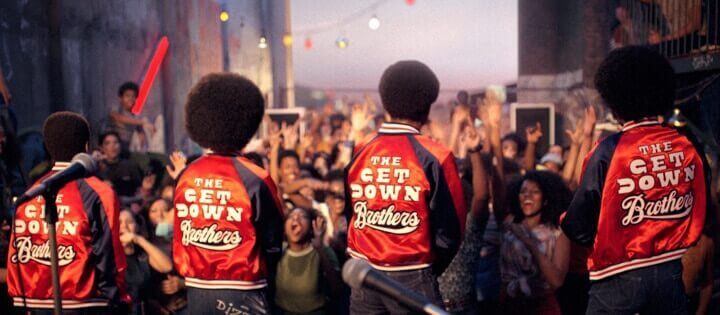 The Get Down takes place during the 1970's in the Bronx and follows a young group of teenagers as they endeavor to make something of themselves in the music industry. During a concert in 1996, MC Books raps his history to the crowd, each rap sets the stage for each episode.
The Get Down was the first TV venture from the coveted movie director Baz Luhrmann. He's known for his work on movies such as The Great Gatsby and Romeo and Juliet. In a long post, Baz confirmed the ending of the show. Although he cites his other commitments as a reason he couldn't personally move on with the show, it's also expected that cost had a large influence on the decision to cancel the show.
Could we see a revival of the show?
The cost of production for the season was rumored to be around $120 Million. That would have made the show the most expensive of all time by the time they had finished production and aired it. The production of the show was not a smooth process, with massive delays and going over budget Sony and Netflix would need to find a way to streamline the production and severely reduce the cost if this show is to ever see further seasons.
---
Marco Polo
First Air Date: December 12th, 2014
Last Air Date: July 1st, 2016
Seasons & Episodes: 2 (20 Episodes + 1 Special)
Cast: Lorenzo Richelmy, Benedict Wong, Joan Chen, Remy Hii, Uli Latukefu
Reason for Cancelation: Cost of production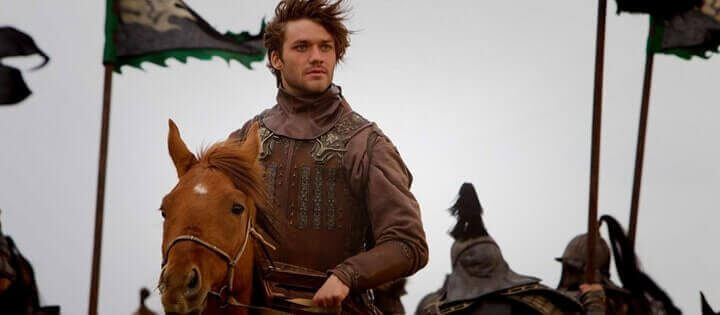 After traveling along the silk road for Three years young Venetian explorer Marco Polo is taken prisoner by great Kublai Khan, Marco is forced to learn the world of politics and the culture of the Mongolians in the court of the Khan. Seeing Marco as a useful tool in his campaign to become Emporer of the world Kublai Khan keeps Marco at his side.
At the time Marco Polo had become the most ambitious project in Netflix's history, with large-scale battles and exotic locations the show was a visually fantastic but with audiences flocking to other titles, a poor response from critics upon release of the first season and a massive loss in revenue, it was clear to all why Netflix had this on the chopping block after only 2 seasons.
Could we see a revival of the show?
It would take a hell of a lot of money to bring this show back to life and considering Netflix took a $200 Million loss across both seasons it would need to more than hit the ground running if they ever attempted such a revival. The Lantern Company (Formerly the Weinstein Company) was the producer of the show and clearly after such a poor response from critics and fans the show would more likely end up in the hands of a different production but with this comes a lot of mess such as who actually owns the right to the concept of the show, can the cast be re-cast in their roles again etc. So this show is far too big of a risk for Netflix to take a punt on it ever again and don't expect a revival anytime soon!
---
Bloodline
First Air Date: March 20th, 2015
Last Air Date: May 26th, 2016
Seasons & Episodes: 3 (33 Episodes)
Cast: Kyle Chandler, Ben Mendelsohn, Linda Cardellini, Sissy Spacek, Norbert Leo Butz
The reason for cancellation: Cost of production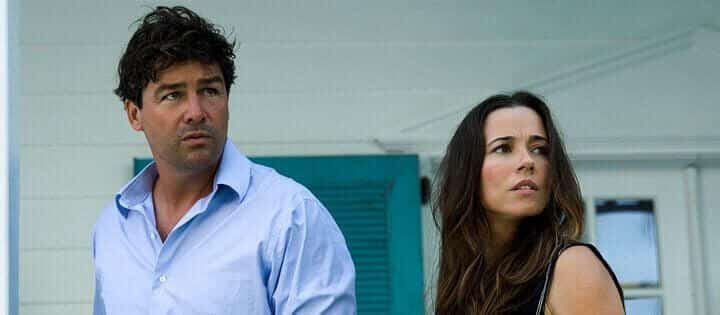 The Rayburns are a wealthy family that has run a successful Florida beachside hotel for decades, the heritage of the Rayburn's is at risk when outcast and eldest Brother Danny returns and his dark past of illegal business ventures and bad behavior returns. Younger brother and deputy Sheriff John Rayburn along with his younger siblings Meg and Kevin try to keep their brother in check while endeavoring to the dark secrets of the families past from being revealed.
When Netflix announced the cancellation of Bloodline after its third season this was a massive surprise to many, both lead actors Kyle Chandler and Ben Mendelsohn had been nominated for Emmy's during their run as the Rayburn brothers, alongside the fact that Netflix renewed for season three only three days after the debut of the second season. It had been reported by THR that the decision to cancel the show was due to the rising costs of production after Florida had ended tax incentives for entertainment projects in the state.
Could we see a revival of the show?
It is not impossible just very improbable. The showrunners had originally set out 5-6 seasons worth of story but with the cancellation of the show the 3rd season suffered for it, with lots of loose ends and confusing story threads that ultimately didn't conclude anything as the writers had tried to compile several different plots in too short a space of time. So with that, there are straws the writers could clutch at to write in a plot of season four but with the mess, it made in the final season, it can't recreate how compelling the first season was.
---
Netflix Presents: The Characters
First Air Date: 11th March 2016
Last Air Date: 11th March 2016
Seasons & Episodes: 1 (8 Episodes)
Cast: John T. Reynolds, Kate Berlant, John Early, Jon Bander, Sue Galloway, Jacqueline Novak
The reason for cancellation: Likely because of little interest and shift to stand up comedy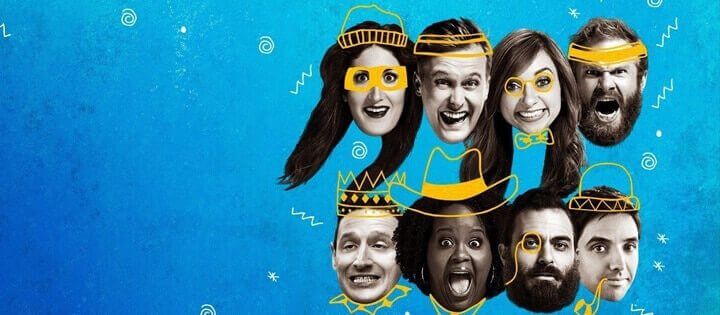 Netflix has been testing all kinds of ways to produce comedy in their Original program. To potentially go up against Saturday Night Live, it recruited multiple comedians to each produces an episode of various sketches but it ultimately fell flat. Most of the appeal came in the form of one of the characters from Orange is the New Black but otherwise featured an unknown cast. Netflix has instead opted to double-down on standup comedy and is producing a series exclusively for lesser-known entities that are coming in July 2017.
Could we see a revival of the show?
Like any comedy show, there is always potential to revisit a format and repackage it as something new. Maybe with a brand new set of more well-known comedians would bring more prominence to the show. For now though highly unlikely.
---
Hemlock Grove
First Air Date: April 19th, 2013
Last Air Date: October 23rd, 2015
Seasons & Episodes: 3 (33 Episodes)
Cast: Bill Skarsgard, Landon Liboiron, Famke Janssen, Dougray Scott, Joel De La Fuente
The reason for cancellation: Poor ratings alongside low viewership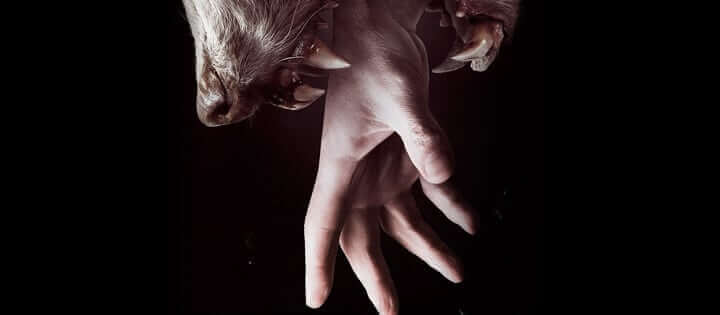 In the former thriving steel town of Hemlock Grove, the Gypsy Rumancek family come under suspicion for a grisly murder after the death of innocent shortly after they arrived in the town. Rumors fly around the town that Peter Rumancek is a Werewolf after young novelist Christina had observed him outside his trailer home. Caring not for the rumors Peter's fellow classmate Roman Godfrey becomes friends with Peter and together they join forces to catch the real killer after another death happens.
It may have been popular with its fans but it is safe to say Hemlock Grove never really hit the ground running, mostly poorly received by critics and audiences alike the supernatural drama struck out after only 3 seasons. The viewing figures had substantially gone down and compared to the numbers of subscribers watching the show it was no longer worth the investment for Netflix and other newer and more popular shows required that money and attention instead.
Could we see a revival of the show?
The fact that most of the main cast were killed off in the final season doesn't help but with the death of Roman Godfrey at the hands of best friend Peter, Rumancek was a step too far in the wrong direction for a lot of fans. While some may have seen it as a compelling twist we saw it more for what it was "A twist for the sake of the twist" it didn't drive the story to a better conclusion and in the end even Peter had succumbed to become a Vargulf and while his fate had been left unknown it wouldn't be of any surprise if his "death" would be handled off-screen.
No, so after 3 seasons of building characters only to tear it down for the sake of an ending there is no doubt that this was the end of Hemlock Grove no matter how disappointing it may have been.
---
Sense8
First Air Date: Juen 5th, 2015
Last Air Date: June 8th, 2015
Seasons & Episodes: 2 (24 Episodes)
Cast: Aml Ameen, Toby Onwumere, Doona Bae, Jamie Clayton, Tina Desai, Tuppence Middleton
The reason for cancellation: Cost of production and low viewership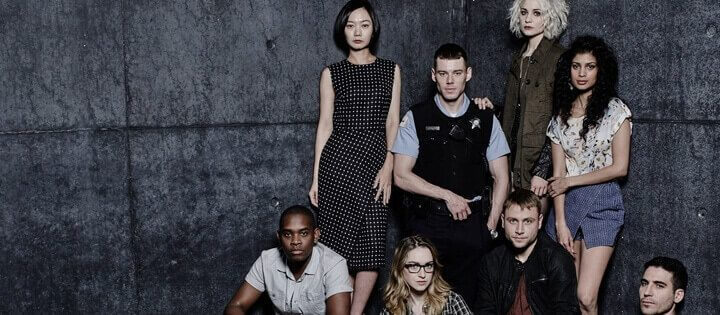 8 seemingly ordinarily people across the different regions of the world are unexpectedly linked both mentally and emotionally together, after learning they are a new type of human "Sensates" that physically share their knowledge with those connected to one another. A rouge Sensate puts the group in danger once they discover he is attempting to track other Sensates using their own powers against them to kill them.
One of the best ways I have seen the show described as is "Loved immensely by the few" and that's probably where things went wrong for Sense8, it may not have attracted a large of an audience as it wished but for the audience it does have are fiercely loyal and their love for the show is almost unrivaled amongst fandoms.
Could we see a revival of the show?
The big reason why Sense8 was canceled in the first place was its lack of viewership and while yes the show does have a very loyal fanbase that isn't enough for Netflix to warrant further seasons due to the cost of production outweighing the amount of viewership it actually receives. Rather than ending without a conclusion, the show did have a finale episode which is more than what can be said for other canceled TV shows throughout history. The show ended on a very high note and was highly praised for it how it handled an open-minded approach and concept to the idea of the world can be saved through love and left the fans feeling very satisfied with its conclusion albeit it being bittersweet that all good things must come to an end.
---
Lilyhammer
First Air Date: January 25th, 2012
Last Air Date: December 17th, 2014
Seasons & Episodes: 3 (24 Episodes)
Cast: Steven Van Zandt, Trond Fausa Aurvag, Steiner Sagen, Marian Saastad Otteson
The reason for cancellation: Networks could not come to an agreement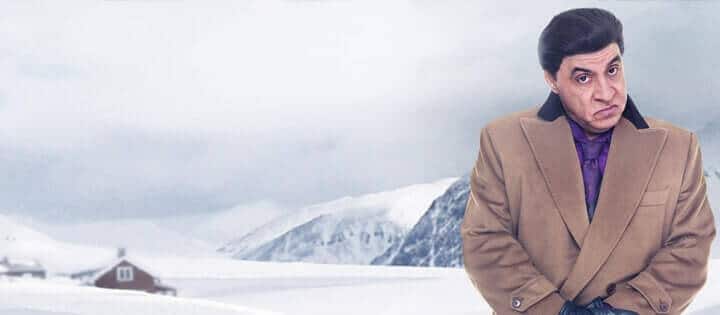 Former Underboss of the American Mafia Frank Tagliano is placed into the Federal Witness Protection Program after testifying against the new head of the Mafia Aldo Deluicci for ordering an assassination on Frank. At Frank's request, he is sent to the town of Lillehammer where he believes no one will be able to find him. Under the new guise of Norwegian American Giovanni "Johnny" Henriksen on his way from Oslo to Lillehammer, he befriends teacher Sigrid, soon after they spend the night together only to fall pregnant with his twins.
The show got a very good response and was definitely one of Netflix's more popular originals during its run, with very good praise from critics for its wit and humor but alas after only 3 seasons its time was cut short and on the ice, it has had to go.
#Lilyhammer RIP. Not my decision. Let's just say for now the business got too complicated. Very proud of our 24 shows. New ideas on the way.

— 🕉🇺🇦🟦Stevie Van Zandt☮️💙 (@StevieVanZandt) July 22, 2015
Could we see a revival of the show?
There haven't been any talks of bringing back the show but the reason for the show's cancelation in the first place was because it became too 'Economically' challenging as the show also had a  partnership with  Norwegian Broadcaster NRK so Netflix couldn't maintain the global exclusive control it wanted for the show. Co-creator and star of the show Steven Van Zandt had expressed his frustration online that the series would not continue for further seasons. Now if Netflix could gain that exclusive control over the show and NRK removed from the picture from a story standpoint there is no reason why this show couldn't be thawed out in the future.
---
The Killing
First Air Date: April 3rd, 2011
Last Air Date: August 1st, 2014
Seasons & Episodes: 4 Seasons (44 Episodes)
Cast: Mireille Enos, Joel Kinnaman, Billy Campbell, Michelle Forbes, Brent Sexton
The reason for cancellation: Renewal was for the final season only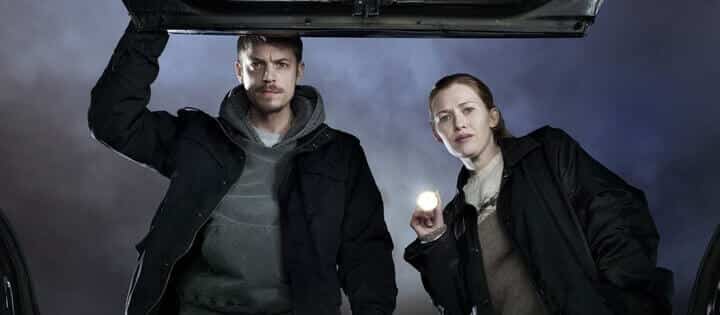 The Killing is a series based on the Danish TV show of the same name. The show is centered around Seattle P.D. Detective Sarah Linden and her partner Detective Stephen Holder. Linden is by the book and Holden is a wildcard, both investigators come together when it counts in times of justice. The pair is investigating the murder of teenager Rosie Larson, but when the local council is embroiled in the case, the investigation will go deeper than what they'd ever realized.
AMC had dropped the show before it had a conclusive end to the story. At the time Netflix had been picking up shows that were considered to be 'dead' and would add them into their catalog instead. With 3 seasons to its name and with no official end to the story Netflix picked up the show with the intention of concluding the story and to the delight of fans they did just that.
Could we see a revival of the show?
That would be a straight no. The story came to a conclusive end and if they had any intention of continuing the story they would have continued it by now, and after 4 years since the show came to an end, don't expect a new season anytime soon if ever.
---
Full List of Canceled Originals
| Show | Seasons | Episodes |
| --- | --- | --- |
| All About the Washingtons | 1 | 10 |
| American Vandal | 2 | 16 |
| Between | 2 | 12 |
| Blazing Transfer Students | 1 | 8 |
| Bloodline | 3 | 33 |
| Chasing Cameron | 1 | 10 |
| Chelsea | 2 | 120 |
| Crazyhead | 1 | 6 |
| Damnation | 1 | 12 |
| Dirk Gently's Holistic Detective Agency | 2 | 18 |
| Disjointed | 2 | 20 |
| Estocolmo | 1 | 13 |
| Everything Sucks! | 1 | 10 |
| Flaked | 2 | 14 |
| Girlboss | 1 | 13 |
| Gypsy | 1 | 10 |
| Haters Back Off | 2 | 16 |
| Hemlock Grove | 3 | 33 |
| Iron Fist | 2 | 26 |
| Lady Dynamite | 2 | 20 |
| Lillyhammer | 3 | 24 |
| Longmire | 3 | 30 |
| Love | 3 | 34 |
| Luke Cage | 2 | 26 |
| Marco Polo | 2 | 20 |
| Marseille | 2 | 16 |
| Master of None | 2 | 20 |
| My Only Love Song | 1 | 20 |
| Netflix Presents: The Characters | 1 | 8 |
| Sense8 | 2 | 24 |
| Seven Seconds | 1 | 10 |
| The Break with a Michelle Wolf | 1 | 10 |
| The Get Down | 2 | 11 |
| The Good Cop | 1 | 10 |
| The Joel McHale Show with Joel McHale | 2 | 19 |
| The Killing | 1 | 6 |
| The Unbreakable Kimmy Schmidt | 4 | 45 |
| W/Bob & David | 1 | 5 |
| White Rabbit Project | 1 | 10 |
Canceled Children's Shows
| Children's Show | Seasons | Episodes |
| --- | --- | --- |
| Richie Rich | 2 | 21 |
| H20: Mermaid Adventures | 2 | 26 |
| Dragons: Race to the Edge | 6 | 78 |
| Star Wars: The Clone Wars | 1 | 13 |
| Ever After High | 5 | 17 |
| Turbo FAST | 3 | 52 |
| VeggieTales in the House | 4 | 52 |
| All Hail King Julien | 5 | 65 |
| The Adventures of Puss in Boots | 6 | 78 |
| Dinotrux | 5 | 52 |
| Mr. Peabody & Sherman Show | 4 | 52 |
| Popples | 3 | 26 |
| Care Bears and Cousins | 2 | 12 |
| Dawn of the Croods | 4 | 52 |
| Lego Bionicle: The Journey to One | 2 | 5 |
| Lego Friends: The Power of Friendship | 2 | 4 |
| Justin Time GO! | 1 | 13 |
| Word Party | 3 | 40 |
| World of Winx | 2 | 26 |
| Luna Petunia | 3 | 22 |
| Trollhunters: Tales of Arcadia | 3 | 52 |
| We're Lalaloopsy | 1 | 13 |
| VeggieTales in the City | 2 | 26 |
| Buddy Thunderstruck | 1 | 12 |
| All Hail King Julien: Exiled | 1 | 13 |
| Lego Elves: Secrets of Elvendale | 1 | 8 |
| Julies Greenroom | 1 | 13 |
Are there any canceled Netflix Originals you'd like to see make a return? Let us know in the comments below! While you're here don't forget to check out our article for why Netflix can't always save a canceled show.