List of Canceled Netflix Originals and Why They Were Canceled
Netflix has canceled quite a few of its shows so far, but the list of Netflix shows that have bitten the dust may be a lot longer than you first thought. These can be for a number of reasons from swelling budgets or lack of interest to creative differences.
Below is a complete list of every canceled Netflix Original and why it was canceled. Bookmark this page. It will be updated regularly.
Last Updated: 7th April 2018
---
Lilyhammer
Seasons Available: 3
The reason for cancellation: Network or Netflix pulled

Lilyhammer was one of the very first Netflix Originals ever produced and was sadly cut short after three seasons. The show's main star Stevie Van Zandt took to Twitter to cite the reason the show was canceled. It looks like the deal between Netflix and the Norwegian TV channel the show was partly produced with came to a disagreement and wasn't able to greenlight the show for season 4.
#Lilyhammer RIP. Not my decision. Let's just say for now the business got too complicated. Very proud of our 24 shows. New ideas on the way.

— Stevie Van Zandt (@StevieVanZandt) July 22, 2015
---
The Killing
Seasons Available: 4
The reason for cancellation: Netflix only renewed for final season

In Netflix's early days, it bought multiple shows from other networks and brought them back from the dead to grow its catalog. It included pickups from Fox, A&E and in the case of The Killing, AMC. The US series based on the Danish show of the same name was a crime drama which AMC canned after three seasons and left all kind of questions with the story still only half told. Netflix in 2013 picked up the production to produce the final series it deserved and most fans agreed it did just that.
---
Hemlock Grove
Seasons Available: 3
The reason for cancellation: Mixed reception along with low viewing numbers

Hemlock Grove was Netflix's first and since the only attempt at moving into the horror genre in a series format. Eli Roth was behind the show and is likely one of the reasons the show canceled thanks to his other commitments. It's largely thought that the cost of the show was much bigger than the actual viewing figures for the show as it was often dwarfed in popularity thanks to other upcoming Netflix Originals at the time.
---
Netflix Presents: The Characters
Seasons Available: 1
The reason for cancellation: Likely because of little interest and shift to stand up comedy

Netflix has been testing all kinds of ways to produce comedy in their Original program. To potentially go up against Saturday Night Live, it recruited multiple comedians to each produces an episode of various sketches but it ultimately fell flat. Most of the appeal came in the form of one of the characters from Orange is the New Black but otherwise featured an unknown cast. Netflix has instead opted to double-down on standup comedy and is producing a series exclusively for lesser-known entities that's coming in July 2017.
---
Bloodline
Seasons Available: 3
The reason for cancellation: Cost

Sporting an impressive cast and interesting concept storywise, all signs were pointing to Bloodline being a Netflix Original for many years to come. Thanks to a lapse in various contracts and inflating costs, Bloodline was unable to get further than the third season. The series ended on a high with many fans citing the acting as being some of the best and many stating that if the series dragged on it'd have quickly had to jump the shark to survive.
---
The Get Down
Seasons Available: 1
The reason for cancellation: Too costly and the director left the project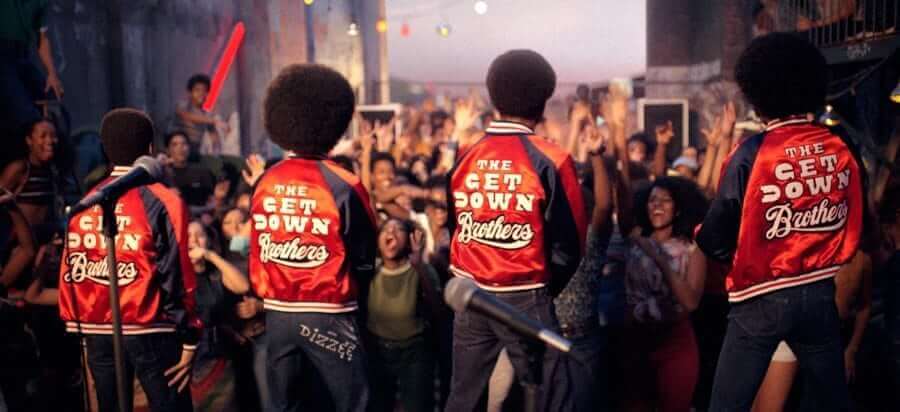 The Get Down was the first TV venture from the coveted movie director Baz Luhrmann. He's known for his work on movies such as The Great Gatsby and Romeo and Juliet. In a long post, Baz confirmed the ending of the show. Although he cites his other commitments as a reason he couldn't personally move on with the show, it's also expected that cost had a large influence on the decision to cancel the show.
---
Sense8
Seasons Available: 2
The reason for cancellation: Cost

No Netflix cancellation has been quite with the same reception as Sense8 did. The cancellation sparked outrage online and saw one of the most committed attempts at getting Netflix to revive a show we've ever seen. Hundreds of thousands took to Twitter and signed petitions but the hope was sadly misplaced.
After multiple exits from the show in season 1 combined with the cost of the show skyrocketing, Netflix decided it wasn't a show it could justify producing anymore. That's an ultimate shame as it had one of the most diverse casts in recent memory and had a genuinely interesting premise and looked like it could go far.
---
Girlboss
Seasons Available: 1
The reason for cancellation: Poor critical reception, low viewing numbers

Based on the New York Times best-selling book of the same name, Girl Boss centers on the life of Sophia Amoruso (Britt Robertson), who began selling vintage clothes on eBay and, by the age of 28, had built the multi-million dollar fashion empire, Nasty Gal. "Pitch Perfect" screenwriter Kay Cannon served as executive producer and showrunner on the series, while Charlize Theron also executive produced. There was room to do another season, but poor reception and a lackluster following resulted in the show's demise.
---
Gypsy
Seasons Available: 1
The reason for cancellation: Likely low viewing numbers compared to the budget of the show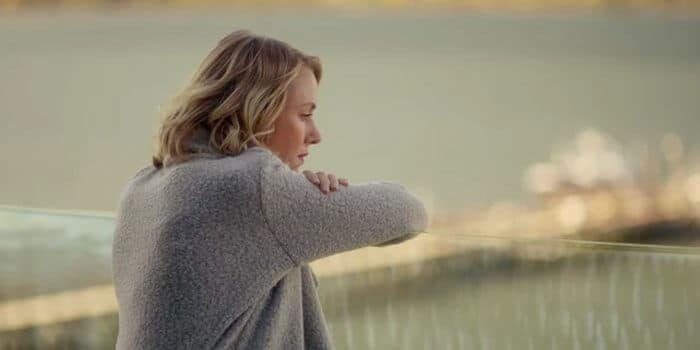 Netflix has had a great deal of success when it comes to its dramas. This year has brought us the likes of Atypical and 13 Reasons Why which have endeavoured to cover subjects which normal networks won't touch. Following this trend, Gypsy dealt with relationships and sexuality like few shows do. Its big star was Naomi Watts but ultimately the show was canceled after just one season. It's not entirely clear why it was pulled but costs are suspected to be a major reason.
---
Chelsea (Talk Show)

While Chelsea Handler will still continue working with Netflix in the future, the talk show as we now know it is no longer. The show evolved from three days a week in 2016 to an episode every Friday throughout 2017 but sadly, the show never really found its stride, unlike other late night talk shows which found a new identity in recent years. Chelsea stated that she chose to end the show as she wanted to go away and educate herself. You can see a full dissection of Chelsea's cancellation here.
---
House of Cards
Seasons Available: 5 (maybe 6, eventually)
The reason for cancellation: Kevin Spacey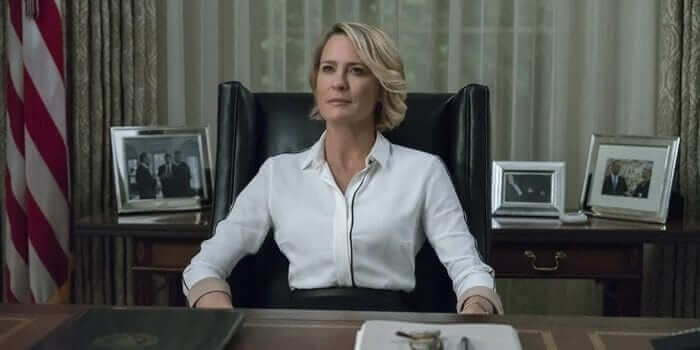 House of Cards has been one of Netflix's biggest series and is currently the longest-running too. Sadly, in the wake of the Harvey Weinstein scandal, Kevin Spacey soon came under fire with allegations from years in the past. The scandal has now blown up to the point where Netflix has canceled any future seasons and season 6 is currently on hold.
---
Haters Back Off
Seasons Available: 2
Reason For Cancellation: Low Viewing Numbers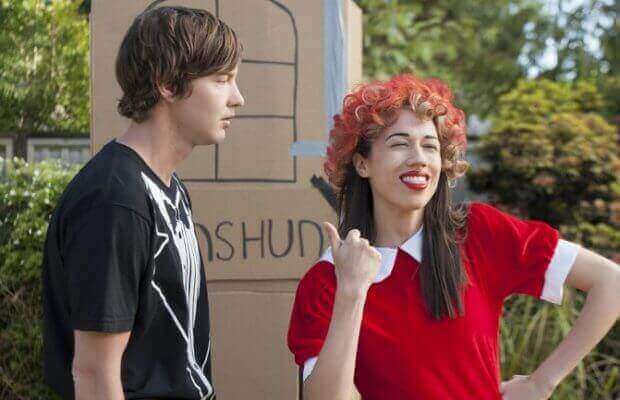 This was a bit of a surprise as Miranda Sings has quite a huge following. However, massive YouTube numbers don't necessarily translate into high Netflix viewing numbers. We suspect the following for this show isn't the typical Netflix audience. For a more in-depth look at why this show was cancelled and the campaign that was immediately created to save it, check out our postmortem article.
---
Disjointed
Cancelled: 14th February 2018
Seasons Available: 1
Reason For Cancellation: Unknown – Netflix's decision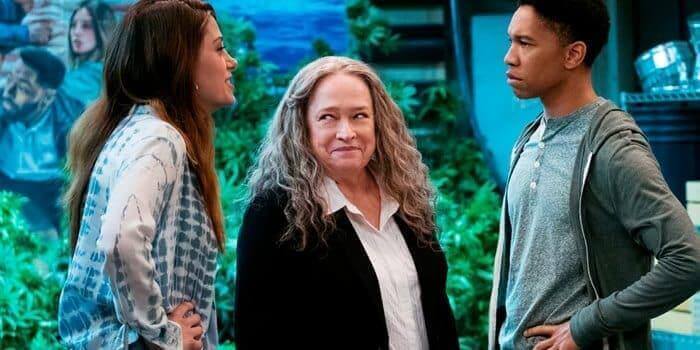 Already panned by critics, it consistently received high scores from fans. The series only lasted for two parts consisting of a total of 20 episodes. Netflix decided to not give the series a second season but did not state the reason as to why. Chuck Lorre who is behind the show is producing another future series for Netflix but the shows main star, Kathy Bates is also scheduled to appear in another Netflix Original down the line.
---
Everything Sucks
Canceled: April 6th, 2018
Seasons Available: 1
Reason For Cancellation: Unknown – Netflix's decision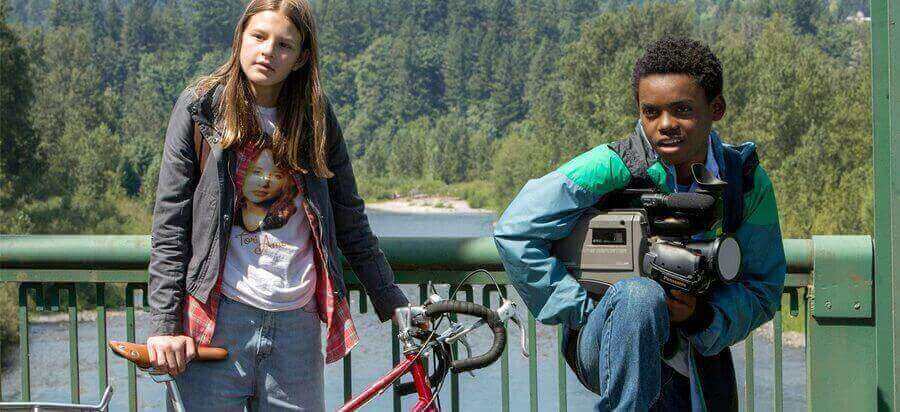 Although it premiered to mixed reviews from critics, Everything Sucks quickly found an audience and was praised for its representation of coming out as a young teen.
Jeff Pinker said "We're super proud of the show we made — and very proud that it found an audience of very passionate fans, for many of whom it became an important personal touchstone: either reflecting their current life, or an echo of their own teenage years. We are grateful to Netflix for the opportunity, but are very disheartened we won't be continuing to tell these stories."
---
Other Series Cancelled
Atelier
Hibana (Spark)
Terrace House: Boys & Girls in the City
Marco Polo
Longmire
Children's Series Cancelled
Netflix has produced or partly produced tens of shows so inevitably some will have already been canceled. Below, we've put all of the kids shows that have ended in a list format.
All Hail King Julien
Care Bears & Cousins
Lego Bionicle: The Journey to One
Lego Friends: The Power of Friendship
Popples
Richie Rich
Star Wars: The Clone Wars
Turbo FAST
VeggieTales in the House