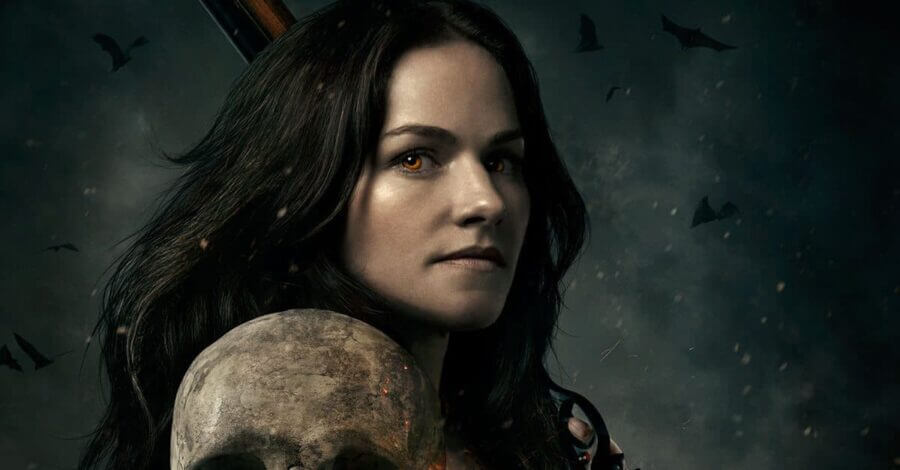 Netflix UK has made seemingly one last acquisition of the year picking up season 1 of Syfy's Van Helsing series. All thirteen episodes of the show arrived on Netflix UK on December 16th, 2016 with the next season likely bringing new episodes to Netflix on a week-to-week basis.
The brand new Syfy series was first ordered in November 2015 and then started airing the following September with the first season wrapping up on December 9th, 2016. The series is an adaptation of the famous graphic novel series called Helsing. It was previously redeveloped in the form of a blockbuster movie back in 2004 with Hugh Jackman and Kate Beckinsale starring in the leading roles.
The series has been met with mostly positive reviews since it started airing and joins a whole host of other titles which Netflix have acquired with Shooter being the most recent.
Article Continues Below...
Will Season 1 of Van Helsing come to Netflix US?
It's pretty likely. Previous contracts that Netflix picks up in the world normally come to Netflix at some point albeit quite a bit later. The likelihood of when it'll arrive on Netflix US will most likely be just before a second season begins airing on Syfy. Most Syfy show's air on an annual basis means that an August/September 2017 release date is most likely.
When will season 2 of Van Helsing come to Netflix UK?
Let's start with what we do know. A second season has been confirmed by Syfy to air sometime in 2017. Our best guess is that it'll start airing in the US in September again and Netflix UK will get either weekly episodes or added all at once in December 2017 again.
This now takes Netflix UK's exclusive international titles up to forty-seven titles which is unprecedented growth in 2016 and we look forward to reporting on more in 2017.