'The Punisher' Season 2: Release Date, Cast, Trailers & Plot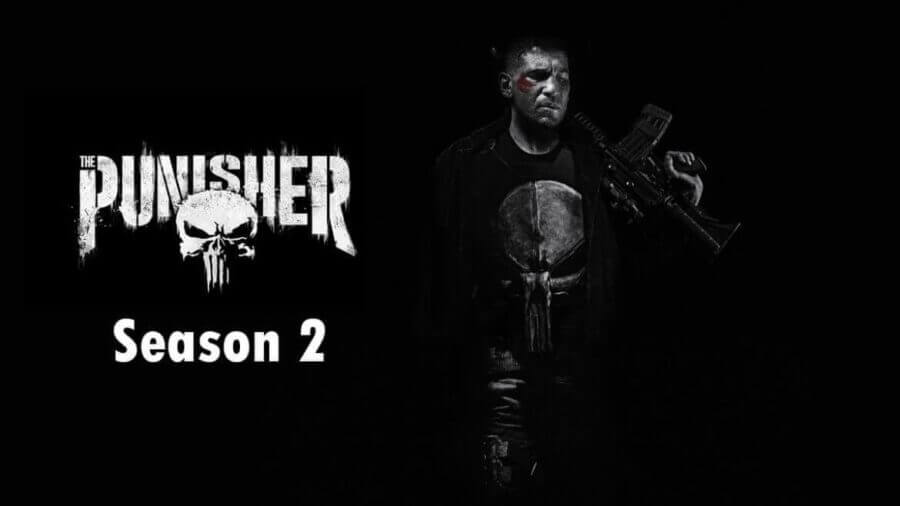 Season 2 of The Punisher is happening and coming to Netflix within the next couple of years. As time goes on, more snippets of information will be released to the wild and we'll do our best job of updating this page with the very latest information on season 2 of The Punisher.
This article gets quite long so strap in as we cover all the plot points, release date, casting news and some other questions you may have about the next season of The Punisher.
Wait, there's a new season of The Punisher?
Absolutely. Although when Netflix first started producing (with the help of ABC) there weren't any plans for The Punisher, after his explosive debut in Daredevil it was a done deal. Season 1 landed on Netflix on November 6th, 2017 and it took a month for Netflix to announce season 2.
Season 1 Recap
Just before we dig into the details of the second season of The Punisher. Let's quickly wrap up what happened in season 1 of the show. The series follows Frank Castle, first introduced in Daredevil season 2. The show goes about fleshing his backstory which was covered in some detail throughout his appearance on Daredevil.
Throughout the first season, Frank made many enemies. So many enemies. The first season came to a head when Frank and Russo gets into a fight. Out of character for Frank, he allows Russo to live and the final scene sees him wrapped up in bandages in a hospital.
Casting for Season 2 of The Punisher
Jon Bernthal will obviously be returning for his role as Frank Castle in season 2. You can also expect the return of Ebon Moss-Bachrach, Ben Barnes, Amber Rose Revah and Daniel Webber.
As reported by Deadline in February 2018, three new actors/actresses joined the cast. These new recruits include Josh Steward, Giorgia Whigham, and Floriana Lima.
Floriana Lima is the big catch for the Marvel series given she just had a long stint on Supergirl having a relationship with Alex Danvers in the series. Lima will be playing Krista Dumon, who is described as "a smart, compassionate, and driven psychotherapist for military veterans."
Josh Steward, who has had appearing roles in Shooter and Interstellar, will be playing Josh Pilgrim who comes from a similar background to Frank and will be applying his skills in the world. Giorgia Whigham will be playing Amy Bendix who also has a mysterious past.
When is season 2 of The Punisher on Netflix?
With season 2 confirmed, finding out its release date will ultimately depend on the wider Marvel release schedule on Netflix. As we've covered in depth, it's often difficult to predict the schedule.
Since 2017, Netflix has moved from releasing two marvel series a year to three. 2018 looks to continue this trend with Jessica Jones releasing in March 2018 and Luke Cage and Daredevil both planned for later this year. That means we can expect season 2 of The Punisher to come to Netflix in 2019 at the earliest. Currently, only Iron Fist season 2 is planned for 2019.
How many episodes in season 2?
Although there's been no confirmation on specifics like the number of episodes. Looking across the board on the Marvel shows on Netflix, the consistent number has been 13 episodes. So we're expecting 13 episodes to be included in season 2.
Could The Punisher appear in Daredevil Season 3?
As of right now, we're not expecting more appearances from The Punisher in Daredevil. He featured prominently throughout season 1 but the pair left on good terms towards the end of season 2.
Naturally though, Daredevil is likely going to need some help given how much attention he's brough onto himself in season 2 of Daredevil and the first season of The Defenders. Elektra and Wilson Fisk is going to be the key characters so unless the writers can find a reason, it's likely The Punisher is going to sit this one out.
What's going to happen in season 2 of The Punisher?
Billy Russo is likely going to re-emerge as the character Jigsaw throughout season 2. The enemy in the comics is a permanent thorn in Franks side much like Joker to the Batman. In the comics, Jigsaw regularly went up against Spiderman although you shouldn't expect Tom Holland to be popping up in season 2.
Beyond that, we hope more of Franks past is revealed and perhaps some overlap with the other defenders.
Will there be a season 3 of The Punisher?
At this point, it's absolutely possible. Given the fact The Punisher wasn't planned in the first place and became one of the highest rated Marvel series on Netflix, it's likely Frank has even more stories to be told.
Of course, there's no official confirmation and with the Marvel TV series likely wrapping up in 2019/2020, we don't think The Punisher will be getting a third season.
Are 'The Punisher' Movies on Netflix?
Given the reception of the original movie from 2006 and the 2008 movie, we thought it's best to not give this question its own article.
The original 2004 movie starring Tom Jane and John Travolta is streaming on Netflix but not in the US. Instead, you can find it on Netflix Canada, Germany, Poland, Japan, and Russia. The second movie released in 2008, is available on Netflix but only in Germany, Russia, Spain, and Singapore.
Could John Travolta cameo in The Punisher on Netflix? We've seen some ask this question and as we've heard nothing on it we can assume it's not going to happen.
There's everything we know about The Punisher season 2 so far. What do you want to see from the second season? Let us know below.