An exciting new French crime thriller is coming to Netflix in April 2023, Thicker Than Water. Details are still limited on the series, however, we're striving to report on everything we know about Thicker Than Water on Netflix.
Thicker Than Water is an upcoming French Netflix Original crime thriller series created by Nawell Madani and Simon Jablonka.
The series will be the second French Netflix series to arrive in 2023.
Article Continues Below...
When is the Thicker Than Water Netflix release date?
It has already been confirmed by Netflix that Thicker Than Water is coming to Netflix on Friday, April 7th, 2023.
---
What is the plot of Thicker Than Water?
The synopsis has been sourced from Netflix:
A journalist's life devolves into chaos when she shields her brother from the law, inadvertently entangling her family in a drug lord's merciless scheme.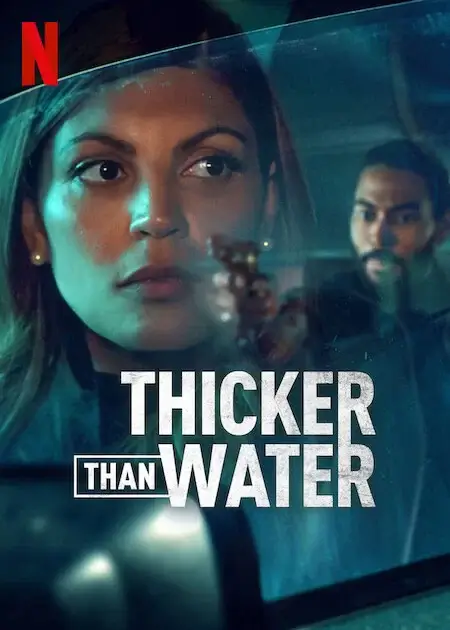 ---
Who are the cast members of Thicker Than Water?
We have the full confirmed cast list for Thicker Than Water, however, we have no names or roles for any of the actors involved;
Walid Afkir (Paris, je t'aime)
Kahina Carina (Outcast)
Mayane Sarah El Baze
Aida Ghechoud (Les palmiers blessés)
Paul Hamy (The Ornithologist)
Karimouche (The Worst Ones)
Radouan Leflahi (Roméo et Juliette)
Paola Locatelli (Dangerous Liaisons)
Nawell Madani (C'est tout pour moi)
Vincent Rottiers (Renoir)
Djebril Zonga (Les Misérables)
The only actor involved in the series that has previously been involved in a Netflix Original series is Paola Locatelli, who previously starred as Célène in the 2022 romantic drama Dangerous Liaisons.
---
What is the episode count?
At the time of writing, there is an unconfirmed number of episodes. However, judging by the release of previous French shows we can expect anywhere between six to twelve episodes.
We would expect each episode to have a runtime of between 30 to 50 minutes.
---
Are you looking forward to watching Dangerous Liaisons on Netflix? Let us know in the comments below!