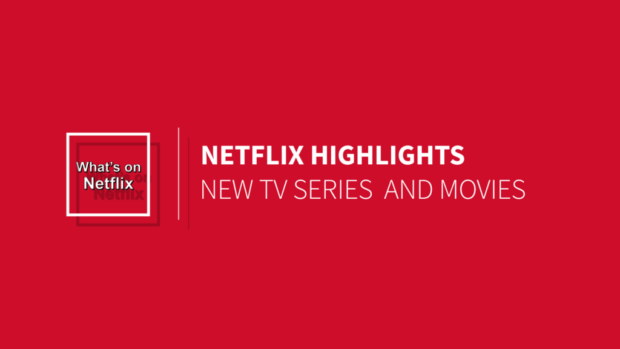 New week, new titles! It's almost the end of the first month in the new year. Have you forgotten your resolutions yet? It was a bit of a quiet week, but there are still a few good titles to hit up this weekend.
Cristela Alonzo: Lower Classy 
Netflix Original
Cristela Alonzo is the first Mexican American woman to create, produce, write, and star in her own US network show. When it came time to do a stand-up special, Netflix was the natural way to go; it's currently the home of her show Cristela. Her new special is similar to her sitcom. It touches on her roots: working class tipped with politics. She discusses being the daughter of an immigrant, what she wants to do to the glass ceiling, and her New Kids on the Block daydream. It's fresh, it's animated, and it's definitely worth watching.
---
Schitt's Creek Season 2
This Canadian gem doesn't get enough love. Created by Eugene Levy and his son Daniel, it's about a video store tycoon and his soap opera star wife who suddenly find themselves completely broke. After losing their fortune, they are forced to pack up their pampered children and rebuild their lives in their only remaining asset: a small, backwater town which they once purchased as a joke. Eugene Levy and Catherine O'Hara are one of the best comedy pairings of all time. It's awkward, ironic humor that is sort of a cross between Best In Show and Arrested Development. Add it to your list.
---
Drunk Stoned Brilliant Dead: The Story of the National Lampoon
If you're of a certain age, you know National Lampoon only as 'the guys that make those raunchy movies.' If you're of another age, your remember National Lampoon as a smart, controversial, satirical publication that took blistering shots at everything from politics to housewives. No one or anything was off limits. The National Lampoon and its assorted spin-offs are the source for practically all modern comedy—not just SNL, but Spinal Tap, The Simpsons, John Hughes, you name it. From the radio hour to movies, it shaped the comedy we have today. Take note kids: There used to be a time when a smart, tasteless joke could make you laugh out loud without worrying about hurting someone's feelings or being besieged on social media. Watch it or I'll kill this dog.
---
13th: A Conversation with Oprah Winfrey & Ava DuVernay 
Netflix Original
I hope this is the beginning of a trend. On the heels of Ava DuVernay's movie 13th earning an Oscar nomination, Netflix has given us an interview special with the director. She sits down with Oprah Winfrey and discusses things such as her filmmaking process, how she got the interviews featured in the film, and where the idea got started. I love this behind the scenes content, and I certainly hope we have more of these to look forward to in the future.
This is the fourth year in a row that Netflix has had a contender in the Best Documentary category. It premiered at the 2016 New York Film Festival last fall, the first nonfiction work to open the festival in its 54-year history. 13th is currently streaming worldwide on Netflix.
---
Sharknado: The 4th Awakens
Get ready for more sharks and hate-watching at its finest. There's a guy named Fin, a kid named Gil, Niagara Falls, a squirrel suit, and sharks. Need I really say anything more?
Happy Weekend and happy streaming!