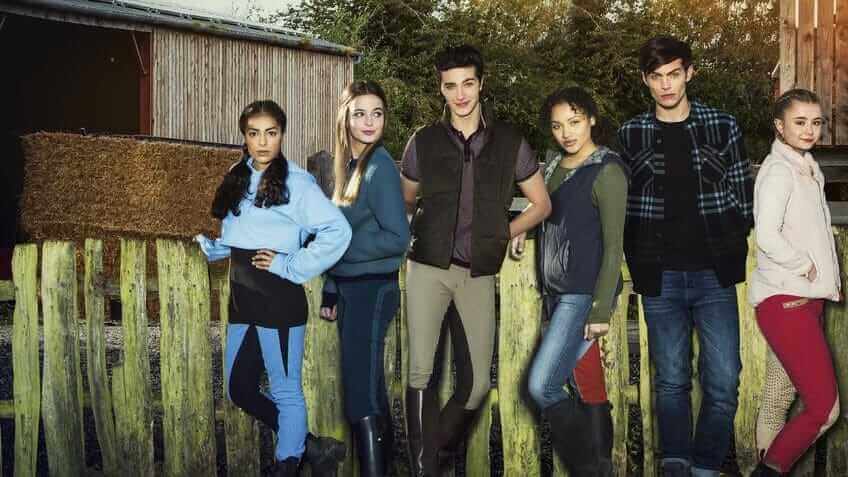 Free Rein somewhat soft launched onto Netflix but boy has it found a big fanbase already who are already looking for season 2 of Free Rein streaming on Netflix. We're here to take a look into the show's future on Netflix as well as predict when the next season will be on Netflix!
The British series is made exclusively for Netflix in all regions and is about a young 15 years old from Los Angeles who travels to the United Kingdom for her summer where she makes new friends including that of a mysterious horse.
The first season landed on Netflix on June 22nd, 2017 with 10 episodes. It stars a mainly unknown cast including the likes of Jaylen Barron, Freddy Carter, Caroline Ford and Manpreet Bambra.
Has the series been renewed?
Official Renewal Status: Not Yet Renewed (Last updated: 07/05/2017)
As of right now, no mention of a second season is available although given that most kids show on Netflix usually gets renewed for multiple seasons (often releasing within just mere months of each other) we suspect that Free Rein will definitely make a comeback especially since there are still lots of questions to be answered.
Rebecca Hodgson told Metro: ''We are delighted to be working with Netflix on this ambitious new project.  Anna and Vicki have a uniquely quirky and warm voice which lights up the characters and world of the show.  We have assembled a fabulous cast and crew and our locations are gorgeous.  I couldn't be prouder of this production.' This implies that the series ambition is to continue and with the team behind the show also working on long-running titles such as Hollyoaks, it seems that the future is bright for Free Rein.
When will season 2 of Free Rein be on Netflix?
This is the trickier question. The studio behind the series is used to fast turnarounds given its other projects but given the show features a young cast and British shows tendencies to be longer in development than what US shows are we could be waiting for some time. At the earliest, we think that Netflix would release the show in summer 2018 and perhaps even later if development takes longer. We'll be back as soon as we learn more and update you on any new developments.
We'll be back as soon as we learn more and update you on any new developments. What do you think though, did you enjoy the first season? Do you want to see a second season on Netflix? Let us know in the comments below.