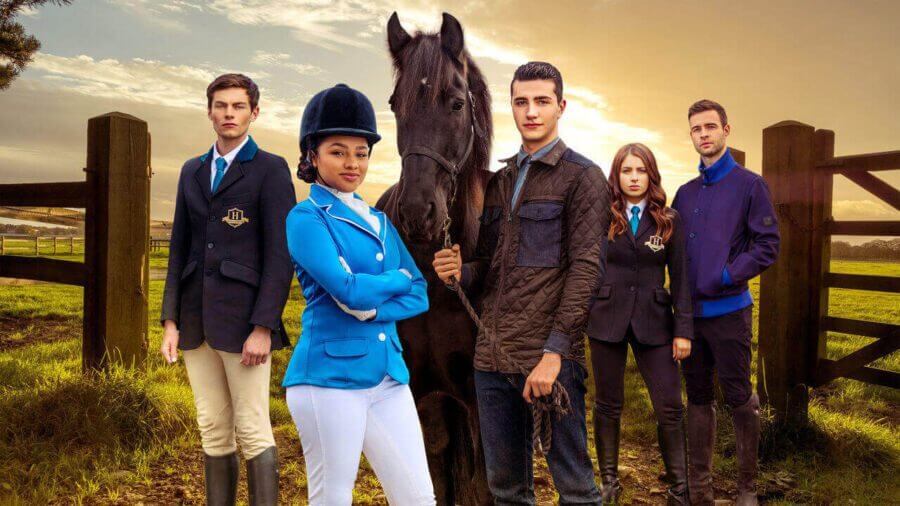 Free Rein is returning to Netflix for its third season after it got a quick renewal from Netflix in 2018 and has finally gotten its season 3 release date on Netflix. 
The Netflix Original kids lineup is dominated with animated titles but some of the best and most loved titles are its live action titles. These include series like Greenhouse Academy but one of the most popular by a longshot is Free Rein. The series originates from the United Kingdom and follows an American girl who relocates to England and befriends a mysterious horse.
The series looked to be on a yearly release schedule but that appears to have sped up now that season 2 was released. Season 1 landed on Netflix in June 2017. Season 2 released on Netflix in July 2018.
Article Continues Below...
Is Season 3 of Free Rein Happening?
Yes, season 3 has already been renewed and teased on social media. IMDb and Wikipedia both state that there are another 10 episodes on the way. There's also supposed to be a special one-off episode too.
The shows main star confirmed that the show is being filmed right now.
We are filming it rn? https://t.co/HfoiYdQf4I

— Jaylenbarron (@jaylenjbarron) July 6, 2018
On February 1st, 2019, Netflix released a special Valentine's Day episode for the show.
---
When will season 3 of Free Rein be on Netflix?
After months of waiting and even a sneaking suspicion, we may have even gotten season 3 of Free Rein added to Netflix in 2018, that failed to materialize.
Now, in June 2019, we finally have gotten the release date for season 3 of Free Rein. The third season of the show is dropping on Netflix on July 6th, 2019. It's releasing alongside a crowded month for Netflix Originals with the likes of Stranger Things season 3 releasing.

---
What to watch in the meantime…
Netflix has some other shows which should absolutely be on your radar if you love Free Rein. In the originals children lineup, we'd recommend Greenhouse Academy as it's another superb young teen drama and The Worst Witch. We'd also suggest checking out Heartland too!
Are you looking forward to season 3 of Free Rein coming to Netflix? Let us know down below.