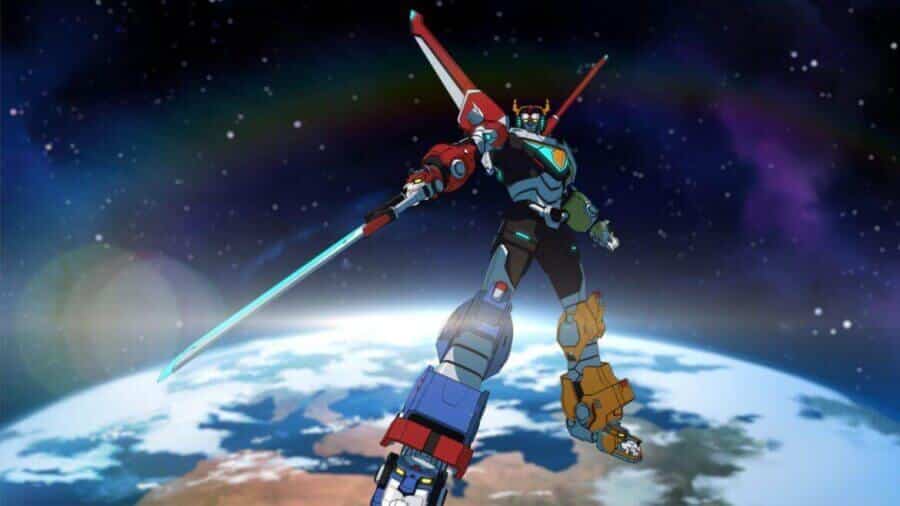 On September 10th 1984 the first season of Voltron: Defender of the Universe debuted and was an instant success, even being rated the top syndicated children's show during its first run. Adults who watched the first series should be familiar with the Netflix Orginal Voltron: Legendary Defender, produced by DreamWorks Animation. The showrunners and writers of Legendary Defender grew up watching the Original and have been proved as more than capable of continuing its legacy. Even though the show is still aimed at kids, we're sure many adults (parents or not) wouldn't mind spending an evening enjoying this rebooted classic.
The main style and characters in the show are pretty similar and follow the adventures of five teenagers:
Takashi "Shiro" Shirogane – Voiced by Josh Keaton
Keith – Voiced by Walking Dead's Steven Yeun
Lance – Voiced by Jeremy Shada
Katie "Pidge" Holt – Voiced by Bex Taylor-Klaus
Hunk – Voiced by Tytler Labine
They are chosen to become 'Paladins', pilots of five lion mechas which comprise a 100-meter tall robot which is the only thing powerful enough to stand against the evil Galra empire, who are hell-bent on destroying and enslaving civilizations.
Article Continues Below...
If you are hesitant to either introduce your child to this series or are worried the 2016 version will ruin your fond childhood memories of the original, check out this in-depth video by ChannelFredarator which compares the 80s version to the current one.
There are currently three seasons of Voltron: Legendary Defender available on Netflix but to the disappointment of some fans, the third season only contained 7 episodes, and the fourth will include just 6. But the silver lining is that season 4 has been announced to be releasing sometime in October 2017 (no exact date has been revealed) just 2 months after season 3's premiere.
What the creators of Voltron seem to be doing is splitting up the seasons into smaller but much more often instalments. After all, they have revealed that they plan to have 78 episodes in total.
But remember, even if you can't stand this short wait, the 1984 series is also available to stream on Netflix.
Did you enjoy season 3? Are you already waiting in anticipation for the next season? Tell us in the comments below.