Oh, I can hear the screams and feel the fear already! Halloween is soon upon us and, as is tradition, you must make sure to binge as many spooky delights as you can! Below is our list of top 20 horror series currently streaming on Netflix. 
Halloween is just around the corner so now is the time to catch up on all the blood-curdling delights below!
---
20. Interview with the Vampire
Director: Neil Jordan
Cast: Tom Cruise, Brad Pitt, Antonio Banderas, Stephen Rea, Kirsten Dunst, Christian Slater
Run Time: 122 Minutes
IMBD Rating 7.6/10 | Rotten Tomatoes Rating: 62%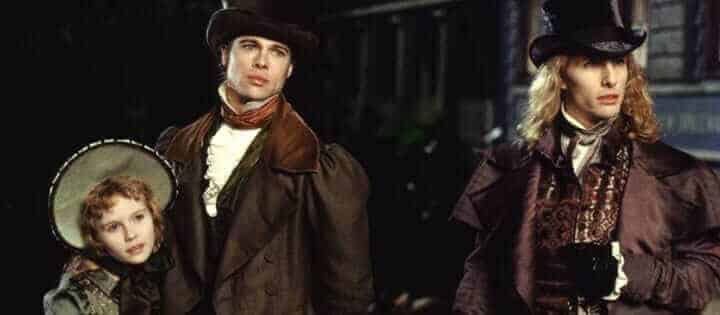 Article Continues Below...
Born as an 18th-century lord, Louis is now a bicentennial vampire, telling his story to an eager biographer. Suicidal after the death of his family, he meets Lestat, a vampire who persuades him to choose immortality over death and become his companion. Eventually, gentle Louis resolves to leave his violent maker, but Lestat guilts him into staying by turning a young girl Claudia whose addition to the 'family' breeds even more conflict.
Based on the novel of the same name, Interview with the Vampire is an instant classic of the vampire genre. Don't let the fact that this movie is a winner of a Razzie Award deter you. This film is seductive, draws you into the narrative, and keeps you engaged till the end.
---
19. The Cabin in the Woods
Director: Drew Goddard
Cast: Kristen Connolly, Chris Hemsworth, Anna Hutchison, Fran Kranz, Jesse Williams
Run Time: 95 Minutes
IMBD Rating 7.0/10 | Rotten Tomatoes Rating: 91%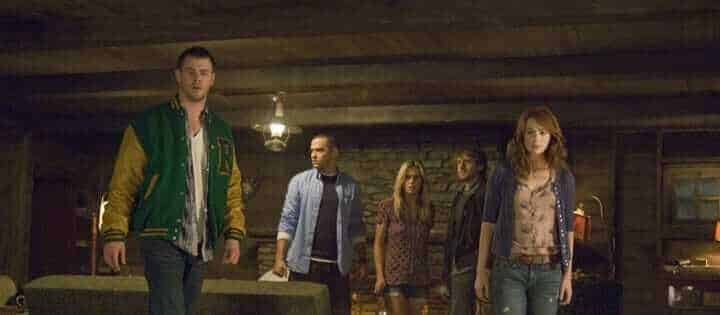 When five college friends arrive at a remote forest cabin for a little vacation, little do they expect the horrors that await them. One by one, the youths fall victim to backwoods zombies, but there is another factor at play. Two scientists are manipulating the ghoulish goings-on, but even as the body count rises there is yet more at work than meets the eye.
Not a parody in the traditional sense, Cabin in the Woods takes the horror tropes and breaks the fourth wall with an alternative look at the "cabin in the middle of nowhere" story.  It's amusing and has light horror. This movie is very entertaining throughout!
---
18. Ravenous
Director: Robin Aubert
Cast: Marc-André Grondin, Monia Chokri, Charlotte St-Martin, Micheline Lanctôt
Run Time: 104 Minutes
IMBD Rating 6.0/10 | Rotten Tomatoes Rating: 88%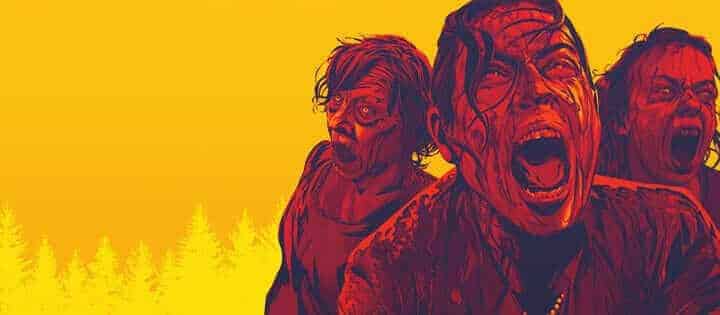 In a small, remote village in upstate Quebec, things have changed. Locals are not the same anymore – their bodies are breaking down and they have turned against their loved ones. A handful of survivors take to the woods, searching for others like them.
While it's hard to call any zombie movie realistic by any measure, the characters presented in this movie and the tension throughout feels very real, and that's where the film's strength lies. Certainly not a traditional zombie movie by any means, Ravenous is very good modern take on the zombie genre. Considering it was made on a shoestring budget, this was a great little watch.
---
17. The Invitation
Director: Karyn Kusama
Cast: Logan Marshall-Green, Tammy Blanchard, Emayatzy Corinealdi, Aiden Lovekamp, Michelle Krusiec
Run Time: 100 Minutes
IMBD Rating 6.7/10 | Rotten Tomatoes Rating: 88%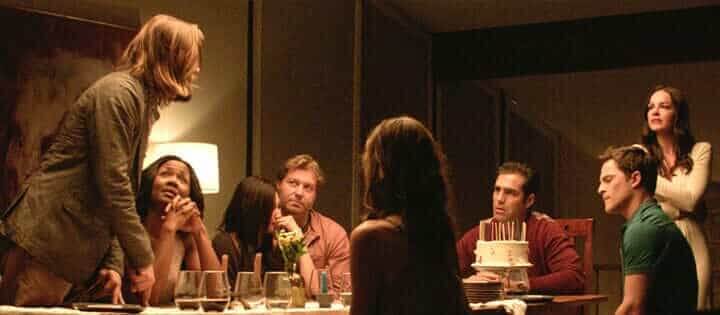 While attending a dinner party at his former house, a man starts to believe that his ex-wife and her new husband have sinister plans for the guests.
Psychological thrillers don't get much better than The Invitation. This is the sort of film that leaves you with a lot to think about. There is a powerful and intense atmosphere of dread and stress throughout, all building to a terrifying conclusion.
---
16. Cabin Fever
Director: Eli Roth
Cast: Rider Strong, Jordan Ladd, James DeBello, Cerina Vincent
Run Time: 94 Minutes
IMBD Rating 5.6/10 | Rotten Tomatoes Rating: 63%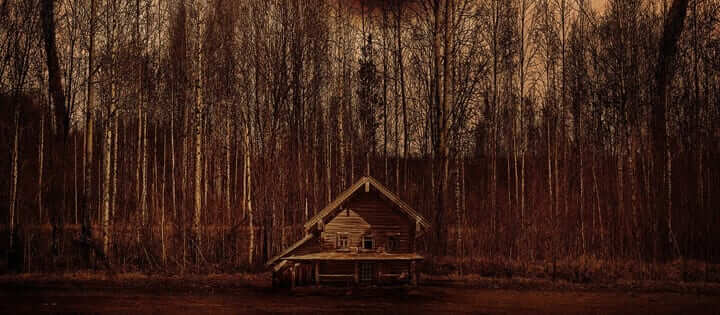 Bert, a college student vacationing with friends in the mountains, mistakenly shoots a local man with a skin infection while hunting in the woods. Panicking, he abandons the scene and leaves the man for dead. When the man stumbles into a reservoir, he infects the water supply, and soon one of Bert's friends becomes infected. The friends struggle to stop the contagious, flesh-eating disease while on the run from a group of ornery backwoods locals out for revenge.
Eli Roth made his directorial movie debut with horror movie Cabin Fever. Now, before you watch this movie you may want to put down that slice of pizza you're about to eat. Paying homage to the 70's and 80's rural horror movies, this unashamed gorefest will leave you a with a queasy stomach.
---
15. Red Dragon
Director: Brett Ratner
Cast: Anthony Hopkins, Edward Norton, Ralph Fiennes, Harvey Keitel
Run Time: 124 Minutes
IMBD Rating 7.2/10 | Rotten Tomatoes Rating: 68%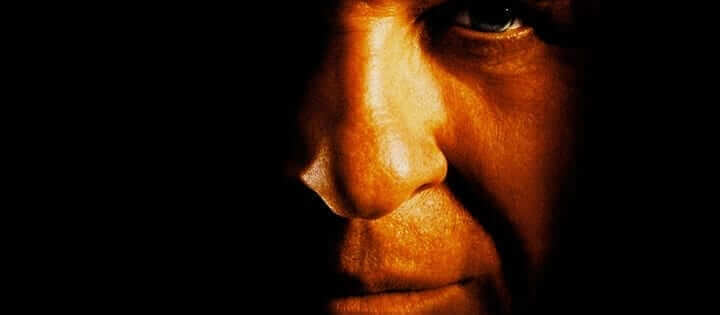 Ex-FBI agent Will Graham is an expert investigator who quit the Bureau after almost losing his life in the process of capturing the elusive Dr. Lecter. Now there is a new killer. After a series of particularly grisly murders, Graham soon realizes that the best way to catch this butcher, known as the "Tooth Fairy," is to find a way to get inside the killer's mind. For Graham, that means confronting his past and facing his former nemesis, the now-incarcerated Lecter.
Okay, this doesn't top the original film in the Hannibal mythos The Silence of the Lambs. But Anthony Hopkins returning as "Hannibal the Cannibal" makes it worth it. He just oozes creepiness and puts in another stellar performance.  A prequel to the events of Clarice Starling's encounters with Hannibal, this film also gives an interesting insight into the character.
---
14. The Cloverfield Paradox
Netflix Original
Director: Julius Onah
Cast: Gugu Mbatah-Raw, David Oyelowo, Chris O'Dowd, John Ortiz, Daniel Bruhl
Run Time: 102 Minutes
IMBD Rating 5.6/10 | Rotten Tomatoes Rating: 17%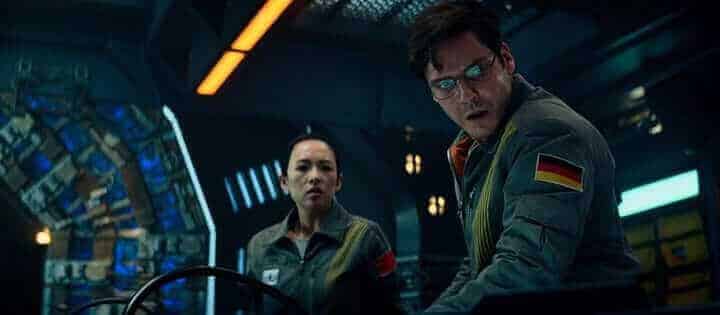 Orbiting above an Earth on the brink of catastrophic energy wars, scientists test a dangerous device that could provide unlimited power but also runs the risk of creating a terrifying paradox, leaving them face-to-face with a dark alternate reality.
If you're a fan of the Cloverfield universe created by J. J. Abrams then this is absolutely essential viewing. If you're a fan of sci-fi we'd also recommend this movie, but only once you've seen the two movies that Paradox follows— Cloverfield (2008) and 10 Cloverfield Lane (2016).
Paradox was initially intended to be carried in cinemas but because of a complicated plot and a tough box office in 2018, Netflix managed to secure the exclusive rights and dropped it in a spectacular fashion. Cast your minds back to Super Bowl 2018 and you'll remember the advertisement for this movie which followed with the bombshell announcement that it was ready to watch once the football game was over.
The sci-fi movie features the biggest cast yet with the likes of Gugu Mbatha-Raw, David Oyelowo, and Daniel Bruhl starring. It attempts to bridge the universes together and give context to the previous two movies. It's not perfect but it's a watchable and tense flick that hopefully pioneers a new way of releasing blockbuster movies.
---
13. The Babysitter
Netflix Original
Director: McG
Cast: Judah Lewis, Samara Weaving, Robbie Amell, Hana Mae Lee
Run Time:  85 Minutes
IMBD Rating 6.3/10 | Rotten Tomatoes Rating: 72%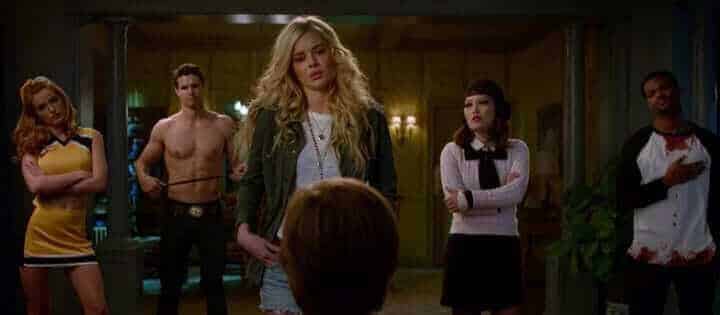 A new twist on the horror/comedy genre, this fun blood fest is a modern twist on the Home Alone-style story. Twelve-year-old Cole Johnson is dared by his friends to spy on his babysitter to see what she gets up too while he's supposed to be asleep. What starts out as a simple game of truth or dare between Bee and her friends turns into so much more. To Cole's horror, he witnesses a demonic ritual. Caught by her friends, Cole must fight for his life and stop Bee and her murderous crew.
While not critically acclaimed this was certainly a new take on the horror/comedy genre. It's a fun film and a must watch from the Netflix horror catalog.
https://youtu.be/6qCqrODw1nM
---
12. Gerald's Game 
Netflix Original
Director: Mike Flanagan
Cast: Carla Gugino, Bruce Greenwood, Henry Thomas, Carel Struycken
Run Time: 103 Minutes
IMBD Rating 6.6/10 | Rotten Tomatoes Rating: 90%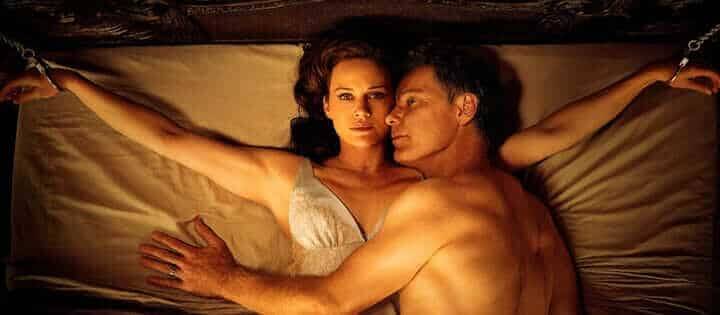 As you'd expect from an adaptation of a Stephen King novel, this movie is one of the tensest in the Netflix Original library. Plus it scored well with fans and critics alike.
Set in rural Alabama, a couple tries to spice up their sex life with disastrous consequences. What begins as a simple game turns into a fantastic psychological horror when a woman accidentally kills her husband during kinky play. Handcuffed to her bed with no hope of rescue, she begins hearing voices and seeing strange visions.
The movie is directed by Mike Flanagan who is also heading up a new series for Netflix, likely coming in 2018.
As you'd expect from a superbly written Stephen King novel, the characters are well fleshed out and, most importantly, the anxiety that King manages to create in his books carries over to the movie equivalent. A must watch.
---
11. Tucker and Dale vs. Evil
Director: Eli Craig
Cast: Tyler Labine, Alan Tudyk, Katrina Bowden, Jesse Moss
Run Time: 88 Minutes
IMBD Rating 7.6/10 | Rotten Tomatoes Rating: 84%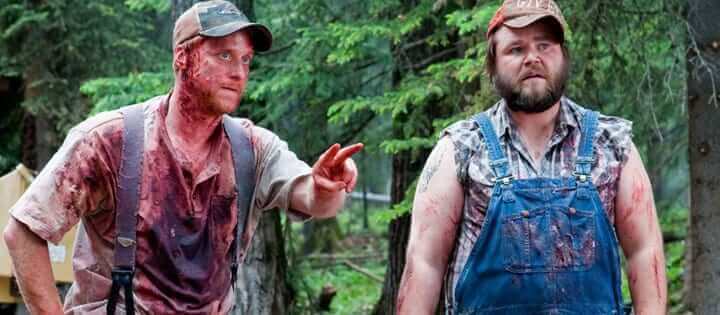 Affable hillbillies Tucker and Dale are on vacation at their dilapidated mountain cabin when they are mistaken for murderers by a group of preppy college students.
I know it's a parody so before anyone goes straight to the comment section hear me out. This movie surprised the hell out of me with its funny parody of "Hillbillies in the Woods" horror trope. It's got plenty of gore, plenty of laughs and left me entertained from start to finish!
---
10. Don't Breathe
Director: Fede Alvarez, Jane Levy, Dylan Minnette, Daniel Zovatto, Emma Bercovici
Cast: Stephen Lang,
Run Time: 88 Minutes
IMBD Rating 7.1/10 | Rotten Tomatoes Rating: 88%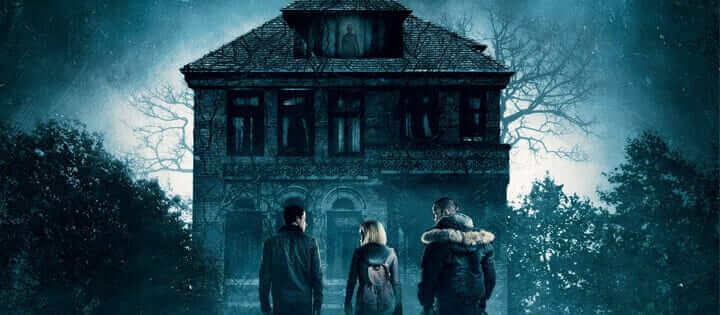 Rocky (Jane Levy), Alex and Money are three Detroit thieves who get their kicks by breaking into the houses of wealthy people. Money gets word about a blind veteran who won a major cash settlement following the death of his only child. Figuring he's an easy target, the trio invades the man's secluded home in an abandoned neighborhood. Finding themselves trapped inside, the young intruders must fight for their lives after making a shocking discovery about their supposedly helpless victim.
It's not very often you get a role reversal of the protagonist and antagonist in a horror movie. This film does a great job building suspense and keeps you guessing throughout. It's definitely one of the better horror movies to come out in a long time.
---
9. Hellraiser
Director: Clive Barker
Cast: Andrew Robinson, Clare Higgins, Sean Chapman, Robert Hines
Run Time: 93 Minutes
IMBD Rating 7/10 | Rotten Tomatoes Rating: 68%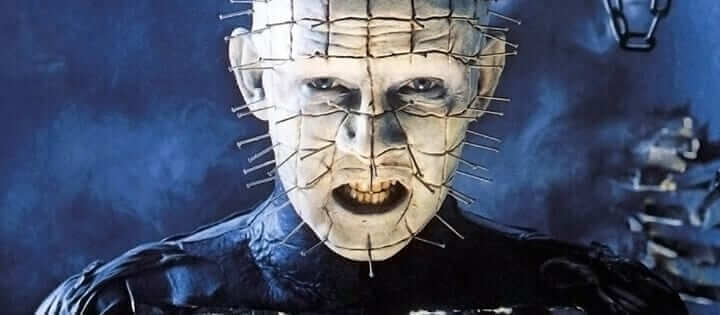 Sexual deviant Frank inadvertently opens a portal to hell when he tinkers with a box he bought while abroad. The act unleashes gruesome beings called Cenobites, who tear Frank's body apart. When Frank's brother and his wife, Julia, move into Frank's old house, they accidentally bring what is left of Frank back to life. Frank then convinces Julia, his one-time lover, to lure men back to the house so he can use their blood to reconstruct himself.
One of the most recognizable faces in Horror Movie history, Hellraiser is easily one of the most disturbing films in the past 40 years. Surprisingly artistic by horror movie standards, this was Clive Barker's directorial debut. Arguably the beginning of what would be known today as "horror porn," Hellraiser is a gorefest. Even if the VFX haven't aged well over the years, the quality of how it was made back then still deserves massive praise.
---
8. Hush
Director: Mike Flanagan
Cast: John Gallagher Jr., Kate Siegel, Michael Trucco, Samantha Sloyan
Run Time: 81 Minutes
IMBD Rating 6.6/10 | Rotten Tomatoes Rating: 88%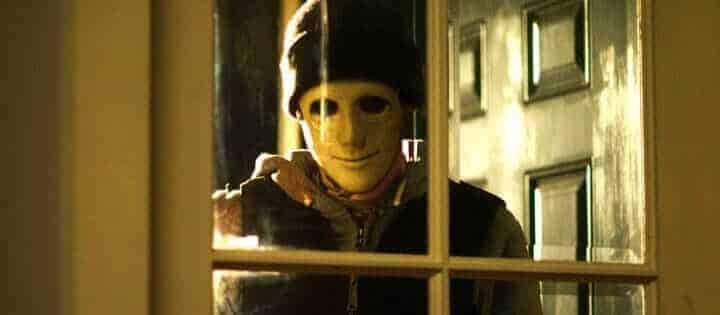 A deaf writer who retreated into the woods to live a solitary life must fight for her life in silence when a masked killer appears in her window.
A perfect example of how to base a movie on suspense, Hush is a refreshing look at the home invasion story. While it isn't introducing anything groundbreaking, this cat and mouse film will you leave you biting your nails and on the edge of your seat.
https://www.youtube.com/watch?v=ozO_1RARiyU
---
7. 1922
Netflix Original
Director: Zak Hilditch
Cast: Thomas Jane, Molly Parker, Dylan Schmid, Kaitlyn Bernard
Run Time: 102 Minutes
IMBD Rating 6.3/10 | Rotten Tomatoes Rating: 87%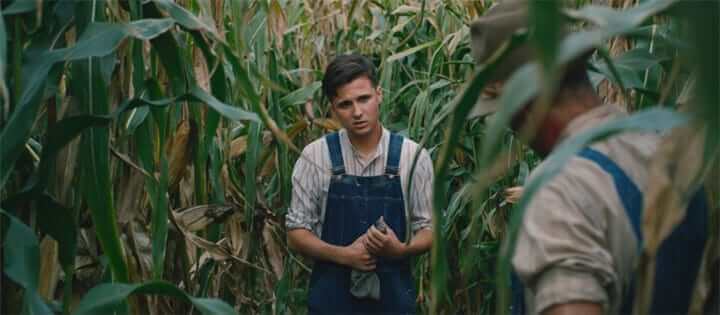 Rancher Wilfred James conspires to murder his wife Arlette for financial gain and convinces his teenage son Henry to participate.
Based on the novella of the same name by Stephen King, this wonderful suspense will keep you on the edge of your seat as it explores what guilt can do to the human mind. The screenplay was written and Directed by Zak Hilditch and his adaptation is a definitely a must watch. Even Stephen King, infamously known for panning adaptations of his work, praised the film.
---
6. Raw
Director: Julia Ducournau
Cast: Garance Marillier, Ella Rumpf, Rabah Nait Oufella, Laurent Lucas
Run Time: 98 Minutes
IMBD Rating 7.6/10 | Rotten Tomatoes Rating: 91%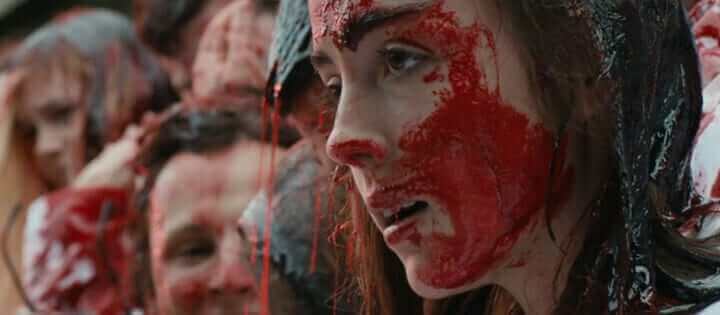 Stringent vegetarian Justine encounters a decadent, merciless, and dangerously seductive world during her first week at veterinary school. Desperate to fit in, she strays from her principles and eats raw meat for the first time. The young woman soon experiences terrible and unexpected consequences as her true self begins to emerge.
Just thinking about this film again makes me a feel a little faint. While I wouldn't consider this a zombie movie in the traditional sense, knowing that makes it that much scarier. There's something about someone eating flesh while still in control of their own humanity that just frightens the hell out of me. It's an incredibly dark film. If you can get past all the blood and gore then make sure to watch one of the creepiest comings of age films I have ever seen.
---
5. Cargo

Netflix Original
Director: Yolanda Ramke, Ben Howling
Cast: Martin Freeman, Anthony Hayes, Susie Porter, Kris McQuade
Run Time: 104 Minutes
IMBD Rating 6.3/10 | Rotten Tomatoes Rating: 85%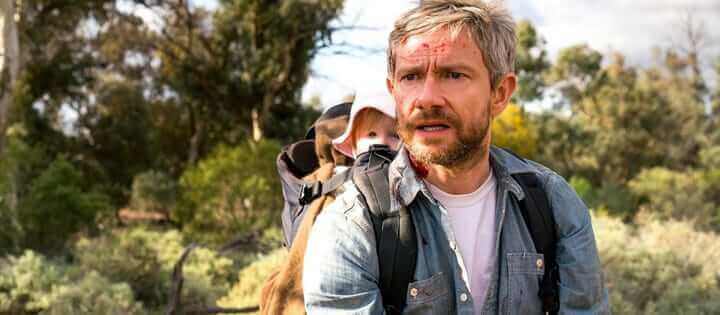 In a world overtaken by a virus that turns people into zombies within 48 hours, Andy, his wife Kay, and their one-year-old daughter, Rosie are living safely on a houseboat in rural Australia. While searching for food and water Kay is bitten by an infected being. Panicked and trying to find medical supplies for his wife, Andy gathers his family and takes to the road. In the rush he crashes his car, waking hours later to see that Kay has succumbed to the virus. In his attempt to leave the car and take his daughter to safety he is bitten by his wife. Andy traverses across the Australian wilderness, desperately trying to find someone to take care of his daughter before he too falls victim to the virus.
It's few and far between you get a good zombie film and there aren't many that really put an emphasis on humanity. I mean, yes, at its core this is a zombie survival horror movie, but it's much deeper than that. Martin Freeman really brings out the emotion of being a father on death's door, doing his utmost to ensure the survival of his daughter. While not a gorefest, the suspense of the movie with the zombies is great and Martin Freeman was a great casting choice.
---
4. The Lost Boys
Director: Joel Schumacher
Cast: Jason Patric, Corey Haim, Dianne Wiest, Barnard Hughes, Keifer Sutherland
Run Time: 97 Minutes
IMBD Rating 7.2/10 | Rotten Tomatoes Rating: 74%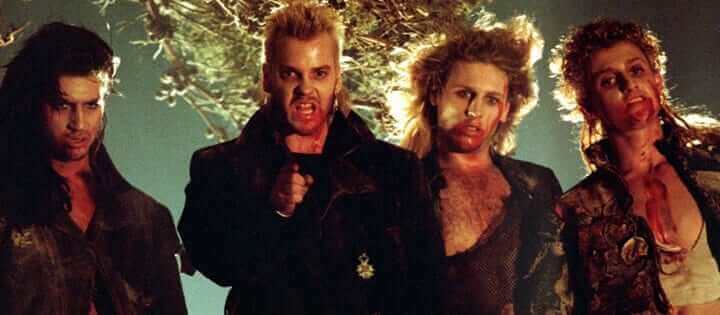 Teenage brothers Michael and Sam move with their mother to a small town in northern California. While the younger Sam meets a pair of kindred spirits in geeky comic-book nerds Edward and Alan, the angst-ridden Michael soon falls for a girl named Star who turns out to be in thrall to David, leader of a local gang of vampires. Sam and his new friends must save Michael and Star from the undead.
This may not a horror in the conventional sense, but vampires are vampires and an 80's classic such as this deserves to be in our top five! It's a perfect blend of scary and fun. The soundtrack alone is nostalgia heaven.
---
3. The Conjuring
Director: James Wan
Cast: Vera Farmiga, Patrick Wilson, Lili Taylor, Ron Livingston
Run Time: 111 Minutes
IMBD Rating 7.5/10 | Rotten Tomatoes Rating: 86%
In 1970, paranormal investigators and demonologists Lorraine and Ed Warren are summoned to the home of Carolyn and Roger Perron. The Perrons and their five daughters have recently moved into a secluded farmhouse, where a supernatural presence has made itself known. Though the manifestations are relatively benign at first, events soon escalate in a horrifying fashion, especially after the Warrens discover the house's macabre history.
The first in what is now known as the "Conjuring Universe," this film was genuinely terrifying when I first saw it at the cinema. After Directing gorefest Saw who would have thought that James Wan would go on to do a movie as scary as this? I mean, how many movies earn an R-rating without gore or sex? This movie has fully earned that on scares alone. You may be sleeping with the light on after this shock-fest!
---
2. Veronica
Director: Paco Plaza
Cast: Sandra Escacena, Bruna González, Claudia Placer, Iván Chavero, Ana Torrent
Run Time: 105 Minutes
IMBD Rating 6.2/10 | Rotten Tomatoes Rating: 87%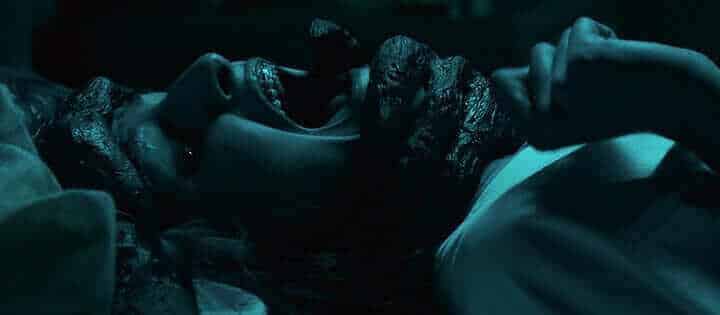 During a solar eclipse, young Verónica and her friends want to summon the spirit of Verónica's father using an Ouija board. During the session she loses consciousness and it soon becomes clear that evil demons have arrived
This is a film so scary that a lot of people were too terrified to even finish! There isn't much to say besides how bloody terrifying this film is. When children are mixed in with horror there is something doubly unsettling and the creepy factor ramps up ten fold. While not a masterpiece, this film will leave you thoroughly entertained and crapping your pants!
https://www.youtube.com/watch?v=iMWqCzTRNJc
---
1. Train to Busan
Director: Yeon Hang-So
Cast: Gong Yoo, Yeon Hang-So, Jung Yu-Mi, Ma Dong-Seok, Sohee
Run Time:  118 Minutes
IMBD Rating 7.6/10 | Rotten Tomatoes Rating: 96%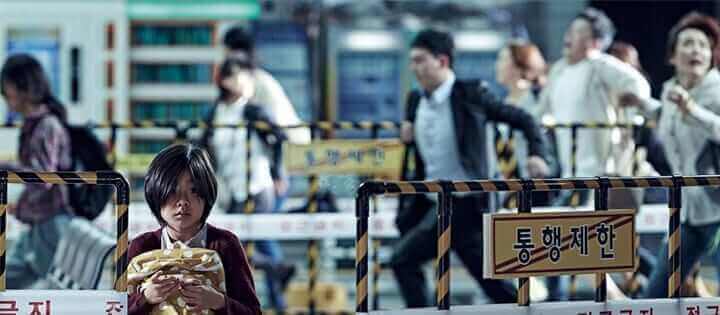 When a zombie virus breaks out in South Korea, passengers struggle to survive on the train from Seoul to Busan.
This will be a surprise to many (but not to those in the know), Train to Busan has topped the list. There are hundreds of zombie movies out there and, while it's hard for any zombie movie nowadays to stand out amongst the crowd, this film plowed through the list to stand tall at the top. The zombies in this movie are genuinely terrifying and creepy, and the story also has fantastic little subplots that actually make you care about the characters of a horror film. I won't give away too much, but make sure to put this one the top of your list this Halloween.
---
Do you agree with our list of best Horror movies on Netflix? Are there any we missed out that deserve a place? Let us know in the comments below! While you're here make sure to check out our Top 20 Horror TV Shows streaming on Netflix!