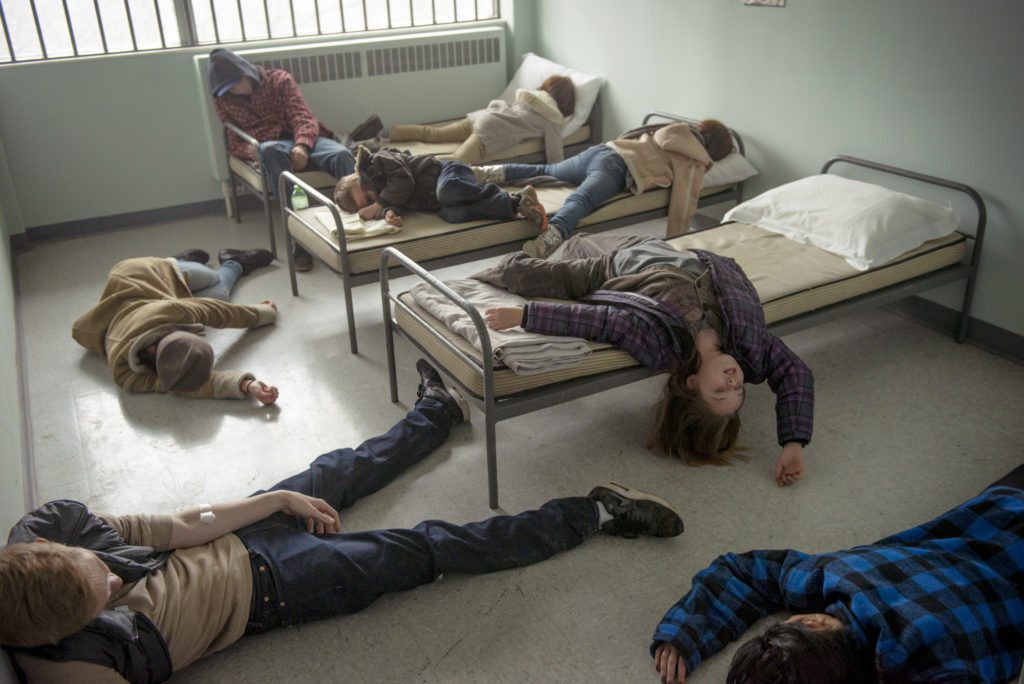 Season 2 of Between will be once again streaming exclusively on Netflix worldwide with the exception of Canada. So if you're wondering when the next episode of Between will be streaming on Netflix, look no further, we've got your release schedule here.
Unlike many other Netflix Originals, Between isn't released onto Netflix all in one go. Like some other partial Netflix Originals, a new episode is added to the service weekly. This type of release schedule is much more common in non-US markets like the UK where series such as Orphan Black, Once Upon a Time and Scream are all added in the weekly format due to its release schedule on the main network.
In the case of Between, new episodes air on the Canadian network that produces it on the Sunday night and then will be added to Netflix the following day on a Monday. For season 2, the series premieres in Canada on June 30th before being added to Netflix globally on the 1st of July. We'll then have new episodes weekly for 6 weeks (assumming IMDb's data on season 2 is correct) meaning that the new season will be all but wrapped up on August 5th 2016. It's nice to see this style of release on Netflix as it does give you a break between episodes but let's be honest, most of us prefer the format of releasing everything in one go.
Here's the release schedule:
Article Continues Below...
Episode 1 (Get Out of Town) – July 1st 2016
Episode 2 – July 8th 2016
Episode 3 – July 15th 2016
Episode 4 – July 22nd 2016
Episode 5 – July 29th 2016
Episode 6 – August 5th 2016
It's difficult to see at the moment as to whether they'll be producing a season 3 of the show, especially given the limited scope of the shows premise and
Between is among the 11 Netflix Originals scheduled to be coming our way in July making it a particularly busy month, so plan your binges accordingly.