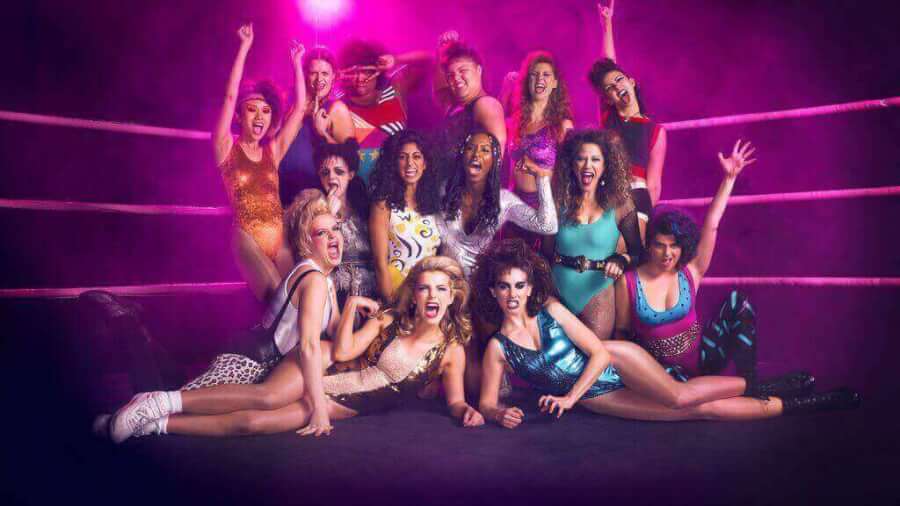 GLOW season 2 is coming to Netflix in 2018 and while we don't know the exact date or extensive details, we've done some digging and know enough to create this comprehensive everything you must know guide to GLOW season 2.
A quick recap for those not familiar with the series. The show comes from Jenji Kohan who also brought Orange is the New Black to Netflix. Jenji is involved in both projects which  The series is based on the real-life female wrestling movement and the show looks to retell their stories. Among the shows stars are Alison Brie (also features on Bojack Horseman), Marc Maron, Betty Gilpin, Kate Nash and Sydelle Noel.
https://www.youtube.com/watch?v=AZqDO6cTYVY
Article Continues Below...
---
What to expect in season 2
Expect more action according to the cast. Speaking to Deadline, Alison Brie said "The first season was all about training. In Season 2, it's all about shooting the show GLOW," adding "We're dressed in our wrestling characters almost all of every episode. It's a lot more behind the scenes of the making of the show. There's more on the production side and much less about learning how to wrestle."
Beyond that, we don't know too much more about the plot in season 2. The only other revelation from the interview included the fact that the actresses all perform their own stunts during the filming.
---
Who will be starring in season 2?
Here is the confirmed list of returning stars for season 2:
Alison Brie
Betty Gilpin
Marc Maron
Kia Stevens
Sydelle Noel
Kate Nash
Britt Baron
Britney Young
Gayle Rankin
Ellen Wong
Marianna Palka
Sunita Mani
Rebekka Johnson
Kimmy Gatewood
Chris Lowell
Kate Nash's return for some may be a surprise as she's gone back to her roots in music in recent months releasing new music. Speaking to the LA Times, Nash said that working on the series had "changed her life".
Baby Randy will be replaced for season 2 with Kyler and Kaleb.
---
Will GLOW win at the Emmys?
Netflix is hoping that GLOW is going to scoop awards at various award shows including the Emmys. In fact, it's taking part in the FYSEE which is dubbed as Netflix's "immersive exhibition celebrating the best of Netflix Emmy® Eligible programming"
Genji Kohan's other Netflix show, Orange is the New Black has traditionally done very well at the Emmys and GLOW looks to be following in the same vein.
---
How many episodes will be in season 2?
Much like season 1 of GLOW, it'll once again be 10 episodes long.
---
When will season 2 be on Netflix? Release date?
Just a day after we published this preview, Netflix announced the release date for S2. The whole of season 2 will be dropping on Netflix on June 29th, 2018.
---
Alison Brie Featured in the Netflix Tour
Alison featured in a bit for Joel McHale's new show. Although GLOW was only a passing reference, it hints that Alison may have another project at Netflix on the go. If you're a fan of Alison you'll know one of her biggest roles was that of Annie in Community. Joel and Alison both appeared in Community so this was a nice bit of fan service to that. Jim Rash also hinted at creating a community spinoff but the idea was quickly shot down. Dammit.
---
GLOW Funkopops now available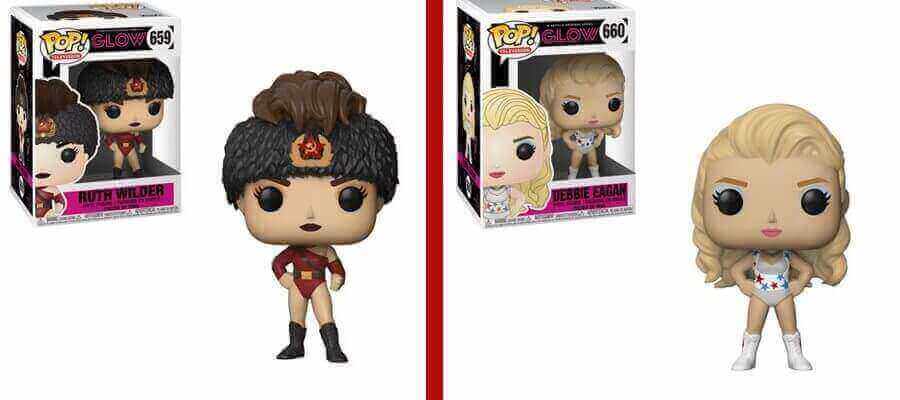 Both Ruth Wilder (Zoya the Destroyer) and Debbie Eagan (Liberty Belle) have gotten their own Funko Pop! figures.