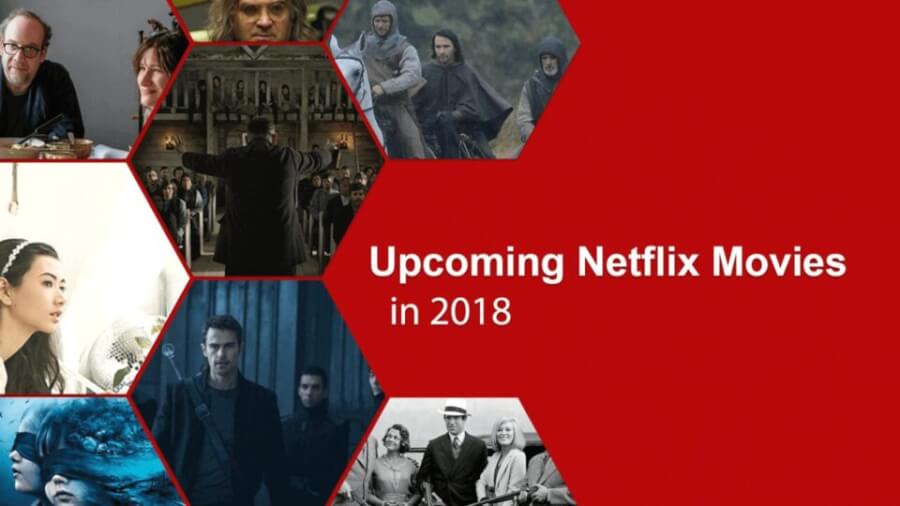 Welcome to your preview of all of the upcoming movies coming to Netflix throughout 2018.
As Netflix continues to thrive and grow, we're seeing more and more Originals being produced and released to our screens. Netflix has proved they are more than capable of producing titles of all genres, whether that's sci-fi series like Lost in Space, comedy specials hosted by comedians like Dave Chappelle, or even great documentaries like Dirty Money or Icarus.
Below we will be specifically coving all the movies that Netflix has announced to be arriving during 2018.
Article Continues Below...
Please note: this list only includes upcoming movies, not movies already released on Netflix throughout the year. We retire titles from this list typically at the end of each month. 
Last updated: 04/17/2018
Listed in order of release:
---
Cargo
Scheduled Release: May 18th
Language: English
Genre: Drama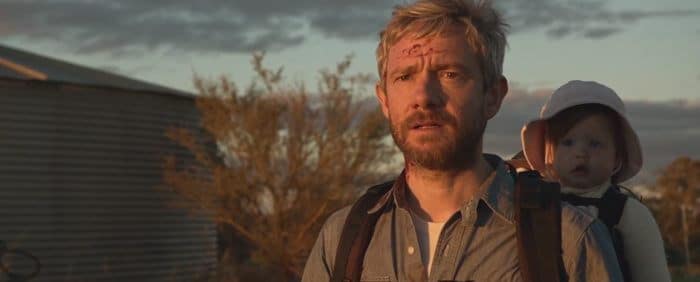 This post-apocalyptic thriller comes from Australia with the main draw being the appearance of Martin Freeman. You'll know Martin Freeman from titles like The Office, The Hobbit movies, Sherlock or season 1 of Fargo. Co-starring with Martin is Anthony Hayes and Caren Pistorius. The movie is a longer adaptation of the short movie of the same name and sees one father, who's now facing death after being infected, trying to find a new home for his baby daughter in Australia.
---
Hold the Dark
Scheduled Release: June 1st
Language: English
Genre: Thriller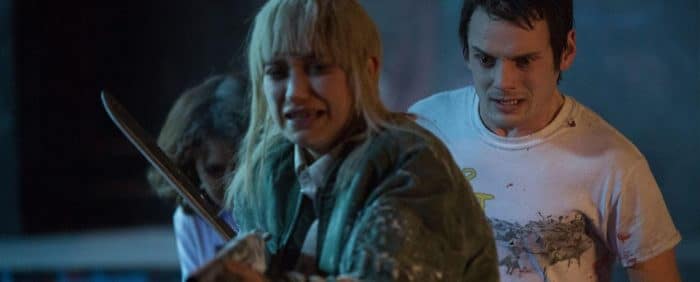 This thriller movie from director Jeremy Saulnier will be set in the Alaskan wilderness and the premise of the movie is that wolves are killing children and a biologist tasked with the investigation into the behavior becomes wrapped up in a strange family. Alexander Skarsgard, Jeffrey Wright, James Badge Dale, Riley Keough and James Bloor will be starring in the movie due out on the first of June.
---
The Angel
Scheduled Release: June 15th
Language: English/Arabic/Hebrew
Genre: Spy Thriller
This upcoming movie that'll be available in three languages at launch is an American made movie but filmed in the UK and is based on the book called The Angel: The Egyptian Spy Who Saved Israel. The film will follow Ashraf Marwan, the son-in-law of the former Egyptian president Gamal Abdel. For 27 years Marwan successfully spied for Israel and even had a part in the 1973 Yom Kippur War. After evading detection for so long, he is discovered in London in 2007. The book that the story is based off was a NewYork Times bestseller.
---
How it Ends
Scheduled Release: July 27th
Language: English
Genre: Action Thriller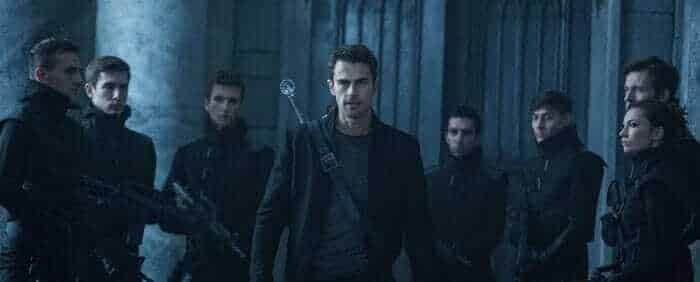 This new Action, Thriller directed by David M. Rosenthal stars Theo James, Forest Whitaker, and Kat Graham. The film is based on the 2010 script written by Brooks McLaren titled 'Black List'. Theo James plays a father attempting to get back to his pregnant wife after a sudden apocalypse grips the world.
---
To All the Boys I've Loved Before
Scheduled Release: August 17th
Language: English
Genre: Romantic drama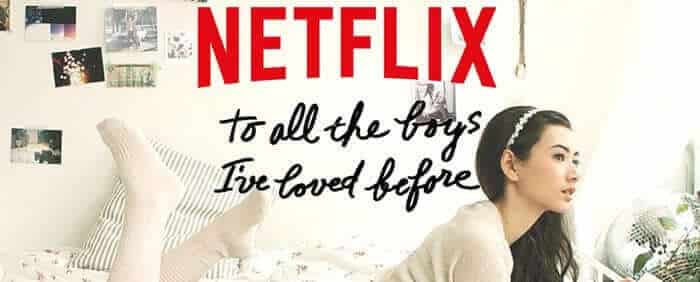 Netflix has produced a new romantic drama based on the 2014 novel written by Jenny Han that is due to release worldwide on August 17th. Lana Condor plays Lara Jean Song Covey who often takes time to write letters to all her past love-interests, for her to keep to herself of course. But after all her letters are somehow released to their intended recipients Lara's live is thrown into complete chaos as each of them confronts her. The original book spent an impressive 40 weeks on The New York Times Best Seller list and has been adapted into a total of 30 languages.
---
Private Life
Scheduled Release: September 21st
Language: English
Genre: Drama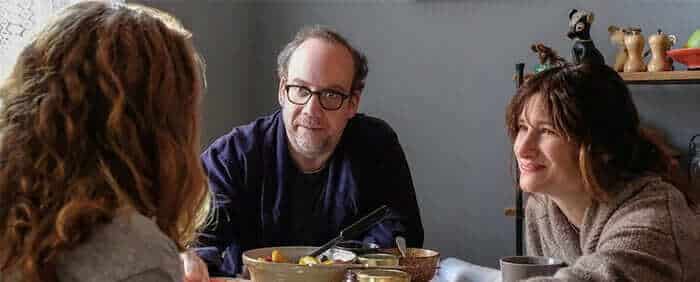 Written and directed by Tamara Jenkins this new Netflix Original had its debut release at the Sundance Film Festival back in January of this year. The film was positively received by critics and follows an author played by Kathryn Hahn whos going through a number of fertility treatments in order to have a child. This process puts the couples marriage on edge and the film follows their frustrating and deep desire to create a family.
---
Apostle
Scheduled Release: September 28th
Language: English
Genre: Period-Thriller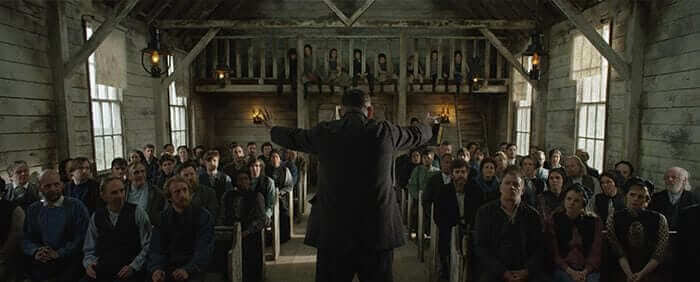 Set in 1905 Apostle follows Thomas Richardson, a man who journeys to a sinister and mysterious island in order to save his sister from a religious cult. It soon becomes clear that his community was built upon lies and as Thomas digs deeper and deeper he uncovers more chilling realizations. Not much more is known about this Netflix Original at the moment but it's due to release on the 28th of September.
---
The Highwaymen
Scheduled Release: October 19th
Language: English
Genre: Crime Drama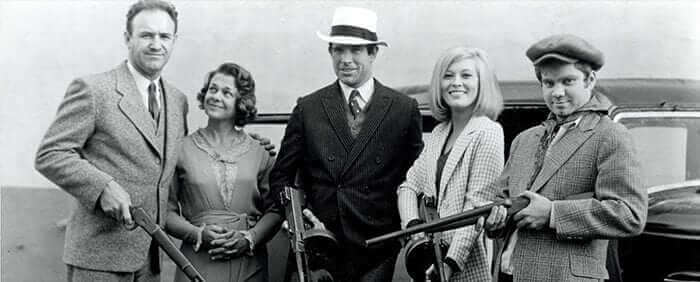 Starring Kevin Costner and Woody Harrelson this American Crime drama will take place during the robbery reign of Bonnie and Clyde. The two former Texas Rangers form a posse with the goal of ending the murderous spree of Bonnie & Clyde. This project has been a longtime goal for the writer John Fusco, who's always wanted to show the Ranger Frank Hamer in the true light, even befriending his real-life son. The film is clearly in the right hands.
---
Velvet Buzzsaw
Scheduled Release: October 26th
Language: English
Genre: Horror Thriller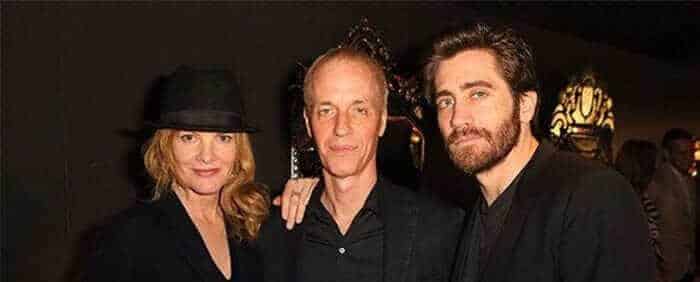 Our first Horror based title on this list comes in the form of Velvet Buzzsaw, starring Jake Gyllenhaal and Rene Russo. Even less is known about this upcoming Netflix Original apart from it will take place in the world of contemporary art, where massive collectors pay a severe price when "art collides with commerce".
---
Norway
Scheduled Release: November 2nd
Language: English
Genre: Drama/Thriller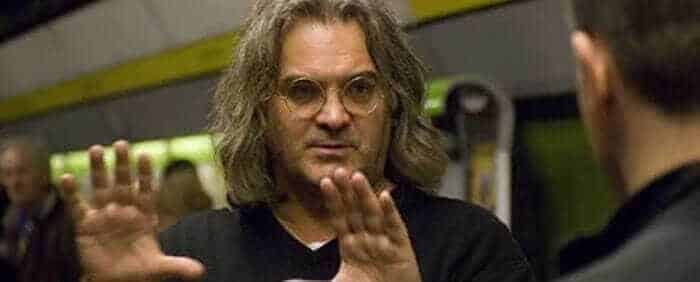 We're nearing the end of the year and once again not much is known about this upcoming Netflix Original. Norway is a biographical drama based on the horrific 2011 Norway terrorist attacks, where two supposedly lone wolf terrorists claimed the lives of 77 people. The film will star Ander Danielsen Lie and Jon Øigarden and will be directed by Paul Greengrass.
---
Outlaw King
Scheduled Release: November 23rd
Language: English
Genre: Historical-Epic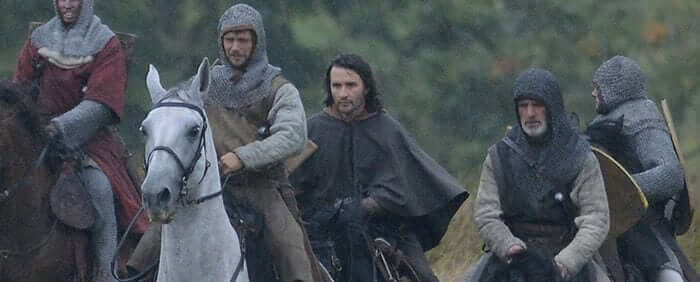 Directed by David Mackenzie, Outlaw King is a Scottish historical drama based around Robert the Bruce, who was King of the Scots from 1306 to 1329. Robert was the first to lead Scotland into a War of independence against England. The premise of this Netflix Original definitely sounds interesting for anyone interested in English/Scottish history. The cast for one looks promising, Chris Pine will play Robert the Bruce along with Stephen Dillane as Edward I of England (Stanis Baratheon), James Cosmo (Jeor Mormont) and Aaron Taylor-Johnson (Quicksilver/Kick-Ass).
---
Bird Box
Scheduled Release: December 21st
Language: English
Genre: Post-apocalyptic drama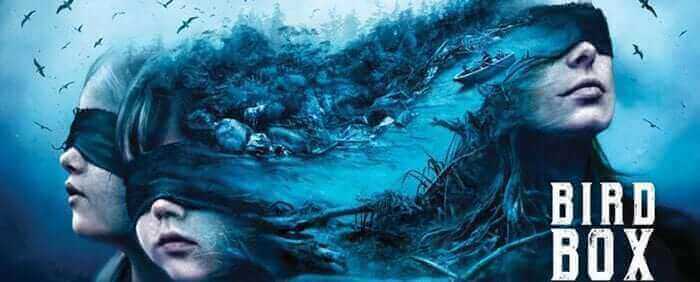 Based on the 2014 novel of the same name, Bird Box is a post-apocalypse drama/horror starring Sandra Bullock, Sarah Paulson and John Malkovich. We don't currently know if the movie will closely follow the plot of the book, but if the novel is anything to go by, the show will follow a woman attempting to guide her children to safety amongst an unknown and unseen threat. Most likely the show will also incorporate flashbacks and take place during numerous time periods.