Grace and Frankie Season 5: Official Renewal Status and Release Date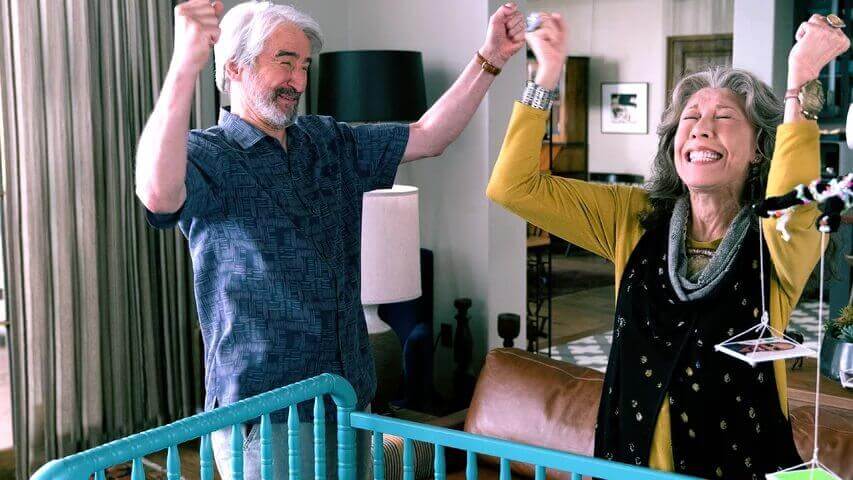 It's been a good year for Grace and Frankie fans with season 4 dropping on Netflix in the first month of the year. If you've already ploughed through the 13 new episodes you probably are looking to see whether season 5 has been renewed and when it'll be released on Netflix. Here's the latest.
Season 4 has been the highest ranked season so far, with the final episode, in particular, receiving rave reviews. The series sees Jane Fonda and Lily Tomlin return in the comedy unlike any other. The basic premise of the show is that Grace and Frankie have to find new lives after their husbands confess their love for each other. Throughout the seasons we've seen plenty of guest stars which notably included Lisa Kudrow for season 4.
The final episode didn't really give us too many indications as to whether there'll be a new season. Grace and Frankie were parent trapped for the final episode and ultimately found out their home on the beach was being sold. Beyond that, Robert and Sol had finally injected much-needed energy into their relationship. The ending doesn't leave you with a ton of questions hanging but there's certainly plenty of loose ends to wrap up.
Grace and Frankie Show History
Let's rewind to see how we got to season 4. The series first came to Netflix in May 2015 after being announced several months before it. Season 2 and 3 were both announced throughout 2015. Season 2 didn't arrive until May 2017 and season 3 has arrived just 11 months later in March 2017. Season 4 was announced a month after season 3 dropped and arrived on January 19th, 2018.
Grace and Frankie Season 5 Renewal Status
Official Renewal Status: Not yet renewed (Last updated: 01/20/2018)
Given the popularity of the show and the reviews, we strongly believe that season 5 is on the way. We will have a short wait for official confirmation. Typically we've had to wait around a month for confirmation which usually comes in the form of a Tweet from the official account.
Season 5 Release Date for Grace and Frankie
The series has kept a consistent release schedule since it started releasing back in 2015. That shouldn't change for season 5 assuming it gets renewed. In which case, we can expect season 5 to arrive between January and May 2019. You can expect to know the release date by Christmas 2018.
Are you wanting more Grace and Frankie? Let us know down below.