Iron Fist Season 2: Release Date, Renewal Status, The Defenders and Rumors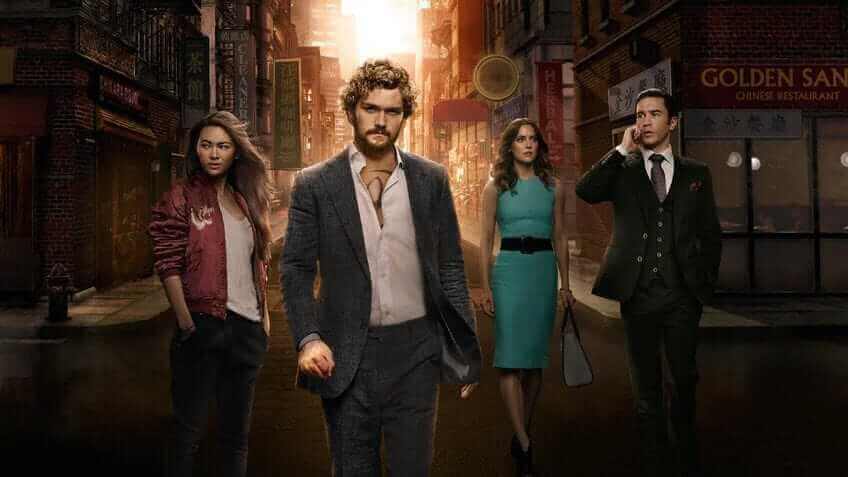 Iron Fist debuted on Netflix on Friday 17th March 2017 and already fans are already searching for answers about a second season. After all, there are so many questions to be answered. Here's everything we know about the status and return of the second season of Iron Fist.
Although the reviews weren't exactly the praising of the show, the show did eventually achieve what it set out to do, tell the origin story of Iron Fist. He's the fourth and final Defender to get his show before the inevitable matchup later this year.
Iron Fist Season 2 Renewal Status
Official renewal status: (07/24/2017) – The show has been renewed for season 2
At Comic-con 2017, among the many announcements for Netflix shows, Iron Fist was announced to have a second season. It's clear when it comes to the release date though, Iron Fist has been put right to the end of the priority.
Iron Fist will be back in The Defenders
While we wait for a definitive answer on Iron Fist season 2, the one thing we do know is that this isn't the last time we'll see Iron Fist. All of the Marvel/Netflix characters are scheduled to team up against The Fist in season 1 of The Defenders which has been rumoured to release anywhere between Summer 2017 and Fall 2017. As of right now, Finn Jones who plays Danny Rand is noted to be appearing in all eight of the episodes.
Related: We wrote a big preview including all of the cast, release schedule and rumours for season 1 of The Defenders.
When will Season 2 of Iron Fist be on Netflix?
Most Netflix Originals get yearly refreshes but this is highly unlikely to be the case for Iron Fist.
Because Iron Fist fits into a larger universe with one consistent and chronological storyline, let's review what other series are due out from Netflix, at least in the new couple of years.
The order as of right now is thought to be:
2015 – Daredevil Season 1 and Jessica Jones Season 1
2016 – Daredevil Season 2 and Luke Cage Season 1
2017 – Iron Fist Season 1, The Defenders Season 1 and The Punisher Season 1
2018 – Daredevil Season 3 and Jessica Jones Season 2
2019 – Luke Cage Season 2
That does leave a logical gap for Iron Fist season 2 to release in 2019. That's a heck of a wait but unless Netflix starts releasing more than two seasons for its Marvel shows (2017 includes a spinoff series, so we're not counting this year) a year, we can't see where else it fits.
Would you like to see season 2 of Iron Fist? Let us know in the comments below.