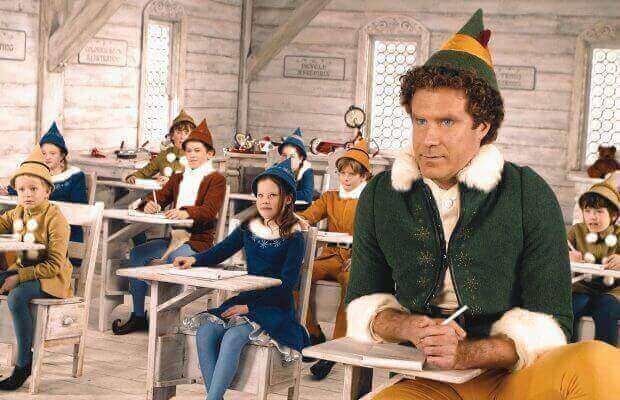 It's Christmas time and with that means that most people will flock to Netflix to find their favorite holiday movies on the service. In the case of many (including myself), the go-to movie is 2003's Will Ferrell cult hit, Elf. What we'll do is take a look as to where and if Elf is streaming on Netflix and also some reasons as to why it's one of the best Christmas movies out there. 
Will Ferrell plays the role of Buddy the Elf who is a little different from all of the other elves in the North Pole. Once he starts questioning why he's different, Santa sends him on a trip to New York City in search of his real father. The hilarity comes from the fact that Buddy isn't very well adjusted for the big apple and chaos ensues.
Alongside Ferrell is James Caan, Amy Sedaris, Mary Steenburgen, Peter Dinklage, Artie Lange and Daniel Tay. Without a doubt, this is probably the most popular Christmas movie currently available with only a handful of classics even close to rivaling it. It's likely the reason that Will Ferrell pretty much stars in everything nowadays.
Is Elf on Netflix US?
Sadly, Netflix in 2017 isn't streaming Elf this year and as you be finding out, the movie is pretty hard to find on any streaming service. The reason why? It's so incredibly popular. The only way to stream the movie currently is to use a video-on-demand platform which will effectively mean you need to pay for the title. Fortunately, Netflix in the US does still operate their DVD service which is currently renting the movie out but you'll want to get in fast as it's likely their supply will be outstripped by the demand.
Where Elf is on Netflix
Many Netflix regions do now carry the movie with the most notable English speaking countries being Australia and Canada who both carry the movie. Poland, Czech Republic, Hong Kong, India and Singapore also carry the movie.
In terms of other things to watch, there's plenty of other Christmas movies on Netflix and plenty coming to this year.