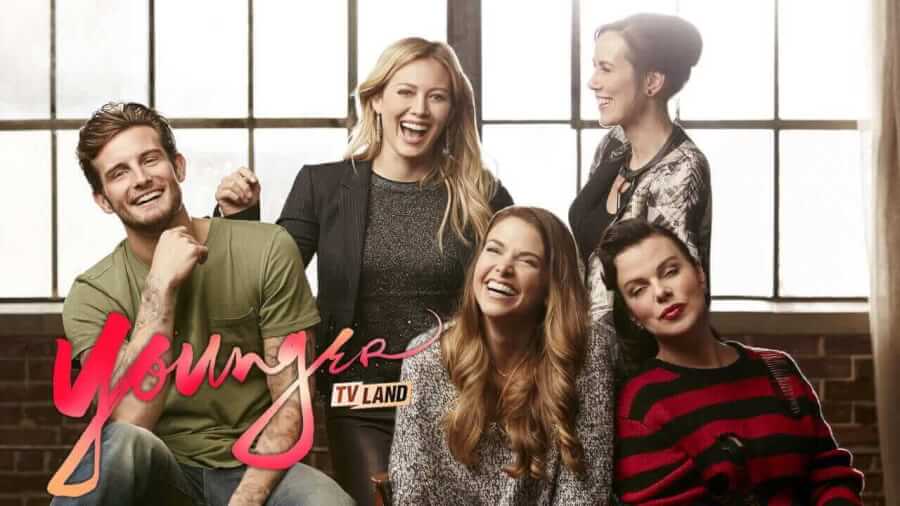 TVLand's long-running and popular series Younger is now well into its fifth season on the cable channel. Will we ever get Younger streaming on Netflix or is it exclusive elsewhere? Let's take a look. 
Younger is a comedy series where an older woman gets accidentally mistaken for a younger woman. It happens regularly enough that she decides to reboot her life as a 26-year-old to the advantage of both her career and love life. The series is instantly watchable and binge-able making it a perfect fit for a platform like Netflix.
The series runs on TV Land and if you're wondering who they are you won't be alone. The offshoot channel from Viacom is the equivalent of The CW for CBS or Freeform for ABC. It produces shows typically aimed at younger audiences.
In case you were wondering whether it's too late to jump on board with the series, you're absolutely not. The series has already been renewed for a sixth season.
Netflix isn't and won't be streaming Younger
Let's cut to the chase, Netflix isn't and in all likelihood will never be streaming any season of Younger. The reason? Viacom.
Viacom is notoriously unfriendly with Netflix with the exception of a handful of MTV shows that still remain on the service. Netflix used to get shows from Nickelodeon and Comedy Central in the US but that's no longer the case.
In the United States, the show resides exclusively on Hulu which shows both new and previous seasons. Most other countries will struggle with access to the show.
No other Netflix region is streaming the show either.
What are some alternatives to Younger on Netflix?
This article may have gave you doom and gloom but hopefully, we can restore your faith in Netflix by pointing to some other titles that are similar in nature.
The show shares a resemblance with many teen dramas and as teen dramas go, Riverdale is at the height. If you're looking for kickass female leads, check out the Netflix Original Girl Boss or Jane the Virgin. Pretty Little Liars is another title which often gets thrown around with Younger too.