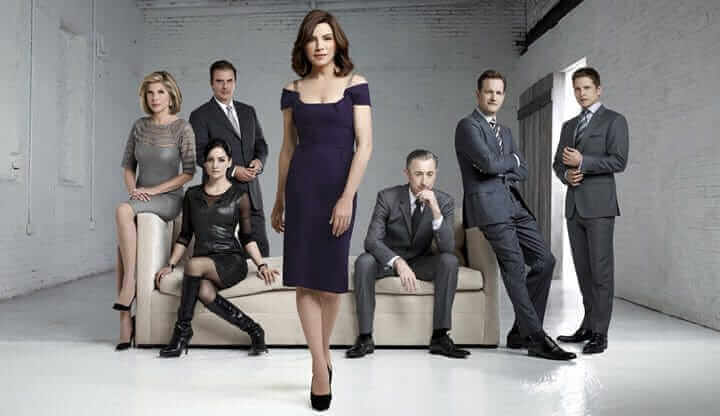 The Good Wife has been an enormous success for Netflix and we saw 156 episodes over 7 seasons. Sadly the programme will no longer be available to UK audiences from 1st February 2018. The show has only been available in the USA on DVD for a while.
The Good Wife follows the story of Alicia Florrick, played by Julianna Margulies, as she rebuilds her spin-offer against a background of growing children, a philandering and corrupt husband and the maelstrom of the American court system. 
During the show's runtime between 2009 and 2016, it's picked up many loyal fans and has been widely critically acclaimed. One thing is for sure, many Netflix users will miss this show dearly.
Due to the popularity of the show, it spawned a spin-off called 'The Good Fight' which first aired on February 19th, 2017. The show stars Christine Baranski and is set one year after the finale of The Good Wife. Unfortunately, this spin-off series is not available on UK, or US Netflix and is exclusively owned by CBS All Access.
Speaking of CBS, if you are a US viewer, the only streaming option you have for either show is their own service CBS All Access.
Why is the Good Wife leaving Netflix?
The various production companies behind The Good Wife were lead by CBS. While Netflix bought the distribution rights to the series, this was a term deal and all good things must come to an end and given Netflix's preference to new and updated content, The Good Wife made less financial sense for Netflix. The series is available on other streaming services in the UK but only on a pay-per-view basis.

So what of the future?
What with the spin-off series The Good Fight and the multitude of American courtroom dramas, the Good Wife has probably run its course. Many series of this type eventually return to Netflix for short runs and as soon as we hear anything, we'll let you know.
Will you be sad to see The Good Wife leave Netflix? Let us know in the comments below.