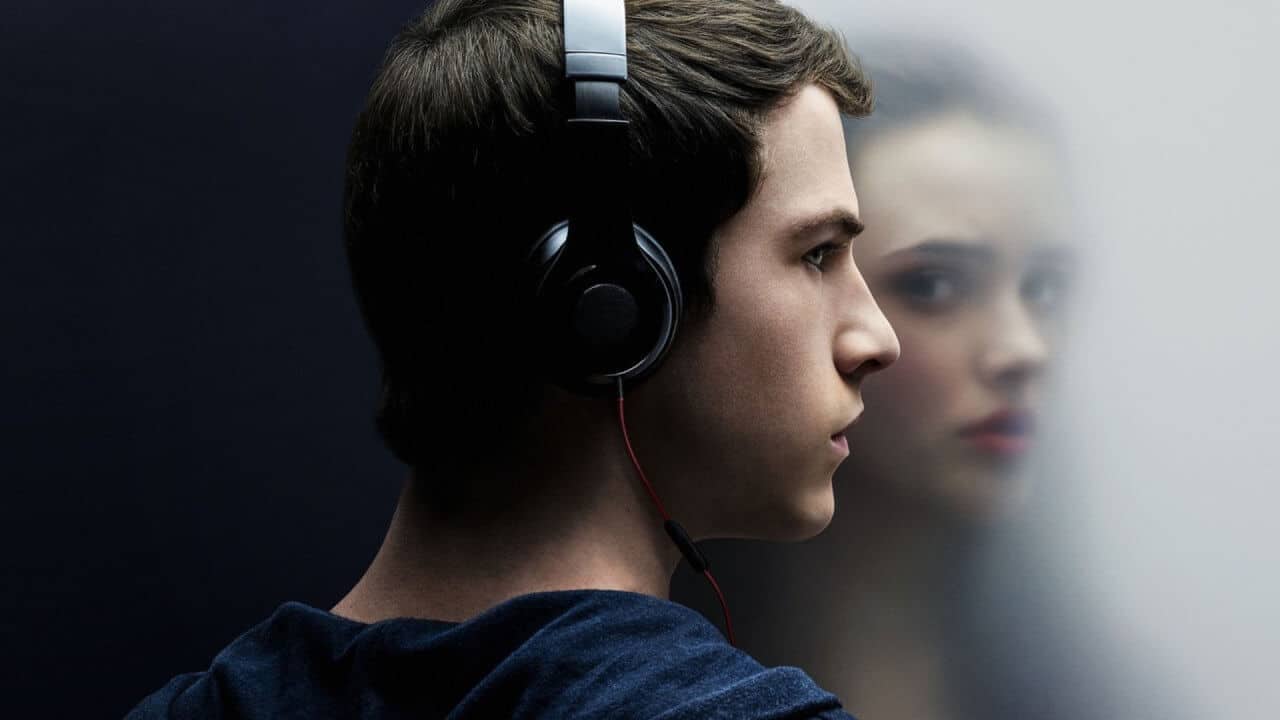 Season 3 of 13 Reasons Why will be coming to Netflix in 2019! The popular American drama has gone on to become one of the most popular shows on Netflix. With many anticipating its return, here's everything we know so far on season 3 of 13 Reasons Why.
13 Reasons Why is a Netflix Original Drama Series that first released in 2017. For its season debut, it soon became one of the most controversial seasons of television this decade. With a hard-hitting approach towards suicide and sexual assault, it split the opinion of its audience in half. Season 2 of the drama didn't hit as hard as its season one counterpart, but many fans still enjoyed nonetheless.
After teenager Hannah Langford commits suicide, it sets a chain of events in motion that will change the lives of those around her forever. 2 weeks after her death, fellow classmate Clay Jensen receives a mysterious box of pre-recorded tapes. On these tapes, are Hannah's recordings of her 13 reasons why she committed suicide.
Article Continues Below...
---
What can we expect from Season 3 of 13 Reasons Why?
The season finale ended with Clay successfully talking down Tyler from starting a school shooting. Tony arrives in time to drive Tyler away before the police arrive. Taking the rifle away from Tyler, Clay is left on the sidewalk with an assault rifle in hand as Jess and Justin ask what should they do now?
Season 2 left quite a few plot threads open for season 3. Firstly they'll have to focus on the fallout of Tyler's attempted shooting of the school. Tyler's decision to shoot up the school, to begin with, stemmed from his sexual assault from Montgomery and his friends.
Justin now living with Clay, is still yet to kick his heroin addiction so this will greatly affect his relationship with both Clay and girlfriend Jessica. Having lied on Bryce's behalf Chloe helped clear Bryce's name. As she was also raped by Bryce she is now pregnant with his child. Will Chloe keep the child, and will she come forward to testify against him?
The evidence of all the rapes and sexual assaults were destroyed by Nina Jones. As Nina was also a victim it's unknown why she destroyed the evidence. Now with all the evidence destroyed it will be harder to prove the sexual assaults of all the victims.
---
Will Katherine Langford be returning for Season 3?
It is still unconfirmed if Katherine Langford will be returning for season 3. But the actress did state in an Instagram post that season 2 was goodbye to the Hannah Baker character.
View this post on Instagram

"Hannah…I love you…and I let you go" Those are the words I was able to say six months ago, and now can finally share with you as my journey on @13reasonswhy has officially come to an end…as most of you know, this was my first ever job and I am so grateful to have had the opportunity to tell Hannah's story so fully in season 1, and to be asked back for a season 2. Thankyou to @netflix @paramountpics @anoncontent , the incredible producers, creatives, cast and crew for making these last 2 years so special. And to all of you here – Thankyou for filling my life with love and light 🙏 This show will always be a special part of my life, and regardless of whether Hannah is there or not, I know that I will continue to strive to do work that is meaningful and has a positive impact – whether that be in film, music, or any other form of art. There is a lot coming up this next year, and I can't wait to share it with you 💖 #hannahbaker
---
Who is in the cast for 13 Reasons Why Season 3?
As stated above we don't expect Katherine Langford to return as Hannah Baker. The main cast for this season is as such:
| Role | Actor/Actress | Where have I seen them before? |
| --- | --- | --- |
| Clay Jensen | Dylann Minnette | Goosebumps, Don't Breathe, Prison Break |
| Tony Padilla | Christian Navarro | Bushwick, Can You Ever Forgive Me, Run It |
| Jessica Davis | Alisha Boe | 68 Kill, Trophy Wife, Paranormal Activity 4 |
| Alex Standall | Miles Heizer | Parenthood, Nerve, Love Simon |
| Bryce Walker | Justin Prentice | Awkward, Malibu Country, Those Who Can't |
| Justin Foley | Brandon Flynn | BrainDead, Looks That Kill, Binge |
| Zach Dempsey | Ross Butler | Riverdale, Teen Beach Movie 2, Perfect High |
| Tyler Down | Devin Druid | Louder Than Bombs, Imperium, Olive Kitteridge |
| Montgomery de la Cruz | Timothy Granaderos | [email protected], The Twin, We Are Your Friends |
| Nora Walker | Brenda Strong | Desperate Housewives, Starship Troopers, Spaceballs |
---
Where's production up to on season 3?
Officially production of season three should have ended on February 6th. The official twitter account for the show has tweeted out on set photos.
Family photo. pic.twitter.com/8Hfsd2pbSH

— 13 Reasons Why (@13ReasonsWhy) September 27, 2018
Camera ready. pic.twitter.com/hKeXXiPIcy

— 13 Reasons Why (@13ReasonsWhy) October 24, 2018
---
How many episodes will be in 13 Reasons Why season 3?
It has been confirmed that the next season of 13 Reasons Why will also have 13 episodes.
None of the episode titles have been released yet but synopsis' on the first two episodes have been given. Due to the potential spoilers, we won't be posting them in this article.
If you wish to know the synopsis of the upcoming seasons then click here.
---
Has Netflix released a trailer for Season 3?
The trailer is finally here! It's been a long time coming but the trailer for 13 Reasons Why has finally arrived.
https://www.youtube.com/watch?v=Pws-LN_-riM
---
When will season 3 of 13 Reasons Why be on Netflix?
There was certainly a lot of speculation surrounding the release date of 13 Reasons Why season 3 but we can finally confirm when it will land on Netflix.
13 Reasons Why season 3 will be coming to Netflix on Friday, 23rd of August.
---
Will Season 3 be the last season of 13 Reasons Why?
It has not been reported that season three will be the last season of the show. With the recent string of shows being canceled by Netflix, it's not a stretch to suggest that 13 Reasons Why could face the ex after this season is over.
Taking into consideration how popular the show is, it is highly likely that the story will go on until of least season four. In fact, in recent weeks rumors have already begun about Netflix already renewed the show for season 4 although nothing has been confirmed.
---
Are you excited for season 3 of 13 Reasons Why? Let us know in the comments below!