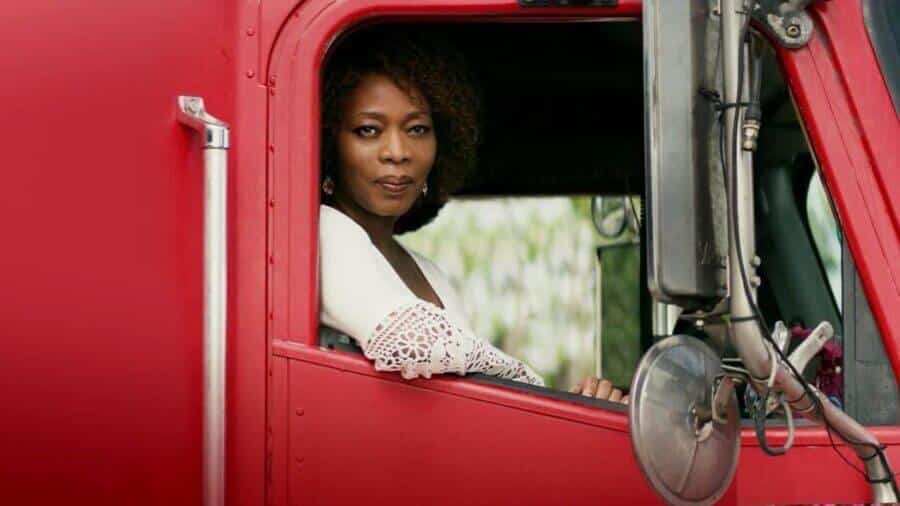 Juanita just dropped on Netflix and alongside its story of the reinvention of Juanita who moves to Montana to start a new life, its also accompanied by a great soundtrack but one that's going to be hard to research. Here's the complete song listing for the new Netflix Original movie. 
Despite featuring a lot of songs, most of the music found in Juanita isn't actually in the public domain. From our research, we've found that the majority of the soundtrack comes from a company who essentially provides 'stock music' from assorted up and coming artists.
We've included essentially three separate lists below. One with music that is released into the world and the other which is provided by Masterphonic. Then other unreleased songs by either up and coming or established artists and then the actual list of songs we could find around the internet that you can listen to.
Article Continues Below...
Full Track Listing for Juanita
Masterphonic Songs
Wistful Wondering – Jason Michael Webb
Slide the Diamonds – James1stGen
Fifty Shades of Blaire – Babymaking Music, Inc.
Say Something – Zaro Vega
The One – Leven Kall
Fat Man in the Bathtub – Magic Bus Crew
She'll Get You – Louie Bond and The Texas Playgirl
Dream Hotel – Annie Harvey
Matter – Balle featuring Felicia Douglass
Other Non-Released Songs
Stick Game Song – Eagle Calf Singers Traditional
Musette Parisienne – Roland Kovac
Waking Holy – Eagle Calf Singers
Between Worlds – Eagle Calf Singers
La Parigotte – Ludovic Beier and Oliver Lavergne
Rue Parisienne – Victor Cavini
Released Songs in Juanita
Honky Tonkin' Guitar Man – Russ Nasset and The Revelators
Get Up and Go – Stella Mwangi
Western Sky – Stephen James Taylor
Waiting On You – Crystal Radio
Key to your Heart – Adam Beach
On the Low – Common Kings
Get That Work – HSVN
Just Feels Good – Imani Coppola
There you have it. Apologies that most of the songs mentioned above aren't available but hopefully Netflix decides to release the soundtrack at a later date.
Did you enjoy Juanita on Netflix? Let us know in the comments down below.