On My Block Season 2: Netflix Renewal & When Will S2 Release?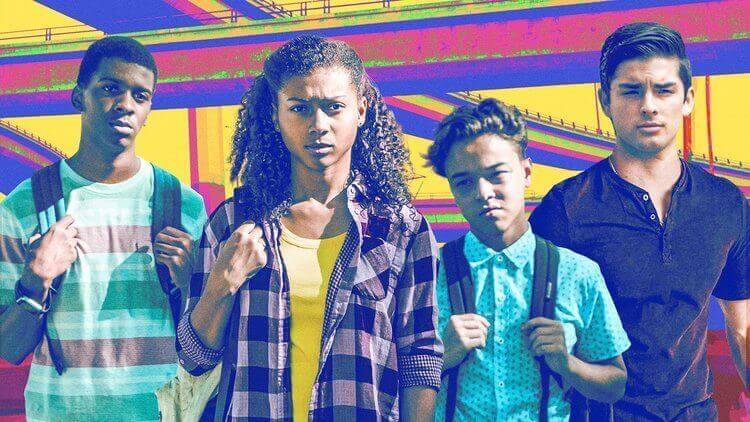 Season 1 of On My Block ended with a bang which is making us crave for the next season of On My Block. When will season 2 be coming to Netflix and has it even been renewed? These are questions we'll look to answer below. 
In case you're not familiar, On My Block is a brand new coming of age drama aimed predominantly at teens but unlike others in the genre, it shows a more serious side to growing up. The series is set in Los Angeles in a rough inner-city neighborhood where we follow four teens trying to navigate growing up as they all begin high school.
Season 1 of On My Block landed on Netflix first on March 16th, 2018 and had ten episodes for the first season. It starred up and coming actors Sierra Capri, Jason Genao, Brett Gray, Diego Tinoco and Ronni Hawk as well as a recurring role from Jessica Marie Garcia. The show isn't the first coming of age drama to release this year but the show has been referred to as one of the best breakout shows of 2018 so far.
Caution: spoilers below.
The ending ended with most in tears as the series ended with Olivia and Ruby getting shot. It would appear that Ruby is still breathing but the future is less clear for Olivia. The series had its fair share of ups and downs throughout but the series had one of the biggest cliffhangers we've witnessed for years particularly for a first season.
Season 2 Renewal Status
Official Renewal Status: Renewed (Last Updated: 04/14/2018)
The announcement of season 2 finally came and season 2 of On My Block is happening! After the smash hit success of the first hit and easily being one of the best new releases of the year, Netflix gave the show a second season. As we've talked about before, it was likely that Netflix was going to ax either On My Block or Everything Sucks given they both occupy the same space and it looks as though On My Block won.
SEASON 2 WE DOIN THIS! Thank u fam for watching and spreading the word!! @Netflix bless upppppppp pic.twitter.com/Vm6M6YyFOe

— On My Block (@OnMyBlockTv) April 13, 2018
When will Season 2 of On My Block be on Netflix?
Without a renewal status, it makes life a little harder to predict a release date for season 2. With that said, because of the shows genre and episode count we're certain that the show will be following a loose annual schedule.
Given this, we think if a renewal comes in the next couple of months, we think that Netflix will be releasing season 2 of On My Block as soon as March 2019.
What about you? Do you think On My Block should get a second season? Let us know in the comments box down below. We're going to guess the