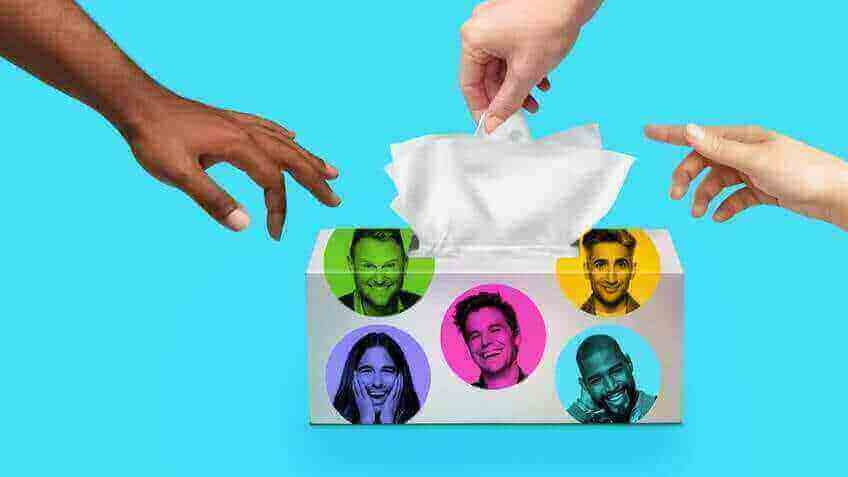 Queer Eye returns to Netflix for the second time in 2018 and given its current schedule, we may be getting more episodes by the end of 2018 too. We're here to tell you all about season 3 as to whether it's happening and when it'll be on Netflix.
The rebooted reality series has been a huge hit for Netflix. It's managed to grab headlines since the first season landed on Netflix back in February 2018. It didn't take long for Netflix to renew the show and even manage to get a second season ready for a summer release.
The premise of the show is the same as the series that came before it. Each episode they find a new subject/victim in need of some drastic changes in their life. Each of the five has experience in different areas to help the heterosexual men refind their mojo.
Queer Eye Season 3 Netflix Renewal Status
Renewal Status: Not yet renewed (last updated: 06/17/2018)
There's no current word as to whether the boys will be back for a third season. With that said, in the final episode, there were multiple hints that they'd be returning.
Given how fast new seasons are being produced, don't expect the lack of news to be the case for long. We're fully expecting Queer Eye to return for season 3.
The show has been highly present at Netflix's FYSEE event recently where they showcase their biggest shows. Netflix is fully behind Queer Eye, it's not going anywhere.
https://www.instagram.com/p/BjfS7jbFA8h/?hl=en&taken-by=antoni
It's widely thought that season 3 would take us away from Georgia.
When will Season 3 of Queer Eye be on Netflix?
If you consider we only had to wait five months between season 1 and 2, that could mean we could see another season of Queer Eye come October/November 2018.
Of course, we'll have a better idea when it comes to releasing date once the series has been officially confirmed for the third season.
Do you want to see Queer Eye return for season 3? Do you think we'll get new episodes by the end of the year? Let us know in the comments down below.