The 100 season 6 is due out for the release at the end of April 2019 on The CW but Netflix will also be getting season 6 of The 100 but its release will differ depending on your region. Here's the full release schedule for when season 6 of The 100 will be on Netflix. 
Now releasing on a somewhat regular yearly schedule, The 100 is The CW's big sci-fi series that sits alongside its other content such as teen series such as Riverdale, comedies like Jane the Virgin and
As we stated above, season 6 is due for release on April 30th, 2019 on The CW. Season 6 was announced promptly after the first few episodes of season 5 had aired.
Season 6 will see multiple big changes and some would argue, it almost constitutes the series being rebooted. It will see new cast members as well as a new planet to explore.
Now let's go through individual Netflix regions to see when The 100 season 6 will be streaming on Netflix.
---
The 100 Season 6 Netflix Canada Release Date
Canadians get the best deal when it comes to The 100. You'll be getting weekly episodes dropped onto the service. You're probably aware of a few shows that drop on Netflix under this format and it'll be exactly the same for season 6 of The 100.
New episodes will air in the United States on Tuesdays before dropping on Netflix on the Wednesday. The episode will be streamable at around 3 AM EST.
We're expecting 13 episodes in season 6 so here's the full release schedule for Netflix Canada.
| Episode # | The CW Release Date | Netflix Canada Release |
| --- | --- | --- |
| Episode 01 | April 30th, 2019 | May 1st, 2019 |
| Episode 02 | May 7th | May 8th |
| Episode 03 | May 14th | May 15th |
| Episode 04 | May 21st | May 22nd |
| Episode 05 | May 28th | May 29th |
| Episode 06 | June 4th | June 5th |
| Episode 07 | June 11th | June 12th |
| Episode 08 | June 18th | June 19th |
| Episode 09 | June 25th | June 26th |
| Episode 10 | July 2nd | July 3rd |
| Episode 11 | July 9th | July 10th |
| Episode 12 | July 16th | July 17th |
| Episode 13 | July 23rd | July 24th |
This table is subject to change and doesn't include any break which season 5 had between episodes 5 & 6.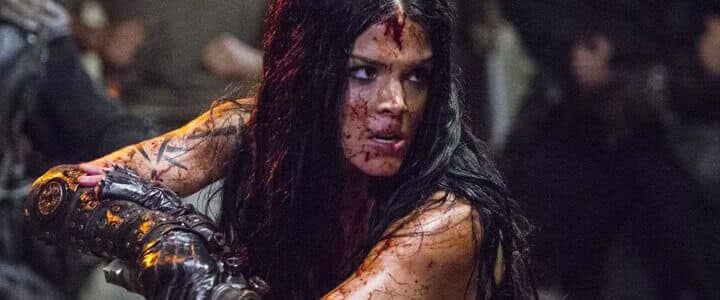 ---
When The 100 Season 6 will be on Netflix in the United States
In the United States, the series won't be dropping weekly but is currently expected to drop. Before 2016, you'd have to wait until October but thanks to the deal struck in 2016, new titles come to Netflix roughly a week after the finale airs.
Last year, The 100 finished on August 7th before coming to Netflix on August 15th.
Assuming there's no break, we're currently expecting season 6 to arrive on Netflix US in early August 2019.
But there's a major caveat here. This year, The CW contract is potentially going to come to an end and rumors are circulating that Netflix will be losing The CW. In which case, the release of season 6 is potentially on the line. We've had no further evidence of this yet and will update once we hear further.
If you can't wait for the Netflix release, there is a couple of other options. The first is to go through The CW seed application and the second is watching directly through The CW site.
There you have it, that's when season 6 of The 100 will be streaming on Netflix in both the United States and Canada.