In the short amount of time the Original series has featured on Netflix, Virgin River is already becoming a popular hit with subscribers. With many tuning in to binge the series already, fans are demanding to know if Virgin River will be returning for a second season? Fans will be delighted to learn that Virgin River has been renewed for a second season and will be returning to Netflix in 2020!
Despite the lack of a trailer, plenty of subscribers have already been tuning in to watch Virgin River. It's not surprising the series has resonated well with subscribers, as small-town dramas have always been very popular amongst audiences. It's taken time, but Netflix is finally investing in the Hallmark-esque dramas, and Virgin River is the perfect series to test the waters.
Virgin River is a Netflix Original romantic-drama series based on the novels of the same name by author Robyn Carr. Production of the series has been handled by Sea To Sky Productions ULC., with all of the filming taking place in British Columbia, Canada.
---
Has Netflix renewed Virgin River for a second season?
Official Netflix Renewal Status: Renewed (Last Updated: 09/12/2019)
Not only has Virgin River been renewed but filming for the second season has been ongoing since September 9th, and is scheduled to conclude by December 17th.
Fans will be ecstatic to learn that the series will be returning to Netflix later in 2020.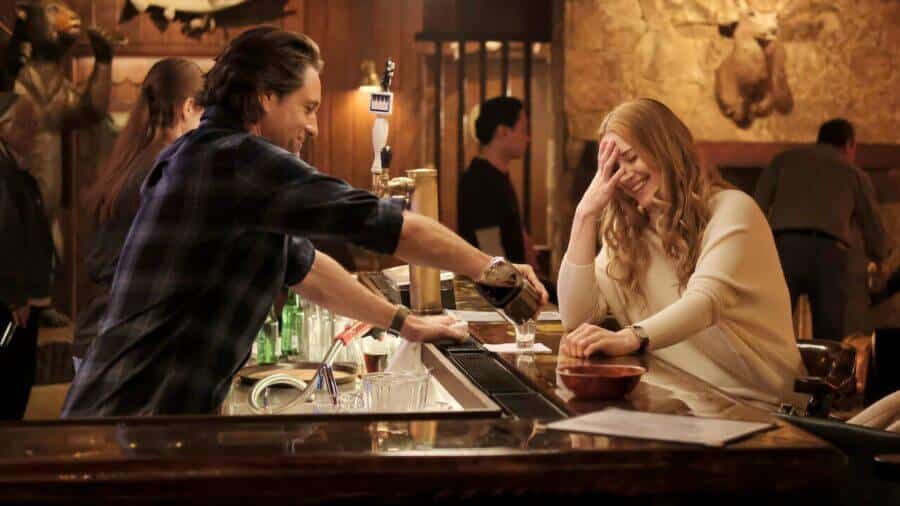 ---
When will the second season of Virgin River be on Netflix?
Filming for the second season will conclude on December 17th, that's three months earlier than the first season, which concluded filming in March 2019. Assuming that Netflix doesn't have plans for Virgin River to be a part of its winter line-up, we could season two arrive in September 2020.
Our speculation for the release date is thanks to the nine months it took between filming for the first season finishing and its release date. The series could arrive even earlier than September if the subscriber demand is high enough.
Our Speculated Release Date: Fall 2020
---
What's going on with the marketing for Virgin River?
At the time of writing Netflix has yet to release a trailer for Virgin River, a simple marketing ploy which could represent an overall failure to promote the series.
Netflix forgot to upload any trailer for Virgin River. The bare minimum to market a show!

— Kasey Moore (@kasey__moore) December 6, 2019
Not to mention there has been a distinct lack of promotion on social media. Thankfully those who have tuned in to watch the series have certainly helped by singing the series praises. Hopefully, for the second season, Netflix will put more effort into marketing Virgin River.
Thankfully, the author of the Virgin River novels, Robyn Carr has taken to twitter to promote the series:
Are you binge-watching the new @netflix Virgin River series today or over the weekend? #VirginRiver #VirginRiverSeries #robyncarr #binge #Netflix https://t.co/2pygq4JXs8

— Robyn Carr (@RCarrWriter) December 6, 2019
---
How have subscribers taken to Virgin River?
The initial reaction online to Virgin River has been very positive:
I just finished watching #VirginRiver and it's impossible that that's the end, give me the second season 😭 The balance between flashbacks and the present time is perfect, I've truly loved the series ❤️ pic.twitter.com/D3rGpuySFh

— Silvia (@Silvia95063744) December 7, 2019
I may or may not have binged 9 hours of the new Netflix show Virgin River in one sitting. pic.twitter.com/mMEVC1LVLx

— Heather (@breezydayH) December 8, 2019
martin is incredible in virgin river the way he can convey emotions and act with just his eyes and facial expressions and make you feel his pain i'm blown away his talent was wasted on greys pic.twitter.com/Xw3C7JwDQ3

— kara (@sloansavery) December 7, 2019
---
Will there be a third season of Virgin River?
Despite the jokes about the dreaded 'cancelation curse' we're expecting to see plenty more seasons of Virgin River.
One thing the series isn't lacking is source material, thanks to the great number of books of which Virgin River is based on. In total there are twenty-one Virgin River novels, so there's no excuse for Netflix to pull out of the series early.
---
Are you excited about the second season of Virgin River? Let us know in the comments below!