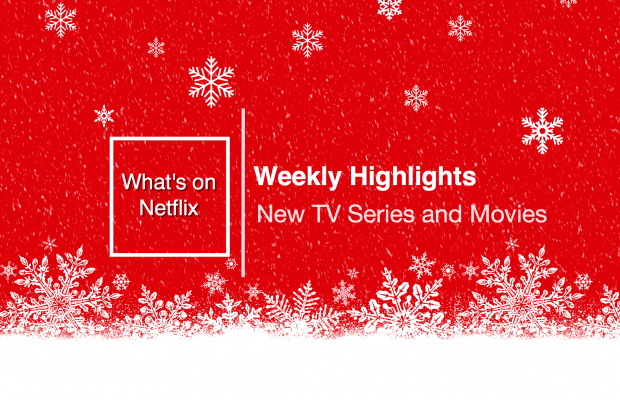 New week, new titles! You've almost made it through the holidays. Do you have any sanity left? If you have little ones about there are lots of things to keep them entertained this weekend, along with a couple of great additions for the adults, too. Keep chanting "serenity now!" to yourself and hide away with a binge if you can. You can do it. The winter break is almost over! In a few more days you be be sick of Valentine's Day.
The Graduate
This Mike Nichols classic stars Dustin Hoffman as a young man fresh out of college with few perspectives on the horizon and a distaste for his parent's money and lifestyle. After a party he walks a neighbor home, beginning what becomes a very complicated situation between himself, his much older neighbor now turned mistress and her daughter. The picture is one of the key, ground-breaking films of the late 1960s, and helped to set in motion a new era of film-making. It also propelled Dustin Hoffman to stardom.
---
Comedy Bang! Bang! Season 5
Based on the podcast of the same name, this talkshow parody is awkward, fun, and totally weird. Hosted byScott Aukerman with music by Reggie Watts (who also has a comedy special currently streaming on Netflix), it's a blend of sketch and interviews with notable guests that comedy nerds will love.
---
The Magicians
Based on Lev Grossman's best-selling books, this Syfy show centers around Brakebills University, a secret institution specializing in magic. Think Harry Potter for adults. If you're looking for an entertaining fantasy series, give this one a try. Just wait till the kids have gone to bed.
---
Legends
If procedural shows are more up your alley, this spy drama stars Sean Bean as an agent in the FBI's Deep Cover Operations division who can transform himself into different people. But when he learns that his life may be a lie, he faces the choice between the demands of his job and a desire to solve the mystery of his real identity. Based on Robert Littell's novel of the same name, and from the producers of Homeland, it's an easy watch.
---
New Year's Eve Countdowns
If you tiny humans wandering about this is for you. Continuing a tradition that began last year, there are several videos counting down to 2017 featuring characters from popular, kid-friendly Netflix shows. There are several to choose from including Fuller House, Beat Bugs, All Hail King Julien, Troll Hunters and more. They're only a minute of two each so knock yourself out! It's a fun way to celebrate with the kids yet maybe get them in bed a little earlier than midnight.
Have a wonderful, safe, and Happy New Year. Happy streaming!