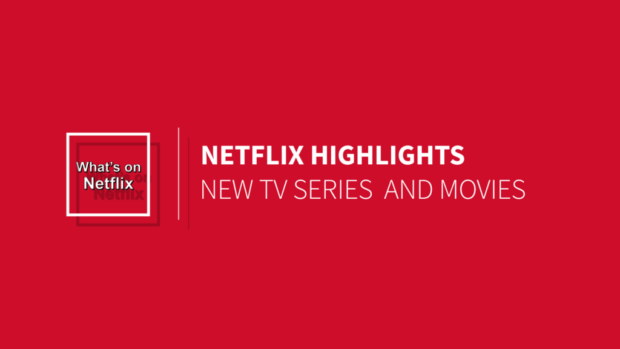 New week, new titles. Did you get crazy for President's Day? I sure did. (And by "crazy" I mean put on slippers and watch Netflix.) Here's hoping you had a great week. Take full advantage of your downtime with your best friend and some of these titles. A few are even great nap-fuel. You deserve it.
---
Trevor Noah: Afraid of the Dark 
Netflix Original
Confession: I have been ready to never accept Trevor Noah. I liked The Daily Show the way it was, thankyouverymuch. I don't like change and I get set in my ways. After prodding from a friend (and the fact that, you know, I had to watch it anyway), this new Original special has changed my mind. He's a smart guy with something to say. And funny, at that. Who knew? He's removed from the constraints of the Daily Show and we are getting more of what America is like to someone new to New York and American politics. The fresh viewpoint is eye-opening in addition to hilarious. Keep an open mind. I'm glad I finally changed mine.
---
Ken Burns: Prohibition, The Civil War, The Roosevelts
As someone that has seen all of these more than once (#nerdalert), I highly recommend them all. Learning with Ken Burns never feels forced. It's always interesting and moves at a good pace. Bonus: the narration is so smooth. If you're ready to put your feet up and take a nap with some interesting subjects, these are for you.
---
Sausage Party
"From the mind of Seth Rogan." Just saying that to get it out of the way. Those words are enough for most people to know immediately whether they are going to love something or despise it. If you're still with me, let's move on, shall we?
This takeoff of Pixar and Dreamworks movies is basically an R-rated cartoon for grown-ups. It follows a sausage who tries to discover the truth about his existence and goes on a journey with his friends to escape their fate. It is filled with big name actors, including Michael Cera, Salma Hayek, Bill Hader and James Franco. If you're ready to turn off your brain and laugh at a crude yet hilarious exploration of existence, theology, and religion (never thought you'd be seeing those things smashed together, did you?), then look no further.
---
I Don't Feel At Home In This World Anymore 
Netflix Original
I was getting a little worried about you, Netflix. Your tries at movies have so far been…mediocre at best. But it looks like you're starting to get the hang of things. Last week you gave us Girlfriend's Day and now this black comedy to enjoy. Melanie Lynskey (who is such a strong indie actor) stars as a woman fed up with the assholes subsisting in the world around her. Finally, when she is burglarized, she reaches her breaking point. She and her obnoxious neighbor ( Elijah Wood) set out to find the thieves, but they soon find themselves on a violent, absurd odyssey. It's a gritty, goofy revenge tale worth your time.
---
Z Nation
Z Nation is television that is so bad it's good. Brought to you by the fine folks who have given us such films as Snakes On A Train, Abraham Lincoln VS Zombies (I kinda liked that one.), and Nazis At The Center of the Earth, it's an outlandish zombie adventure. Several years after an infection swept across the earth, only one man is known to have survived the contagion. Now a ragtag group of strangers must band together with the mission of getting him to the West Coast where a vaccine can be made from his blood. It's as ridiculous as it sounds which is what makes it so much fun. No pretense. Just preposterous zombie fun. Turn off your brain for a while (BRAINS!) and enjoy.
Happy weekend and happy streaming!