Line of Duty has returned to the BBC for season 5 and if you're in the United Kingdom, you'll likely eventually get Line of Duty streaming. Other regions may vary so let's take a look at when season 5 of Line of Duty will likely come to Netflix. 
The crime series which shares the same writing staff as the excellent Bodyguard has quickly become of the BBC's biggest shows.
Season 5 just recently began airing in the UK and has already become the most watched show of 2019 so far in the United Kingdom. Season 5 of Line of Duty is due to wrap up on the BBC on May 5th.
Article Continues Below...
Now let's take a look at when Line of Duty is coming to Netflix:
Will Line of Duty be coming to Netflix in the United States?
Despite Netflix carrying Bodyguard as a Netflix Original in the US, Line of Duty remains away from Netflix. That's because the deal was done multiple years ago with another streaming provider. Unless something dramatically changes, we can't foresee Line of Duty ending up on Netflix in the US.
Fortunately, you're well covered in the United States for alternative streaming options for Line of Duty. Hulu is the most widely available streaming service with all four seasons and season 5 likely to come by the end of 2019. Hoopla and Acorn TV also has the show with Acorn TV carrying season 5 from May 2019 onwards according to a representative from the company:
@kasey__moore Hi Kasey. Line of Duty, Season 5 will make its exclusive US premiere on Acorn TV on May 13, 2019. Can you update your story?

— C Campbell (@campbell0810) April 29, 2019
---
When will Season 5 of Line of Duty be on Netflix in the UK
For the moment, Netflix will have to wait a little while before Line of Duty can be added.
The BBC keeps their titles on the iPlayer service for some time after its initial airing and that's the best location to stream the season at the moment.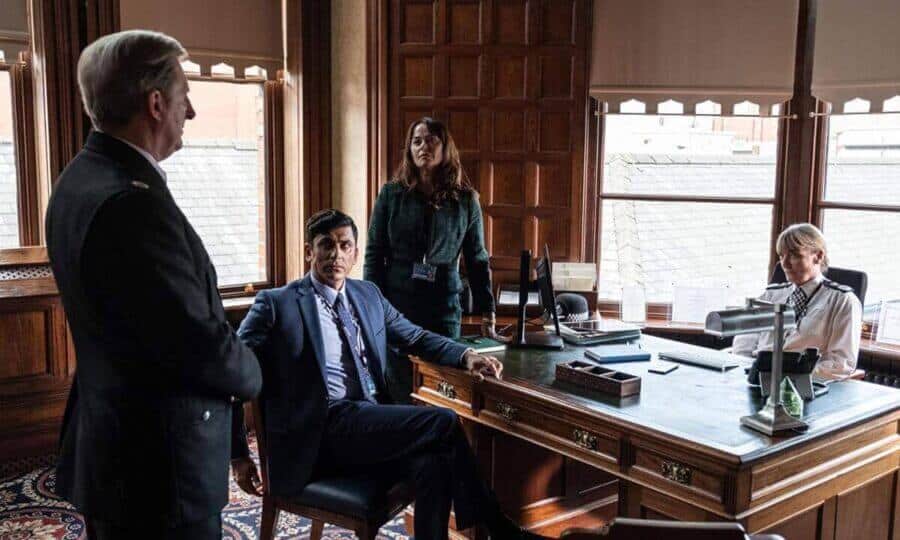 Here's how Line of Duty has released on Netflix thus far in the UK:
Season 3 was added to Netflix in March 2017
Season 4 was added to Netflix in October 2018
Those release dates have been roughly a year and six months after their release on the BBC.
In which case, we'd probably expect season 5 of Line of Duty to arrive on Netflix in the United Kingdom in October 2020. Bodyguard came to Netflix a little earlier to the UK with only a six-month wait. Should Line of Duty follow that shows release schedule, we'll see season 5 added in October 2019.
Are you looking forward to watching season 5 of Line of Duty on Netflix? Let us know in the comments.