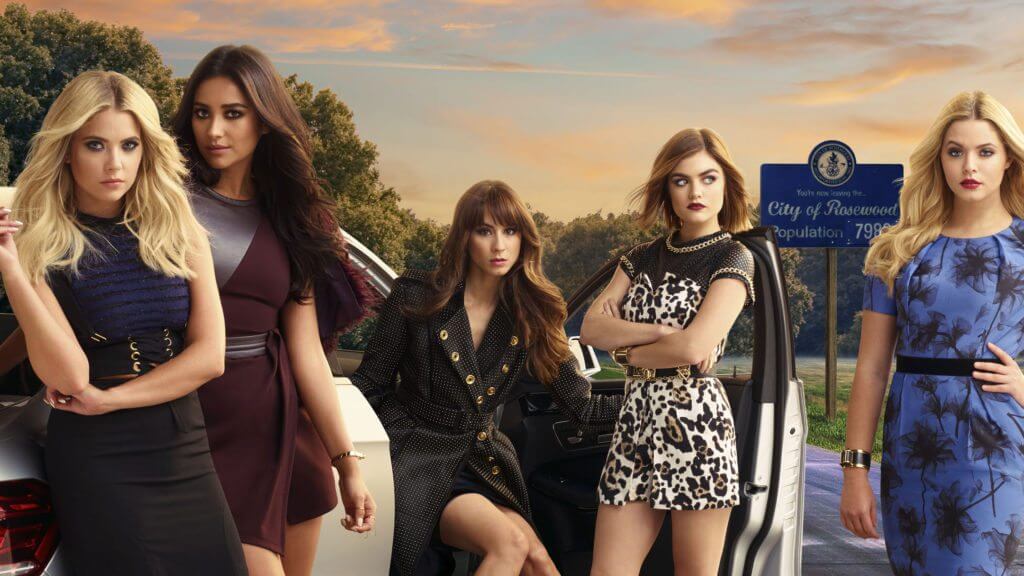 For some Netflix regions this year, you'll be getting new episodes of Pretty Little Liars season 7 shortly after it airs but for the rest of the world you'll be anxiously awaiting details as to when you'll be able to binge through the entire season 7 of Pretty Little Liars.
With the fact that season 7 is rumored to be the final season in the franchise, we may finally get some answers this season which if you're waiting for it to join Netflix will be a tantalizing wait. Here's everything we know about when season 7 is on or coming to Netflix.
If this is the first time you've ever heard of Pretty Little Liars, let's fill you in. The show which has been running since June 2010 has captured viewers attention with its mystery filled series based on the book of  the same name. It focuses on teenage girls who are hiding a dirty secret which someone by the name of "A" knows about and won't stop causing the girls grief.
Article Continues Below...
Let's talk about Pretty Little Liars on Netflix. For as long as we've been doing this website, Pretty Little Liars has received regular yearly updates with its new seasons on Netflix and given that ABC's parent company Disney, is entered into new relations with Netflix in 2016, we suspect that season 7 is definitely on the cards.
For those who are in the United Kingdom and some other Netflix regions, you'll be getting weekly doses of Pretty Little Liars season 7. Each episode airs on Wednesday on ABC in America then will be added to Netflix the Thursday following. This has been the case since episode 1 that aired on June 21st in the States. This deal will continue for the rest of the season and will likely go into season 8, providing it's renewed.
For those in the States and other countries, you'll sadly have to wait a bit longer for season 7 to arrive. Each year in the past, Pretty Little Liars has been added to Netflix a couple of weeks before the season debut which leads us to believe that season 7 will be added in June 2017. With that said, if this is the final season then it could be added even sooner to the Netflix library.
In any event, we'll keep you up to speed here on What's on Netflix.