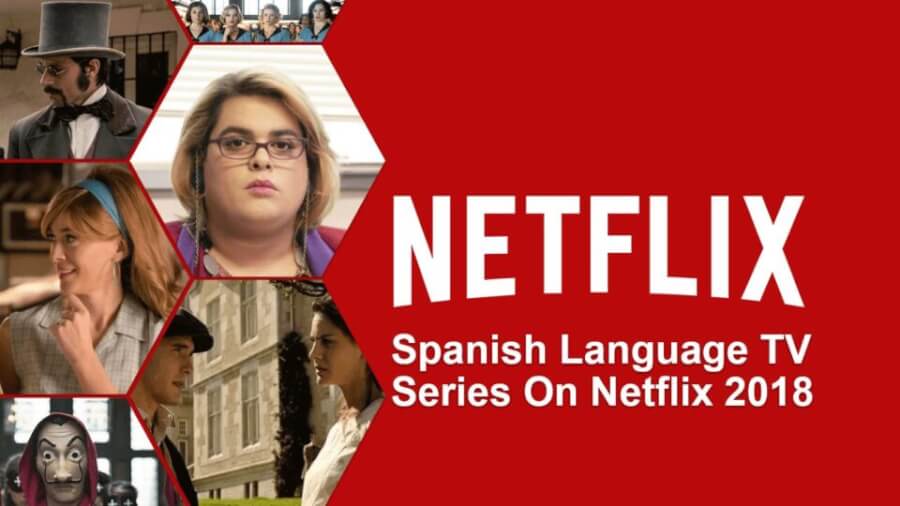 As we are well aware, Spanish is the second most widely spoken language on planet Earth. The creation of entertainment media hasn't really followed this in the past; which is shame. Recently, however, Netflix has been very supportive of Spanish language TV production and there are plenty of Netflix Originals out there. We have picked a list of Spanish language TV series for you to look at and chosen a selection for special review.
There have been several Northern European productions in the last few years that have attracted worldwide audiences even thought they are subtitled. This is because of the sheer quality of the stories and the production. We argue that much Spanish language TV is worthy of similar attention and urge you to look beyond the language an enjoy them with subtitles. See what you think.
---
El Ministerio del Tiempo
Starring: Nacho Fresneda, Cayetana Guillén Cuervo, Juan Gea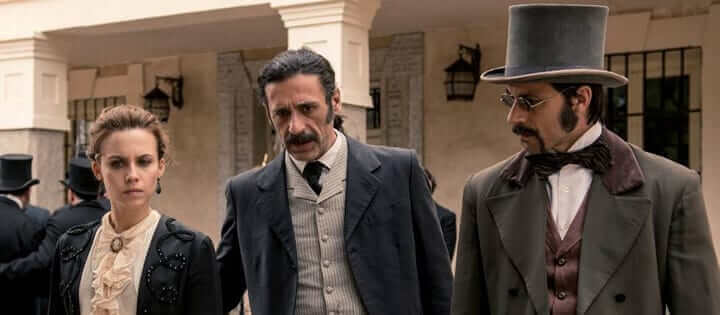 Widely branded as The Ministry of Time, there have been 3 seasons of El Ministerio del Tiempo so far. And the use of a English title speaks volumes to the success of this production. This is an intriguing action sci-fi story that also has a good dose of comedy. Three people from different periods of history are brought together to ensure that things go right in Spanish history. Others, of course, are trying to make sure they don't. The story lines are strong, the direction is good, the acting excellent, the CGI passable and even the history is pretty accurate. And you can't always say that! The bottom line is that, while this started life as a Spanish offering it has spread it's wings far wider and rightly so.
---
Money Heist
Starring: Úrsula Corberó, Itziar Ituño, Álvaro Morte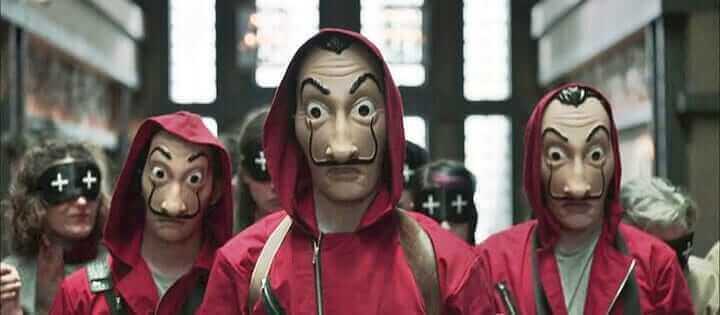 Money Heist has now attracted 3 series and as many awards. Our protagonists are true antiheroes as what they're up to – robbing banks – is fundamentally wrong. Seen as a poke in the eye for capitalism, this is, arguably socialist propaganda. But that isn't all bad. We have morality, meaning and message in abundance and beautifully delivered. The use of Salvador Dali masks is an interesting device. Dali, or Salvador Domingo Felipe Jacinto Dalí i Domènech, 1st Marquis of Dalí de Púbol to give him his proper name was first and foremost a surrealist artist rather than a political activist. A minor aristocrat, his bent was excess rather than rebellion against society codes. And you can safely forget all of that in this absorbing series.
---
Grand Hotel
Starring: Adriana Ozores, Amaia Salamanca, Yon González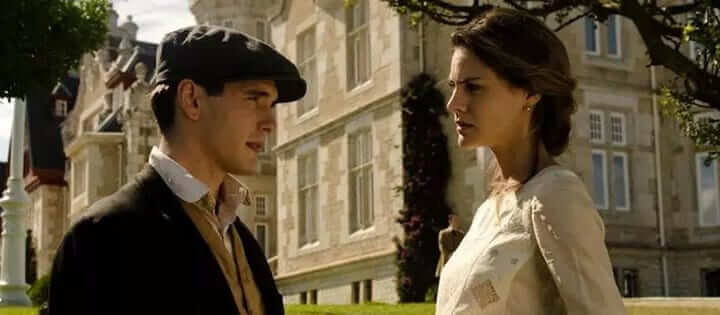 There have been several versions of Grand Hotel and that's because it's such a good story. And the sub stories include love, blackmail, jealousy, crime, comedy, scheming and counter-scheming. Phew. There are many moments when the actors deliveries are so good, the subtitles become almost redundant. In fact there are moments when it feels more British than Spanish and that's pretty unusual. There are 3 seasons available of this version of Grand Hotel to watch on Netflix. Those of you who have seen Cable Girls will be interested to know that Yon González who plays the main role in Grand Hotel also appears in Cable girls.
---
Cable Girls
Starring: Blanca Suárez, Maggie Civantos, Ángela Cremonte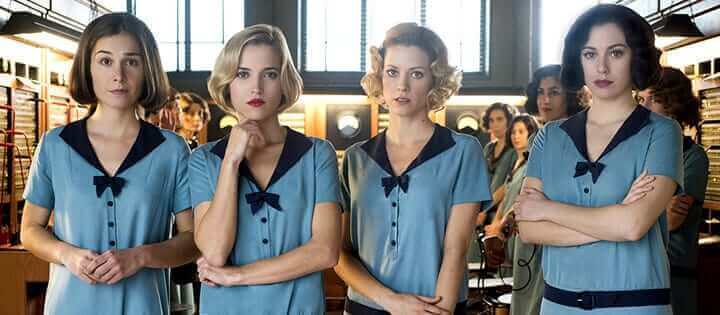 Cable Girls has been so well received that a third season has been commissioned and released. In the early days of the telephone system there was little automation and a lot had to be done by humans. The premise that four girls from differing backgrounds should find themselves working together in a telephone exchange is therefore entirely credible. Their back stories are enduring and come together well. We all have episodes from our past that we would like to leave behind and these girls are no exception. It's your past that invariably defines your future and that's not always easy. And ignore all those comments about the music. Irony still has a place in TV making.
---
Velvet
Starring: Paula Echevarría, Miguel Ángel Silvestre, Aitana Sánchez-Gijón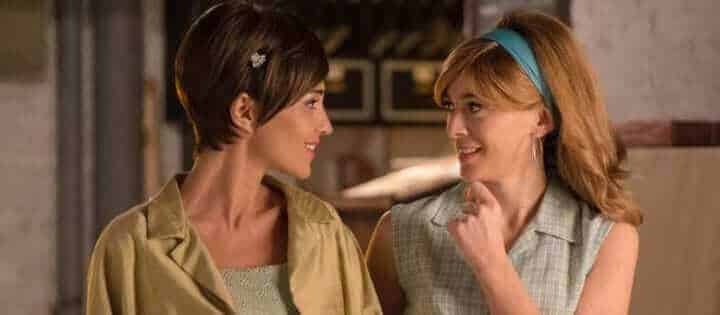 Although not now contemporary, Velvet achieved 4 seasons and most episodes are around 70 minutes long. It was followed by Velvet Collection which was released in 2017. The undercurrent is of love and there's a strong feel good sense to this series. But that doesn't mean it's gooey; far from it. The series is set in a fashion house so you will not be surprised that the costumes are superlative. The casting was brilliantly conceived and the acting is excellent. While the subtitles help, the story of love against adversity goes a long way towards telling itself. This is period drama at it's best
---
Here is a list of Spanish Language title that we think you will enjoy.
El Ministerio del Tiempo
2017 – 3 Seasons – Netflix Original
Cable Girls
2017 – 2 Seasons – Netflix Original
Mar de plástico
2017 – 2 Seasons
Velvet
2016 – 4 Seasons
Grand Hotel
2013 – 3 seasons
Morocco: Love in Times of War
2017 – 1 season – Netflix Original
Ingobernable
2017 – 1 season (season 2 coming 14 Sept) – Netflix Original
Money Heist
2017 – 2 parts – Netflix Original
Four Seasons in Havana
2016 – 1 season – Netflix Original
Juana Inés
2016 – 1 season – Netflix Original
La Reina del Sur
2011 1 season
Apaches
2016 – 1 season
Pasión de Gavilanes
2003 – 1 season
Silvana Sin Lana
2016 – 1 Season
Estocolmo
2016 – 1 Season – Netflix Original
Velvet Colección
2017 – 1 season
El Vato
2017 – 2 seasons
Edha
2018 – 1 season
El Chapo
2018 – 3 seasons
Guerra De Idolos
2017 – 1 season
Dueños del paraíso
2015 – 1 season
Club of Crows
2017 – 1 season – Netflix Original
The House of Flowers
2018 – 1 season – Netflix Original
Paquita Salas
2018 – 2 seasons – Netflix Original
Sin senos sí hay paraíso
2017 – 2 seasons
The Day I Met El Chapo
2017 – 1 series – Netflix Original
Qué pena tu serie
2015 – 1 season
Cocaine Coast
2018 – 1 season – Netflix Original
Historia de un clan
2015 – 1 season
El Capo – El Amo del Tunel
2016 – 1 season
Enemigo íntimo
2018 – 1 season
Pablo Escobar, el patrón del mal
2012 – 1 season
Surviving Escobar – Alias JJ
2017 – 1 season
Club de Cuervos Presents: The Ballad of Hugo Sánchez
2018 – 1 season
Cocaine
2005 – 1 season
El Chema
2016 – 1 season
Camarón Revolution
2018 – 1 season
Zoobabu
2011- 1 season